Saturday Trending Topics: Venom, An Eddie Brock Story Trending today, a post with a quote from Avi Arad about the potential of the planned upcoming Venom film: "It's an Eddie Brock story… We want to be as close to the comics as possible. Especially in Eddie Brock's story. But again, pseudo-sceince is becoming science. All these tidbits about webs, artificial webs, is a huge industry now. Spiderwebs have unique qualities that will be huge for communications, fibers, and so forth. So we have taken the approach that we want to make the huge amazing movie about Eddie." The forum is skeptical. Are you?
Most-Read Comic Stories Today:
With all this talk of Jim Lee leaving Justice League, here's some concept art from Daniel Araya on deviantArt
Could you imagine a Justice League comic that looked like this?
The Gay X-Men Wedding That Should Have Been Alpha Flight's
Artist of the cancelled Alpha Flight series, Dale Eaglesham posted a few weeks ago;
Alan Moore's Local Shop Boycotts Before Watchmen
In this video, around the fourteen minute mark, blogger Ghost Critic reports that the comic shop Close Encounters in Northampton, the organisers of the NICE convention in September, has chosen not to order the Before Watchmen line of comic books.
Most-Read TV/Film Stories Today:
Venom Movie Set To Cross Over With The Amazing Spider-Man
Working their way from Iron Man to The Avengers, Marvel Studios have brought the comic book-style crossover story to the big screen, with scoops full of style and no small amount of financial success. Now, as we've learned this week, Warner Bros. are looking to repeat the same trick.
Warner Bros. Have A Whole Host Of DC Comics Movies Lined Up
Lobo and The Flash we know about. Wonder Woman and Justice League came back to life just this week. Superman will be back next year, Batman next month. Any more for any more?
Third Franchise Fandral For Thor 2 – Or Is It The First?
Originally, Stewart Townsend was cast as Fandral, one of the Warriors Three in Kenneth Branagh's Thor. Then, things went all Lord of the Rings, and Townsend was replaced by Josh Dallas. Officially speaking, there were "creative differences.:"
---
---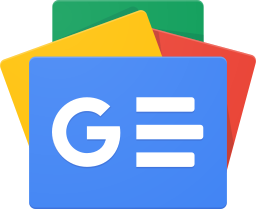 Stay up-to-date and support the site by following Bleeding Cool on Google News today!