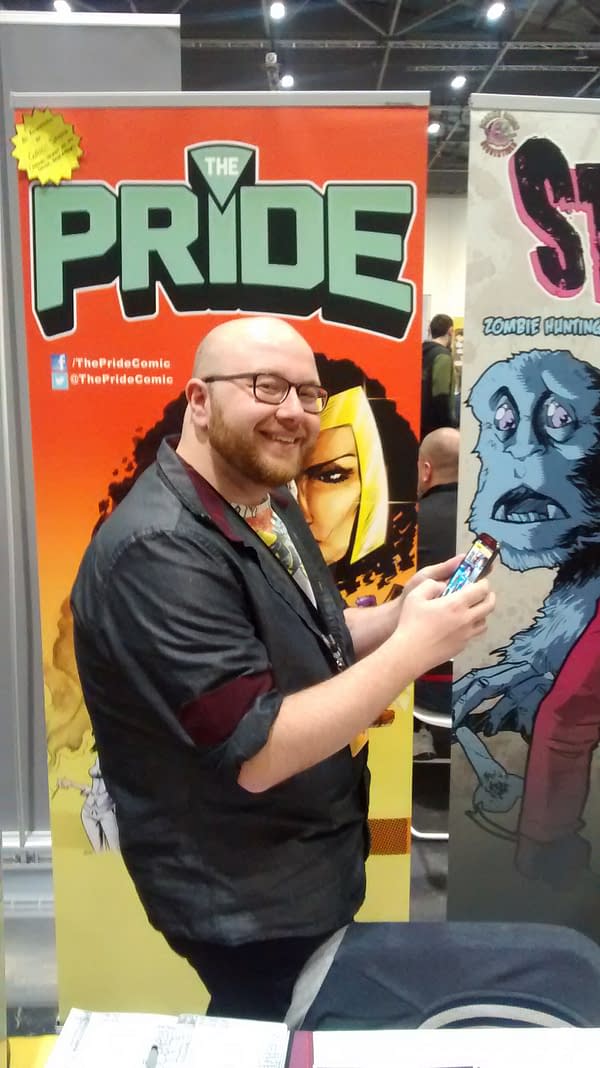 Joseph Glass, occasional Bleeding Cool contributor, is selling his gay superhero themed comic book The Pride at London Super Comic Con in a rather novel fashion.
He's gone on Grindr, the popular gay dating/hookup app, found any gay folk attending the show, and messaged them to let them know about his comic, altering his own entry to profile the series as well.
And it appears to have worked, selling quite a lot of copies to people who have found him at the show.
Not the worst idea in the world, really, is it? And you never know where it might lead…
Enjoyed this article? Share it!