Adventurers tired of campaigning through Rokugan are about to get a new setting for Fantasy Flight Games' Legend of the Five Rings role-playing game. Shadowlands is an upcoming sourcebook that opens up a whole new realm for heroes of the Emerald Empire to confront.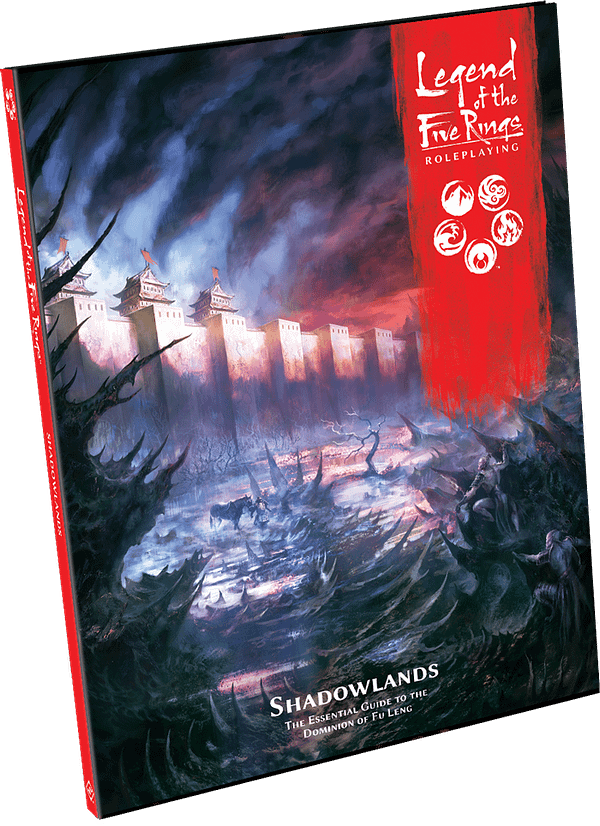 South of Rokugan, the foul Shadowlands fester, providing a home to horrid demons and unnatural creatures. Centuries ago, the Crab Clan built the mighty Kaiu Wall to contain these threats, but each day sees new assaults. Without samurai of courage and honor to defend against the threats of the Shadowlands, the Emerald Empire would surely fall.

Protecting Rokugan from the threats of the Shadowlands is an honorable and vital task. But many samurai who join the cause never find their way home. In the domain of Fu Leng, where the very elements are corrupted and hideous monsters lurk around every corner, do your players have what it takes to survive?
Shadowlands takes place in the horrific realm of Fu Leng, a land rife with corruption and vile creatures that walk the earth. The might Kaiu Wall protects the people of Rokugan from the wickedness of Fu Leng, and samurai who heed the call to patrol the wall are in short order. Shadowlands also introduces new schools, weapons, and techniques for players to try out against the denizens and horrors of Fu Leng. Players looking for a new type of hero are also in for a treat with a section on character creation:
This chapter also details the stalwart defenders repulsing these forces from Rokugan: the Crab Clan. While the families of the Crab are detailed in the Core Rulebook, Shadowlands greatly expands on this information, detailing important locations, NPCs, and adventure hooks for each family. The Hida, Kaiu, Kuni, Yasuki, and Hiruma are all expanded upon, inviting Game Masters to integrate the families' unique history into campaign, or allowing players to expand on their family history.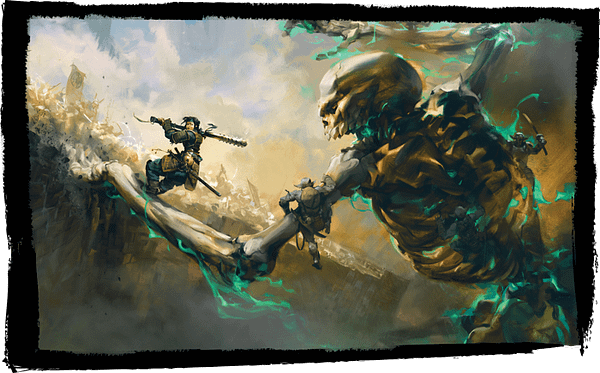 Legends of the Five Rings: Shadowlands is available for pre-order now; Fantasy Flight has a pre-order available with bonus art prints if you order directly from them, or you can be a hero and order from your local game store!
Enjoyed this article? Share it!