Siren Surfaces with Season 2 Premiere Date, Sneak Preview and First-Look Image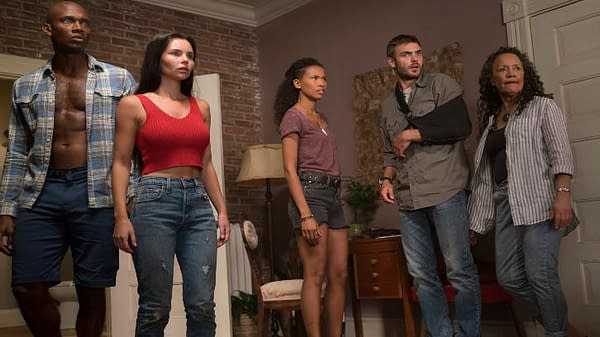 Fans of Eric Wald and Dean White's mermaid fantasy-action series Siren got their fins flappin' over some exciting news from Freeform about the upcoming second season. With New York Comic Con (NYCC) serving as the backdrop, the Disney owned cabler announced the series would be heading to shore for a new season on Thursday, January 24. Since fans do not live on premiere dates alone, Freeform also released an exclusive NYCC "sneak preview" for the upcoming season, as well as a first-look image (above) and season overview.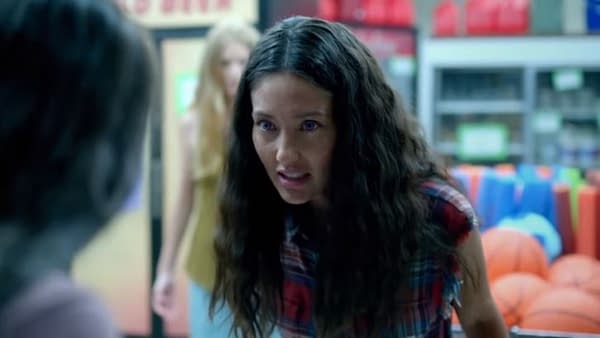 Joining the cast of Siren for its second season are Natalee Linez (The Art of Panic, The Swerve) as Nicole, a mysterious woman with her own agenda who catches Xander's (Ian Verdun) eye when she moves to town, distracting him from the painful death of his father; and Garcelle Beauvais (The Arrangement) as Susan Bishop, Maddie's (Fola Evans-Akingbola) mother and Dale's (Gil Birmingham) wife who is returning to Bristol Cove to start over by making amends with the family she abandoned ten months earlier.
https://youtu.be/J3BOp8n73uM
More mermaids will arrive in the once-sleepy fishing town in Season 2 — but are they seeking revenge, or is something more catastrophic driving them out of the sea? Marine researchers Ben (Alex Roe) and Maddie (Fola Evans-Akingbola) continue to establish a bond with mermaid Ryn (Eline Powell), not only to protect her but to try to help save her entire civilization. Ian Verdun and Rena Owen also star.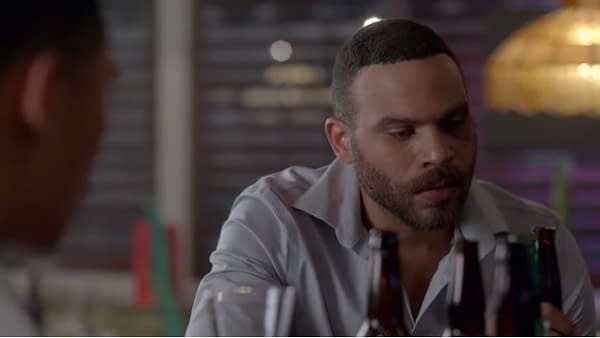 For viewers new to the series – or who just needed a friendly little refresher – Freeform also screened an exclusive recap of the first season for the the NYCC attendees:
"Siren" takes us inside Bristol Cove—a coastal town known for its legend of once being home to mermaids. When the arrival of a mysterious girl proves this folklore all too true, the battle between man and sea takes a very vicious turn as these predatory beings return to reclaim their right to the ocean. The series stars Alex Roe ("The 5th Wave") as Ben, a bright marine biologist who finds himself drawn to a mysterious new girl in town, Ryn, played by Eline Powell ("Game of Thrones"), who is a strange young woman with a deep dark secret. Fola Evans-Akingbola ("An American Exorcism") stars as Maddie, also a marine biologist who works with Ben, and is highly suspicious of Ryn. Ian Verdun ("Life's a Drag") stars as Xander, a deep sea fisherman on a quest to uncover the truth; and Rena Owen ("Star Wars" Episodes II and III) as Helen, the town eccentric who seems to know more about the mermaids than she lets on. Based on a story by Eric Wald and Dean White who both serve as executive produces. Emily Whitesell ("Finding Carter") is on board as Showrunner and Executive Producer. Brad Luff, Nate Hopper and RD Robb are also attached as executive producers.