Posted in: Comics, Recent Updates | Tagged: Alter Ego, Comics, ComiXology Submit, digital comics, entertainment, Ryan Estrada
---
Spotlight on ComiXology Submit – Chickens, Alter Ego, Aki Alliance
Every week, there is quite a selection of new comics available that have been added to ComiXology via their creator-owned Submit platform, and here at Bleeding Cool we're taking a moment to point out some of the titles that have caught our attention this time around that you might find as wacky or as intriguing as we did. This week, it's a place for indie humor, a home for a long-awaited return to comics, and (in a growing trend I've noticed on the platform) plenty welcoming to all-ages comics.
Top Pick:
Chickens (Animals #1) written by Eric Grissom, with art by Claire Connelly It's a rare occasion when I feel like, "There is nothing about this comic I don't like" and it's interesting to me that it's happening to me more and more when I explore the Submit comics each week. From the premise, that in the world of Chickens, humans are a cultivated food source, to the artwork, which is brilliantly consistent in its deadpan facial expressions and sepia inking, this is a must read comic for those who like dark humor and an underground vibe. The whole comic has an American Gothic feel (as in the painting), from the cover with a distance shot of a Victorian farmhouse to the constantly worried facial expression of the central character Marigold whose mother runs a boarding house (also a feature of turn of the century American life in semi-rural communities) and the weighty references to the "slaughterhouse" where humans are processed. But the central premise is neatly folded into the narrative, which is really about the family drama and pressures in the life of over-worked Marigold in the context of her mother and brother and her taboo friendship with Mr. Buckner, a pig. It's such strong storytelling that it would make an excellent animated film in the hands of Grissom and Connelly. Having read the first 28-page comic, when I reached the end, I thought "No! Where's the rest?". This will definitely be a comic I'll be following as it progresses.
You might also like:
Alter Ego #5, written by Roy Thomas, pencilled and inked by Ron Harris, and colored and lettered by Dick O'Malley At the 25th anniversary of Alter Ego, a fifth issue has been released, following our hero in a 1950's setting following on from a WWII context of the first four issues published in the 1980's. The team was working on a reprint project for those original comics and just couldn't resist the notion of doing a new comic as well and working on this issue has led to the possibility of a #6 on the way. And that's kind of thrilling, really, because this comic's classic homage is very compelling with its meta commentary on the history of comics, in this case "true crime" popularity after WWII. Reluctant hero Rob Lindsay finds himself pulled into the comic book world of the past again through a series of mysterious events and finds it much "darker" in this crime genre than the usual super hero world he's encountered before. There's plenty of culture clash, from the treatment of women to the actual death of villains, reminding us of pre-code days and the heavy feel of Lindsay emerging as a "sadder and wiser" man is a very satisfying reminder of just where comics have been and how they continue to temper our storytelling expectations. The artwork is crisp and handled with great attention to detail and atmosphere, all making for a visually entrancing read–here's hoping there's a #6 on the way.
Aki Alliance, written and illustrated by Ryan Estrada This is another strong addition to the all-ages comics I keep finding on ComiXology Submit, reminding me that the platform allows for excellent diversity in content, and that kids who are increasingly reading comics digitally will find plenty here to keep them thinking and entertained. Aki Alliance follows the life of Aki who, upon attending a new school, just can't seem to find her niche. Hopping from club to club to try to craft her identity and make friends, her frustration eventually results in a "cunning plan" to consciously defeat the cycle of drifting even if that means questionable methods to do so. Her pattern of "quitting" is part of the problem, of course, and her inability to "stick" to anything is part of the critique of the book. It's an interesting angle to take, presenting the main character as something of a cautionary tale for the reader, but Aki is also sympathetic in her frustration with herself and others. The art style, ranging from illustrated panels to scrapbook-like background and post-it-note style speech balloons is very visually bright and attention grabbing, and I imagine it would be even more so for young readers with its textured feel. Aki's misconceptions about other students, judging them by appearances, and then being proven wrong, is also a winning lesson for young readers. Aki Alliance is not your average kids comic–it has substantial attention to real-life themes and the quality of production that deserves a wide audience–hopefully the Submit platform will help it reach those readers.
---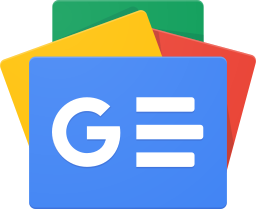 Stay up-to-date and support the site by following Bleeding Cool on Google News today!