I have been told that the finale of Secret Wars #9 by Jonathan Hickman and Esad Ribic, to be published this Wednesday, bears something in similarity to Steven Moffat's first Doctor Who story with Christopher Eccleston.
That's all. How peculiar. What could it be? SPOILER SPECULATION to follow…
Because that would be the two parter The Empty Child/The Doctor Dances. Featuring Rose and The Doctor travelling back to London during the Blitz, and encountering some kind of disease that turns people into gas mask wearing zombies asking "are you my mummy."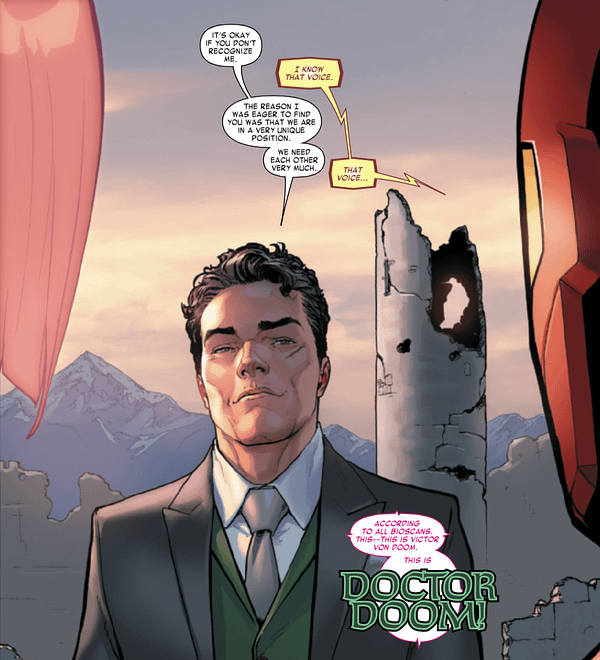 We've seen that Doctor Doom no longer has a mask in Invincible Iron Man. Does everyone get infected with Doctor Doom masks?
It also has the Doctor dancing with both Rose and Captain Jack, and dancing used an an allegory for sexuality, especially nontraditional forms. Could we have Mister Fantastic… dancing with Doctor Doom?
Or, and this would be my theory, tapping into the catchphrase for the episode. Because, while we have seen the Battleworld exploding…
…and exploding…
We also know that somehow, people survive, and many from different world are now part of the All-New All-Different Marvel Universe. So if I was to put my money where my mouth is, it would be this…
We'll find out on Wednesday. Or Tuesday morning if the New York Daily News runs it.
Enjoyed this article? Share it!