Talking Comics – Discussing This Week's Upcoming Titles From Starve To Constantine: The Hellblazer, Starfire & More
By Randy Young and Chris Hunter
Bleeding Cool welcomes the return of Talking Comics, from Excalibur Comics, Cards, and Games in Shreveport, Louisiana, to discuss this week's upcoming books, speculating about where they are headed, and discuss their favorite storylines.
Hosts Randy Young and Chris Hunter say:
Thanks for pressing play!
Are you a foodie? Love the culinary arts? Then Starve is the comic for you to pick up this week as Brian Wood delivers his take on what can – and can't – be done in the kitchen! A different take on reality cooking shows that only Wood can do!
The Constantine TV show may be cancelled, but not his comic! Constantine gets a new series this week and we get to dive deeper into his past than we ever have before with this new series!
Several other new series ship this week from DC Comics! Be sure to get in on the ground floor of all of the new stuff that coming!
Secret Wars gives us six new tie-in issues this week and Battleworld is more expanded than it ever has before! Angela, Captain Marvel, Ghost Racer, Zombies, and more give us their stories this week!
Be sure to answer the Question of the Week! Secret Wars depends on it!
Time Stamps in this Episode:
03:18 Starve #1
04:13 Midnight Society: The Black Lake #1
05:06 All-Star Section 8 #1
06:26 Constantine: The Hellblazer #1
06:49 Earth 2 Society #1
07:25 Red Hood Arsenal #1
07:57 Starfire #1
08:36 Batman #41
09:18 1602 Witch Hunter Angela #1
09:59 Captain Marvel And Carol Corps #1
10:31 Ghost Racers #1
11:36 Marvel Zombies #1
12:17 Mrs. Deadpool And Howling Commandos #1
13:00 Weirdworld #1
13:50 Inhumans Attilan Rising #2
13:55 Inferno #2
14:00 Secret Wars 2099 #2
14:09 Secret Wars Journal #2
14:17 Spider-Verse #2
14:24 Ultimate End #2
15:01 Saga #29
15:07 Robocop #12
15:15 Rebels #3
15:32 Copperhead #8
15:40 Birthright #8
15:56 Injection #2
Contact Links:
Site – http://www.excaliburccg.com/
Digital Store – http://www.excaliburccg.com/digital-s…
Facebook – https://www.facebook.com/pages/Excali…
Twitter – https://twitter.com/ExcaliburCCG
MP3 of this video – http://www.excaliburccg.com/videomp3-…
---
---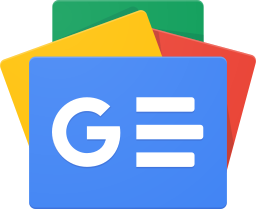 Stay up-to-date and support the site by following Bleeding Cool on Google News today!