The 50 Biggest Movies Of 2011
Having covered 2010 and 2009 quite nicely in the past, Michael Moran now looks forward to 2011's roster of blockbusters for Bleeding Cool:
Predicting the biggest films of any year is a foolhardy venture. The fortunes of a movie as it develops can turn on studio whim, the news agenda on release day, or even the weather. Throw in the unpredictable effects of the biggest economic crisis in living memory and you have a virtually unforeseeable box office landscape.
There are films currently scheduled for release that will be delayed or cancelled for budgetary reasons. There are other movies which are being developed 'under the radar' and will only appear on publicity schedules later in the year. Only a fool would try to foretell the big movie hits of 2011. Guess what I'm going to do.
50: Marvin The Martian
Details on this one are a little sketchy right now, but it's a live action flick in which Mike Myers will voice a CGI rendering of the malevolent Martian who wears a skirt and wants to destroy the Earth. Arrayed against him are a phalanx of those wisecracking teenage actors who cut their teeth on a more-or-less indistinguishable parade of Disney and Nickelodeon TV shows. It's due sometime around next Christmas, and chances are that it'll be in 3D. It's too early to say whether this movie will be any good or not but that's never stopped me before. I predict a stinker.
49: Piranha 3DD
The gimmicky title tells you much of what you need to know about this fishsploitation followup to this year's schlockiest guilty pleasure. Expect poorly-fastened bikinis and severed penises. Hope for Ving Rhames. Be ready for anything.
48: Project X
A Todd Phillips produced comedy that's shrouded in mystery but appears to have its roots in reality TV, college fraternities and the hazing system. A cast of unknowns will enhance the naturalistic feel. Animal House meets Cloverfield? Only former St.Martins student Nima Nourizadeh, directing his first feature, could say for sure
47: Battle: Los Angeles
It's a time-honoured story. An alien super-civilisation capable of travelling the vast lonely voids of interstellar space gets as far as Hollywood before getting its tentacles rapped by US troops with conventional weapons and a few helicopters. We loved it in Independence Day and we're about to love it all over again. Billed as Black Hawk Down meets Aliens it's liable to be one of those films that everyone agrees is the worst kind of nonsense but goes to see anyway.
46: Anonymous
When you think of Roland Emmerich, you probably think of movies where big things blow up or mad weather happens. This year, as well as directing the Sci-fi epic Foundation – which probably will fit in an explosion or two – he's got super-thesps Vanessa Redgrave,David Thewlis and Rhys Ifans in a biopic of Edward de Vere, the 17th Earl of Oxford. He's best known today as one of the names conspiracy theorists like to suggest as the real author behind Shakespeare's plays. He was also celebrated in the court of Queen Elizabeth 1 for his talent at blowing stuff up and combatting mad weather. I may have imagined that last bit.
45: New Year's Eve
This sequel to Garry Marshall's multi-stranded romcom Valentine's Day was greenlit before the first film's release. Just as well for Garry, really, as the somewhat indifferent reception that Valentine's Day was accorded probably wouldn't have sparked much enthusiasm for a followup. New Year's Eve has, like its predecessor, a mighty impressive cast: Robert De Niro, Jake Gyllenhaal and Zac Efron are the tip of a very starry iceberg, with Modern Family temptress Sofía Vergara promising to be a powerful draw 'for the dads'. Difficult to say whether it can perform better than it predecessor – that depends to a large extent on how much promotional love that distributors throw at it.
44: Justin Bieber: Never Say Never
A 3D Justin Bieber concert movie starring the squeaking moppet himself and featuring Miley Cyrus isn't intended to appeal to the demographic I'm in, or – I suspect – the one you're in either. There's no point pretending it won't do well though. Let's give the last word on this one to the eloquent Mr Bieber himself: "This is so sick!! Gonna come out in theaters worldwide Valentine's 2011!!! I'm taking this thing worldwide thanks to u all!! Hyped!!"
43: Zookeeper
A criminally weak premise shouldn't prevent this film from doing pretty reasonable business simply because of the stellar voice cast. Sly Stallone, Adam Sandler, Judd Apatow, Cher and Jon Favreau are the talking animals who decide to help a shy zookeeper win the woman he loves. Look Who's Talking Zoo? Night At The Zoo-seum? Citizen Kane it ain't, but star power should just about keep it afloat. Y'know…for kids.
42: Diary of a Wimpy Kid 2: Rodrick Rules
Duking it out with a certain bear in the Easter holiday pocket money stakes, this sequel to the fun kid's book adaptation stands a fair chance of box office success. Sadly, Chloe Moretz's character is not featured in the source book, but on the upside at least the movie's not in 3D.
41: The Immortals
Tarsem Singh, the Indian director responsible for the astounding visual tableaux of The Cell in 2000 has made only one film since – the wildly ambitious but commercially disappointing fantasy drama The Fall. Undeterred, he is painting again with a very broad brush with The Immortals. It's a 3D fantasy epic based on Greek myth that stars Mickey Rourke, John Hurt and Slumdog Millionaire actress Frieda Pinto. Henry Cavill will be the smouldering matinée idol at the centre of what I am sure will be a very pretty-looking film. Commercially, The Immortals could go either way but for painters, students of cinema, or commercial directors looking for new ideas to steal The Immortals will be essential viewing.
40: Dream House
A touch of the Amityvilles pervades this property ladder horror tale. Daniel Craig and Rachel Weisz are the couple who got a little more than they bargained for when they bought their new home and and Naomi Watts is the neighbour who knows perhaps a little too much about the house's murderous past.
39: Buck Rogers
Frank Miller, the undeniable comic book genius behind both seminal graphic novels such as 300 and The Dark Knight Returns and movies such as Sin City, and….err..The Spirit was slated to bring the 1930s pulp space adventurer back for another bite at the pop culture cherry. The last time we saw the interstellar Rip Van Winkle was in the last 1970s, when the runaway success of Star Wars saw TV execs commissioning genre wonderboy Glen A Larson to make a number of sci-fi slanted early evening TV shows. Miller appears lately to have become detatched from the project but his replacement, Resident Evil director (and self confessed 3D junkie) Paul W.S. Anderson brings with him a whole new range of concerns. This is a big and tricky property to get right, and it may be best for all concerned if Buck were to stay in his long and dreamless interplanetary sleep.
38: The Invention of Hugo Cabret
Martin Scorsese assembles an all-star cast for this intriguing-sounding surreal fantasy based on the early life of pioneering film-maker Georges Méliès,. Asa Butterfield from The Boy in the Striped Pyjamas is supported by Chloë Moretz ,Sacha Baron Cohen Jude Law, Richard Griffiths, Ray Winstone, Sir Christopher Lee and Sir Ben Kingsley.
37: Fast Five
Bridging the essential title gap between The Fast And The Furious and Fox Force Five, the 2011 model of the street-racing franchise boasts not only Vin Diesel, Paul Walker and Dwayne (do we still call him The Rock?) Johnson but – and this will shock you – a whole bunch of very pretty cars. There's a plot, of sorts, but that's not why we'll be dropping into our local multiplex. This one's all about the car chases. Expect them to be fast, numerous, and ridiculously spectacular.
36: The Mechanic
Jason Statham steps into Charles Bronson's shoes as the taciturn assassin in this remake of a half-forgotten 1972 gem. The trailer plays up the action element and director Simon West's credentials as the auteur behind Con Air. Ben Foster is the apprentice killer who Staham's character trains up. Whether this remake manages to evoke the existential doubt that characterised Michael Winner's version remains to be seen. Maybe West left all that to The American and just went for the slam-bang action as the trailer suggests. Statham certainly does mindless action better than most. It certainly feels odd to describe that chap who does restaurant reviews and sells car insurance as a more thoughtful film-maker than contemporary directors. We'll find out in about a month.
35: The Eagle
The story of the 'lost' 9th legion of Rome has been touched on in films more than once. This film, an adaptation of the bestselling Rosemary Sutcliff novel, stars Jamie Bell, Donald Sutherland and Mark Strong. It'll naturally be compared with Neil Marshall's bloodthirsty Centurion. Sutcliff's original book was principally aimed at children though, so it's reasonable to expect a little less swordplay, a lot less torture and a stealthy history lesson or two.
34: Twilight – Breaking Dawn
It's a Twilight film. You know the drill: teenage angst, suppressed longing, buff boy spokesmodels for bestiality and necrophilia. Lots of people love these movies. People like me will keep poking fun at this teen-slanted franchise but the film will inevitably do solid business.
33: Straw Dogs
The brutal Peckinpah movie that outraged sensibilities in the 1970s with its hard-to-watch rape scene and uncompromising violence is remade with Rod Lurie in the director's chair. It could be a triumph of course but I can't help thinking that this is on eof those remakes we don't especially need. James Marsden replaces Dustin Hoffman as David Sumner and Kate Bosworth draws the short straw reprising Susan George's role as his wife. The setting of the movie is now the Deep South rather than Wales, and David Sumner is now a Hollywood screenwriter instead of a mathematician. Why? No idea. I'm just thanking the movie gods that it's not in 3D. unless, of course, it is post-processed into stereo between now and September.
32: Winnie The Pooh
Created in the same 'off the page' style as its 1960s forebear (come on, you have to give me that one) this sequel dips back into the AA Milne canon for some stories that weren't mined in previous visits. Even though the original voice cast is long gone, it will still be a delicious nostalgic treat. Childless adults throughout the land will be suddenly remembering long lost nephews and godchildren that they haven't taken to the movies in a long time. The Bear Of Very Little Brain will take a lot of beating this Easter.
31: The Green Hornet
A radio, rather than comic-book superhero, the Hornet got his first screen outing as a featured guest in the campy 1960s Batman TV show. French visionary Michel Gondry brings the newspaper tycoon turned crimefighter to the big screen with unlikely action star Seth Rogen in the title role. Taiwanese polymath Jay Chou replaces martial arts superman Bruce Lee as his faithful sidekick Kato. Out at the very beginning of the year it's sure to do at least moderate business before the big boys come along to spoil the Green Hornet's fun.
30: Foundation
Isaac Asimov's brainy space opera has fallen into the hands of the master of disaster, Roland Emmerich. What the man who brought us thought-provoking works such as Independence Day and Godzilla will do with a book that spends much of its time on a bunch of historians arguing remains to be seen. Of all the big-budget blockbusters scheduled for 2011, this to me seems the most likely to slip into 2012 or beyond. Assuming that it does appear in cinemas next year. expect glorious widescreen CGI space vistas, and angry protests from Asimov devotees who have only just recovered from the shock of I, Robot.
29: Real Steel
Richard (I Am Legend) Matheson's short story becomes a strange hybrid of sci fi and sports movie. In a plot that feels as it has been ripped from a classic issue of 2000AD Hugh Jackman plays an ex boxer who has become a trainer for the new breed of robot prizefighter. Rumours of a cameo from Sir Killalot and that Craig Charles will be rounding the film off with a short poem are probably unfounded.
28: Mars Needs Moms!
Take a leap into uncanny valley with this disquietingly photorealistic 3D CGI sci fi spoof. Ostensibly it's a story about how a young boy only appreciates his Mum – or Mom, if you will – once she's been abducted by aliens. Really, though, it's a showcase of the sinister image-manipulation technology the New World Order government will be using to falsify every news report in the future so we the rabble will have no idea of what's true and what's not. Apart from that, the film does look like a whole bunch of fun.
27: Limitless
Bradley Cooper plays a writer who discovers a wonder drug that supercharges his brain, tapping into those millions of extra brain-cells that the rest of us don't use. Naturally. Anyone who can do anything supra-normal soon attracts the interest of a shadowy military agency and poor Bradley is no exception. Robert DeNiro and Anna Friel round out the cast of what may well be a stylish and absorbing thriller.
26: The Three Musketeers
Everybody's favourite videogame adaptation auteur will be bringing his signature style, along with his wife Milla Jovovich, to a re-swash of the swashbuckling yarns we all remember so well from mis-spent Sunday afternoons watching the Dick Lester movies. He appears to be assembling a cracking cast, including Matthew Macfadyen and Ray Stevenson. Christoph Waltz is set to pull a sinister string or seven as the musketeers' nemesis Cardinal Richelieu. Logan Lerman will take a break from the Percy Jackson franchise to feature as novice musketeer D'Artagnan. Oh, and predictably it's in 3D
25: Scream 4
David Arquette and Courtney Cox reunite, if only to fend off another melty-masked attacker in a fourth iteration of the metatextual slasher franchise. Planned as the opening of a new Scream trilogy, it features a number of high-profile new names such as Anna Paquin, Hayden Panettiere and Emma Roberts. Perhaps what we will see here is the passing of the torch to a new generation of Scream queens.
24: Spy Kids 4: All the Time in the World
Robert Rodriguez's CGI-enhanced kiddie adventure franchise returns with Jeremy Piven in the villain's role. We have some new Spy Kids too, although Antonio Banderas, Danny Trejo, Alexa Vega and Daryl Sabara will be on hand to show the newcomers how to use their improbable gadgets. As a special reward for dads who sit through the primary-coloured 3D torment, Jessica Alba will be playing the mother of the new batch of Spy Kids. Doesn't that make you feel old, seeing Jessica Alba play the Mum?
23: Sucker Punch
Watchmen director Zack Snyder promises us "Alice in Wonderland with machine guns". Expect pistols, dragons and B-52 bombers in this cool, dark fantasy about an institutionalized girl's dreams of escaping from a mental asylum. There will be an eclectic mix of music for the dance sequences and an eclectic mix of weapons for the wild action sequences. Moulin Rouge meets Shutter Island meets Sin City? At the very least.
22: The Thing
Sure to acquire a colon and a subtitle at some point in the next few months, The Thing is a prequel to John Carpenter's highly-regarded 1982 sci-fi chiller. It tells the story of the Norwegian polar research base that is discovered burned-out and deserted at the beginning of the original movie. Mary Elizabeth Winstead, who Bleeding Cool regulars will know from Scott Pilgrim as well as a healthy clutch of horror flicks, leads a largely Scandinavian cast against the shape-shifting alien that inspired some of the most innovative special effects of the Eighties. The prequel will have a tough ride among fans of the original movie and with little-known director Matthijs van Heijningen Jr. at the helm it'll be a combination of love for the '82 original plus Winstead's growing star power that pulls in the early punters.
21: The Adjustment Bureau
Matt Damon joins with Emily Blunt, despite the best efforts of the titular reality-shapers, in this Phillip K Dick-inspired, paranoid sci-fi thriller. Damon plays a charismatic jock-turned-politician who becomes aware of a shadowy organization working behind the scenes to control the destinies of mankind. If you enjoyed Inception, Dark City and Minority Report, make sure you have a spare couple of weekend hours in March to catch what promises to be a twisty, brainy thriller.
20: Rango
CGI animation? Check. Cute critter for hero? You got it. Stellar voice cast? How's Johnny Depp, Bill Nighy, Ray Winstone and Harry Dean Stanton? Rango is some sort of quasi-western starring a deluded chamelon. It's directed by Gore Verbinski. The animation is, unusually, created by Industrial Light & Magic. It may not make much sense on paper, or on your computer screen even, but the smart money says cute lizards will be everywhere this March.
19: Transformers: Dark of the Moon
LeBoeuf is back – and Fox isn't – in a threequel for the year's other anthropomorphic car movie. In one of the Blu-ray extras for his second Transformers movie, director Michael Bay said that any forthcoming third film would not necessarily feel larger than Revenge of the Fallen, but instead go deeper into the mythos, give it more character development, and make it darker and more emotional. Shortly after the release of Revenge of the Fallen, writer Roberto Orci said he would like to introduce Unicron "for scale's sake", and the very big, very bad killer robot should be regarded as a near-certainly for the third, and possibly last, Transformers flick.
18: The Girl With The Dragon Tattoo
The dark murder mystery novels have spawned two movie trilogies – this one's the opener for the English-language version of the franchise. It stars Daniel Craig, and Joely Richardson and the central character will be played by Rooney Mara, who you may remember from The Social Network or the somewhat unnecessary 2010 remake of A Nightmare On Elm Street. My somewhat unscientific survey suggests that everyone who has ever traveled on a train has read at least one of the books, so most cinemagoers will probably know what to expect. The Swedish-language version of the same story that scored well with critics and audiences alike, so it'll be interesting to see how much appetite remains for David Fincher's retread. I suspect it'll be quite a bit.
17: The Hangover 2
The inevitable follow-up to 2009's funniest comedy was greenlit even before its progenitor's release. This time the four pals travel even further afield and consequently, we can assume, get into even deeper trouble. The film is said to be set in Bangkok, retain the same cast, and be centered around the wedding of henpecked dentist Stu (Ed Helms). Mike Tyson's unlikely to reprise his cameo appearance and early talk of a Mel Gibson showing has been ruled out. However Liam Neeson and a certain saxophonist turned cigar aficionado will be along for the ride – Bill Clinton.Todd Phillips will be directing again, and with the original cast and at least some of the first film's writing team already at work it's hard to see how The Hangover 2 could fail to hit the top spot when it's released at the end of May.
16: Rise Of The Apes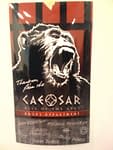 No monkey suits this time around. For this prequel (or is it a reboot of a remake of a prequel?) to the long-running series, CGI wizards will be creating all-digital apes. Naturally, Andy Serkis, the premier digital puppeteer will be hauling out his Xbox Kinect to control some or all of the sentient simians while James Franco will play the human scientist whose experiments lead to the sudden evolution of intelligent apes. Expect themes of animal exploitation, the dangers of genetic manipulation, and whacking great gorillas shouting at people.
15: Footloose
The generation that grew up with Transformers, The A-Team and The Karate Kid is a lucrative demographic these days. Expect rather fewer retreads of The Addams Family or Starsky And Hutch and a whole lot more reimagining of Ferris Bueller and, yes, Footloose. The 'true story' ripped from the pages of yesterday's newspapers about a town that banned dancing comes to the screen for a second time. Kenny Wormald will be taking on the lead role of a bad boy from out of town who dances his way into the hearts of local youth. You know, Kenny Wormald. He was in….Clerks 2 apparently. Julianne Hough, best known to country fans for having made a fruity music video in her bra, replaces 'cello girl from fame and if you're one of those difficult moviegoers who insists on films including an actor they've actually heard of, Dennis Quaid turns up as her dad, the local vicar.
14: True Grit
The Coen brothers have already enjoyed star-spangled reviews in the US for their re-jig of John Wayne's best-regarded western. It'll be with us UK moviegoers just in time for Pancake Day and it's likely to be the first big smash of the year. This time around Jeff Bridges takes the star role as irascible, monocular lawman Rooster Cogburn and in a bizarre casting error, Matt Damon replaces Glen Campbell as clean-cut Texas Ranger Laboeuf. What? The ubiquitous Shia wasn't available? Inconceivable!
13: Super 8
JJ Abrams is keeping the details of his Seventies-set sci-fi flick frustratingly close to his chest. Is it relevant that the conceit of Cloverfield was that it was filmed on hand-held camcorders and Super-8 cine film was the Seventies equivalent? Certainly something gets loose after the derailment of a train travelling between two secret US Air Force bases. There are clues buried in the film's two (so far) viral websites (http://www.scariestthingieversaw.com/ and http://www.rocketpoppeteers.com/) but the idea of walking into a cinema and not knowing every last detail of a film is such a rare experience these days that it's probably best not to dig to hard and wait until all is revealed in June.
12: Sherlock Holmes 2
Although rumours attributed the shadowy portrayal of Moriarty to Brad Pitt in Guy Ritchie's first Holmes movie, Jared Harris will this time take a more prominent role as Conan Doyle's master-villain. Robert Downey Jr., Jude Law and our own Stephen Fry will be back as Holmes, his faithful sidekick and his irritatingly smug brother respectively.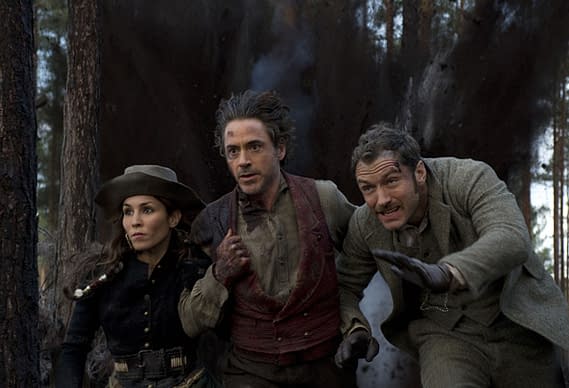 11: John Carter Of Mars
Despite the fairly conclusive proof that there's no complex life on Mars, moviemakers seem to be very keen on stories about our nearest planetary neighbour this year. Biggest, and hopefully best, of them all will be the vastly overdue movie version of Edgar Rice Burroughs's 1860s-set space fantasy A Princess Of Mars. Things to expect: Avatar-flavoured CGI trickery. Things you can more or less expect to be lost in translation: The sketchy way that Burroughs gets his Confederate soldier hero to Mars, and leading lady Dejah Thoris's naturist tendencies.
10: Cars 2
Pixar still doggedly refuse to give us a sequel to The Incredibles and offer instead another instalment of the anthropomorphic gas-guzzler story that small boys love and I, frankly, could do without. Naturally, it's in 3D. One day there'll be some sort of class action lawsuit against Disney's 3D wizards from a generation of half-blinded kids, you mark my words. Anyway, Lightning McQueen and accident-prone tow-truck Mater going on the international grand prix circuit only to be, as comedy characters so often are, mistaken for secret agents. Michael Caine and Joe Mantegna join Owen Wilson in the voice cast, as does Emily Mortimer as the eminently misprintable Holley Shiftwell.
9: Captain America
Chris Evans continues his one man mission to bring every comic book ever written to the screen with this first 'real' big-screen outing for Marvel's blue-eyed super-soldier. Mostly, if not completely a 1940s period piece it'll be a huge hit with Marvel true believers, war movie fans, and the kind of people who only watch Downton Abbey to spot TV aerials and digital watches.
8: Cowboys and Aliens
Cowboys and Indians? Old hat. Alien vesus Predator? Been there, worn the invisible t-shirt. But Cowboys versus Aliens? Now THAT's a show. Daniel Craig is a mysterious stranger (aren't they all?) who rides into town with a Colt Peacemaker in one hand and an extraterrestrial superweapon on the other. Harrison Ford and Sam Rockwell help lead the posse that runs them pesky spacemen out of town in Jon Favreau's adaptation of the culty 2006 comic book.
7: Mission Impossible 4
With or without Ving Rhames, Tom Cruise steps back into Ethan Hunt's deceptively small shoes for another round of shouty, shooty, jumpy mask-wearing. With the big IT guy apparently sidelined because of budget concerns, the highlight of Tom's 'team' this time is the apparently more affordable Simon Pegg. Jeremy Renner is along for the ride too. Now that Tom has so effectively sent up Ethan Hunt in Knight And Day will audiences still be able to take the fast-moving super-spy seriously?
6: Pirates Of The Caribbean: On Stranger Tides
Johnny Depp is joined by, well, pretty much everyone in a fourth voyage for the massively popular adaptation of a fairground ride. No Keira Knightley or Orlando Bloom this time but bestselling author and sometime guitarist Keith Richards is back, along with Geoffrey Rush, Ian McShane, Dame Judi Dench, and Penélope Cruz, along with master of the pies Richard Griffiths and hot model du jour Gemma Ward for a swashbuckling quest for The Fountain Of Youth. Even though the law of diminishing returns will inevitably apply, these movies always do pretty well.
5: The Adventures of Tintin: The Secret of the Unicorn
That colon tells you that we're in for a long-running franchise featuring the boy reporter and his faithful dog, Snowy. Jamie Bell is the adventurer with the Simon Pegg haircut and Simon Pegg is one of the identical but unrelated detectives Thompson and Thomson. Nick Frost (visually, I'd suggest, a better fit) plays the other. Andy Serkis glues on a bristling beard* to play Captain Haddock. No word yet on the casting of Snowy but with Weta digital working on the CGI effects and Andy Serkis already on set I'd imagine Hollywood's animal trainers aren't exactly filled with optimism. Daniel Craig is making the most of his holiday from the Bond franchise with a number of movie appearances and he pops up here as pirate Red Rackham. Steven Spielberg movies are always a major event and Tintin is an almost inevitable smash hit.
4: Green Lantern
The most ambitious superhero movie yet, perhaps even dwarfing Thor in scope. The Green Lanterns (there are hundreds in the comics and we're sure to see at least a dozen in the movie) are a galaxy-spanning force of space cops armed with a ring that shapes their thoughts into weapons, tools, or whatever gets the job done. Somewhat less widely known than his Justice League comrades Batman and Superman, Earth's principal Green Lantern is hotshot test pilot Hal Jordan. Ryan Reynolds jumps from the Marvel to DC stables to play the fearless lawman and Blake Lively is his boss and on/off girlfriend Carol Ferris. Early trailers suggest huge-scale special effects, a love-it-or-hate-it costume and a somewhat stilted female lead. Warners are sure to go all out with this one: expect a mammoth PR campaign. You'll be seeing ring-wielding cops on lunchboxes throughout the galaxy all summer.
3: Harry Potter & The Deathly Hallows Part 2
One last hurrah for Potter fans, and one last bite of the cherry for the studio, as the smash hit series finally concludes. If you haven't already entered the world of the boy wizard it's probably too late to catch up with the quest for Voldemort's remaining horcruxes. Of course Harry's arch enemy Voldemort is quite determined to ensure that Potter and his pals do not succeed. And, while he's at it, to put an end to all those "My dog's got no nose" gags.
2: Thor
Kenneth Branagh was an inspired choice to direct Marvel's saga of a Norse god cast out of Asgard, only to become an earthly superhero. Early trailers suggest that former Home & Away stalwart Chris Hemsworth will be moderating some of the Thunder God's more fanciful dialogue in favour of a slightly plummy RP delivery.
Notwithstanding some complaints from mouth-breathers about the casting of Idris Elba as Asgard's watchman Heimdall, Thor would probably the movie to beat in 2011 if it were not for…
1: X-Men: First Class
Matthew Vaughn gets to restart the X-Men movie franchise with a look at how the partnership between Charles 'Professor X' Xavier and Erik 'Magneto' Lensherr became a deadly rivalry. Hardcore mutie fans will no doubt rage at the liberties that are likely to be taken with the accepted X-Men canon but more casual comics readers will be too entranced by the vision of Mad Men's January Jones as Emma Frost to notice. The film will be set mainly in the 1960s, adopting a retro-tech look in keeping with the early X-Men comics and, incidentally, the Mad Men milieu that we expect from the glamorous miss January Jones. Expect accidental Austin Powers gags, The Hellfire Club and January Jones as Emma Frost. Did I mention her already? She's in it.
Of course, as we all know, some of these films will be scrapped or delayed. And there are undoubtedly some future smashes that I've missed: Let me and the Bleeding Cool faithful know all about them in the comments below.
*Editor's note: Virtually. He means virtually.