The Beef, A New Comic From Shaky Kane, Tyler Shainline And Richard Starkings From Image In 2015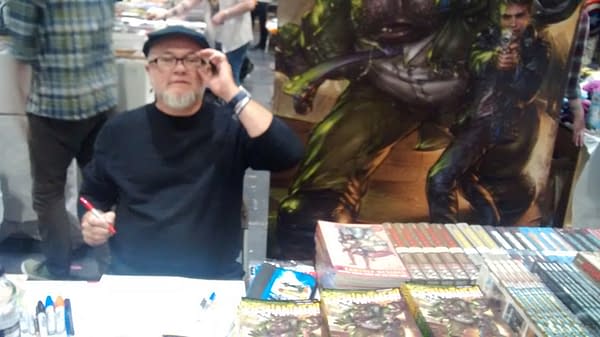 At the MCM London Comic Con yesterday, I had the immense pleasure to meet Richard Starking once more, signing and selling plenty of Elephantmen comics at the Travelling Man pavilion.
He had a good chat about all manner of things, from Bob Wayne to Zoids. And he also showed me a lovely picture of something I wasn't allowed to show, but could mention. A fellow draws as if consisted of large skinless chunks of meat. This is The Beef,
And The Beef is scheduled to have his own comic by Tyler Shainline, Shaky Kane and Richard Starkings next year, sometime.
Look forward to lots of "What's The Beef?" type headlines…