The Ken Penders/Archie Comics Lawsuit Continues
Bleeding Cool has been following the lawsuits by writer Ken Penders against Archie Comics, Sega and Electronic Arts (owners of Bioware) over a number of Sonic The Hedgehog-related comics he wrote in the nineties, in which details and invented characters he claims have been adapted into Sonic video games, specifically Sonic Chronicles: The Dark Brotherhood, as well as royalties for reprints made over the years.

Now, Archie Comics sued Ken Penders as he was making investigations, asking for a declatory decision over exactly what Ken Penders owns. And now Ken has lost a chance of being able to move that hearing from New York to his home state of California. But the lawsuits are still on.
Entered as as exhibit by Archie are a couple of contracts that feature Ken Penders' signature. However both seem to have Ken signing the document after Archie's Edward G Spallone – something very unusual and technically enabling Ken to have made as many changes as he likes to the contract and, having signed it, made them valid. Thanks to the some fine contract advice, that while this is unusual, it wouldn't have that effect. And it does happen.

But despite this Ken is stating that he never signed any such contract and is asking for the original documents. He also cites Scott Shaw and Elliot Maggin as previous Archie freelancers that weren't given a contract to sign, despite multiple requests in Shaw's case.
In a declaration, Archie Comics president Mike Pellerito states that Maggin has "no relation whatsoever to ACP" despite the fact that he has credits for the company. Mike does question why Ken has only got statements from so few creators rather then the vast majority. More on that to come, I expect.
Ken also registered copyrights over material he created for the Sonic comic, without objection from Archie, Sega or Electronic Arts/Bioware who were contacted by the Copyright Office, something it appears from his statement Scott Shaw is doing right now as well. It sems he hasn't had any royalty payments either.
The case continues…
---
---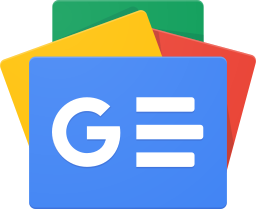 Stay up-to-date and support the site by following Bleeding Cool on Google News today!