Alasdair Stuart writes;
Black Mask have had a hell of an opening year, turning out books that have gone to some very risky places. It's paid off, again and again, with Occupy Comics and Ballistic proving especially popular. For me though, the line stand out is Liberator. Equal parts social justice book, exploration of the liberation movement and street level vigilante series, it's never failed to impress me. Here are the four things I learned from its final issue. 1. Escalation of Force Is Not An Option
This scene is particularly revealing, as we get an idea of the other reason Damon operates alone; he's walking a line that most activists don't want to go anywhere near. The entire series has cleverly ramped up Damon's instability and willingness to go to extremes but here it's front and center. He's good at what he does, he does it for the right reasons but at no point could he be accused of being measured and thoughtful.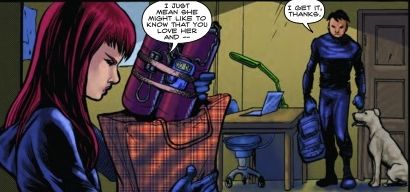 2.Lone Wolves
The last point really comes to the fore here. Damon is cut off from his family, his place of work and has just been told his partner wants out too. He's shutting down emotionally because that's how you survive in a situation like that. The only problem is, shutting down isn't shutting off. Damon is an inconceivably angry young man and even if he doesn't act on that anger, it's still there and he's still perceived as acting from it. Perception is reality in this world and Damon's in far more trouble than he realizes.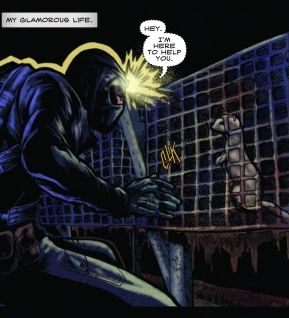 3. Self Aware Doesn't Mean Able To Stop
Damon is all too aware of who he is, what he does and what the price will be. He does it anyway, but Miner's script is clever enough to make that only half the point. Damon's completely aware of who he is and why he acts like he does but he can't stop. His work is a compulsion, a survival mechanism and an addiction all rolled into one. This is exactly the sort of nuanced approach to motivation that's made the book a real standout for me and I'm delighted to see it take center stage in the final issue.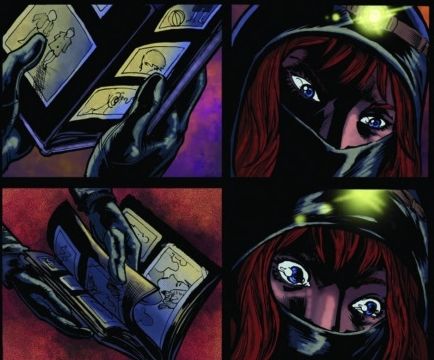 4. The Truth Always Hurts
This scene is the heart of the entire book and I adore the bravery in doing it silently. Suddenly, we know the other reason Damon does what he does. We see his damage, not just the damage he does and the entire book changes as a result. Damon's been a complex figure throughout here but here he becomes a legitimately tragic one without losing any of his charisma. As the book closes we know he has as much peace as he's going to get. The payoff is open to interpretation, but its consequences are clear; Damon is freed to do his work until his caught whilst Jeanette is trapped by guilt, sympathy and anger into following a very similar path. No one's safe, no one's done. The work continues, at least until they're finally caught.
Liberator has been a highlight of the year for me, and I'm looking forward to both the trade and what Miner does next. Based on Liberator, his work has only just begun to bare its teeth.
Liberator is published by Black Mask and is written by Matt Miner, with pencils and inks by Javier Sanchez Aranda and colors by Joaquin Pereyra. It's lettered and edited by Vito Delsante and the art for the extras is provided by Yasmin Liang. The logo was designed by Robin Helfritch and production art was done by Vincent Kukua with Chris Burnham and Rod Reis providing cover art and color respectively and Sean Von Gorman producing the 'Lil Liberator' backup. It's available now, as are the previous issues, all priced $3.50