The Place Beyond The Pines – The Bleeding Cool Review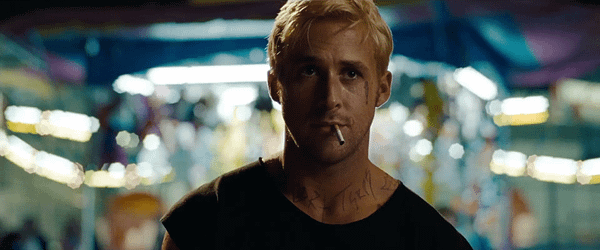 From the trailer, you would be forgiven for thinking that this is one of those Two Lane Blacktop flavoured existential crime dramas: laconic getaway man, touch of Americana, Ryan Gosling, that kind of thing.
You may even detect a whiff of Heat, seeing as how we have equal top billing for the guy playing the cop.
I have to tell you, nice as either of those movies might have been, The Place Beyond The Pines is way way way more complicated than that.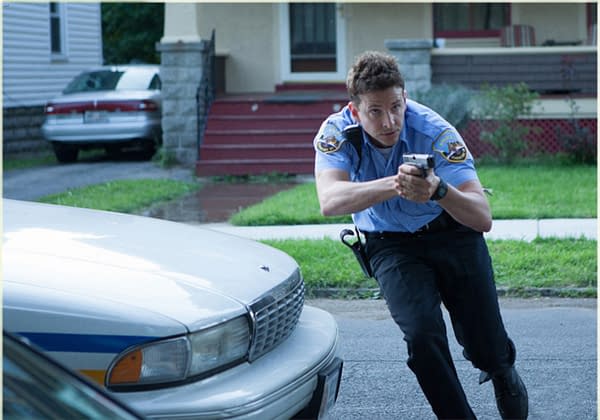 We're talking almost Gone With The Wind levels of plot density, only without all the historical racism and Atlanta-burning and so forth.
The film opens with a long, seemingly uninterrupted shot of Ryan Gosling's toned and tattooed torso making its way, accompanied by the rest of Ryan Gosling, through a busy fairground. Once there it transpires that Gosling is some kind of Wall Of Death rider.
People who are interested in the way films are made will be replaying this sequence over and over again to spot the moment when director/writer Derek Cianfrance switches his multimillion dollar matinée idol for a fearless stunt rider.
With three motocross bikes buzzing around inside a tiny steel cage like angry hornets there isn't an insurer on the planet that would have signed off on Gosling doing that stunt.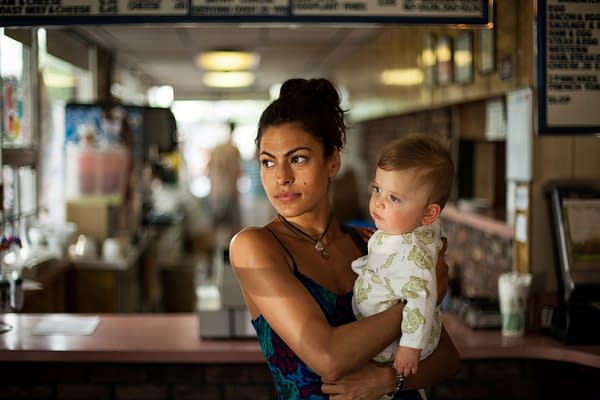 Of course Gosling doesn't stay a Wall Of Death rider for long, and it's the career choice he makes, spurred by his relationship with a down-at-heel but still very sexy Eva Mendes, that drives the story.
The film divides into three distinct acts, each of which might have been stretched out to a movie of their own. I don't think it's fair to give any more than the vaguest outline of the three storylines but essentially: Ryan Gosling's character gets a third, Bradley Cooper gets about a third, and the remainder tells the story of their sons. Emory Cohen gives the standout performance of that final section with a supremely unlikeable characterisation.
The Place Beyond The Pines is a terrific movie, without question. I think the trailer's a touch misleading though. This isn't a cops and robbers flick, even though there are most definitely cops – including a brilliantly sinister Ray Liotta – as well as at least one robber.
It's a complex, densely plotted drama that I liked a lot. As long as you go into the cinema braced for something like a bleaker-than-average Coen Brothers number rather then (say) a Michael Mann joint I think you'll like it too.
[youtube]http://www.youtube.com/watch?v=G07pSbHLXgg[/youtube]