Process Art On Those Ingenious, Disturbing Bloodshot Reborn #1 Bloodsquirt Pages
Bloodshot Reborn #1 arrived last week as one of the most anticipated Valiant books in recent months, and it's bound to continue to be a flagship book in the hands of Jeff Lemire as writer and, over time, a number of very talented artists.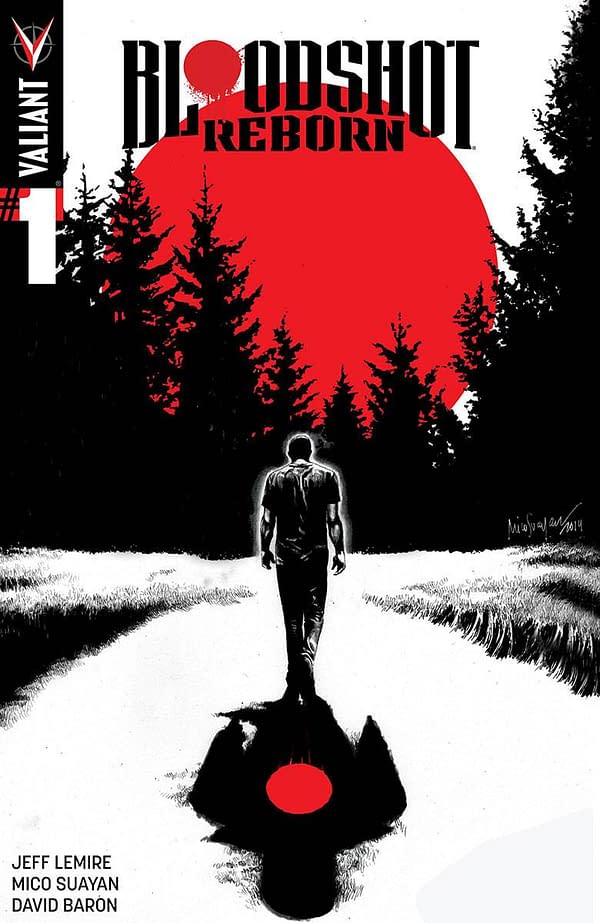 [*Mild spoilers for Bloodshot Reborn #1 below!]
One of the big reveals of the book, and a well-kept secret until the first issue's release, was the highly unusual decision to create a "Bat-mite" like figure for the Valiant Universe as a parallel to Bloodshot named "Bloodsquirt". And more than that, he would be drawn by Jeff Lemire directly into the artwork by Mico Suayan with colors by David Baron, and letters by Dave Lanphear. I had in my own mind an imagined process of how this might be accomplished, but seeing it in real life? Priceless. It's extraordinarily eerie how Bloodsquirt, fuelled by a drug and alcohol haze from the nanite-divested Bloodshot, just seems to "pop" into existence to address him.
Eerie, eerie stuff for what was already an ingenious and disturbing development in Bloodshot Reborn. I salute Valiant, Lemire, Suayan and the creative team for making this happen and handling it in such a proficient and impactful way for readers.
Here's our sneek peek into the process art on the first 5 pages of Bloodshot Reborn #1: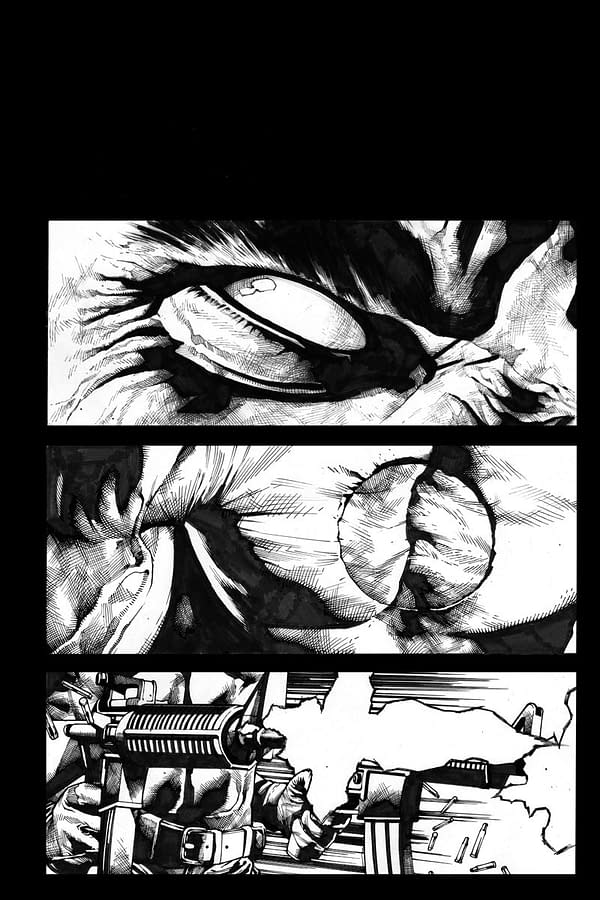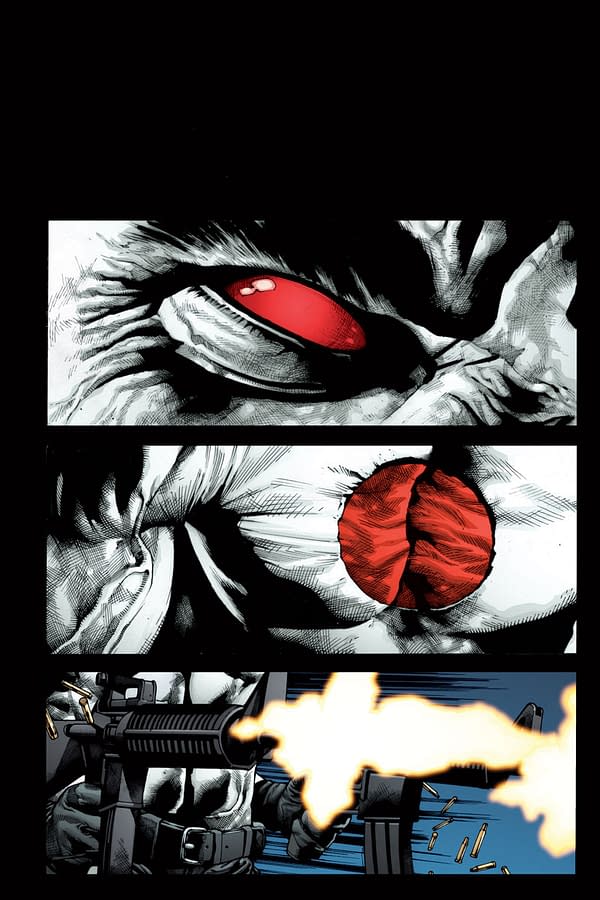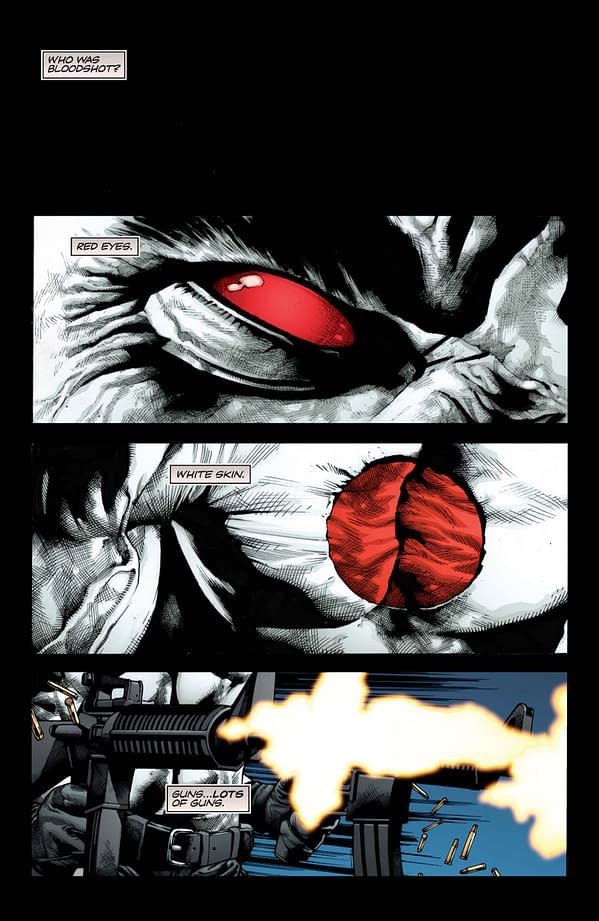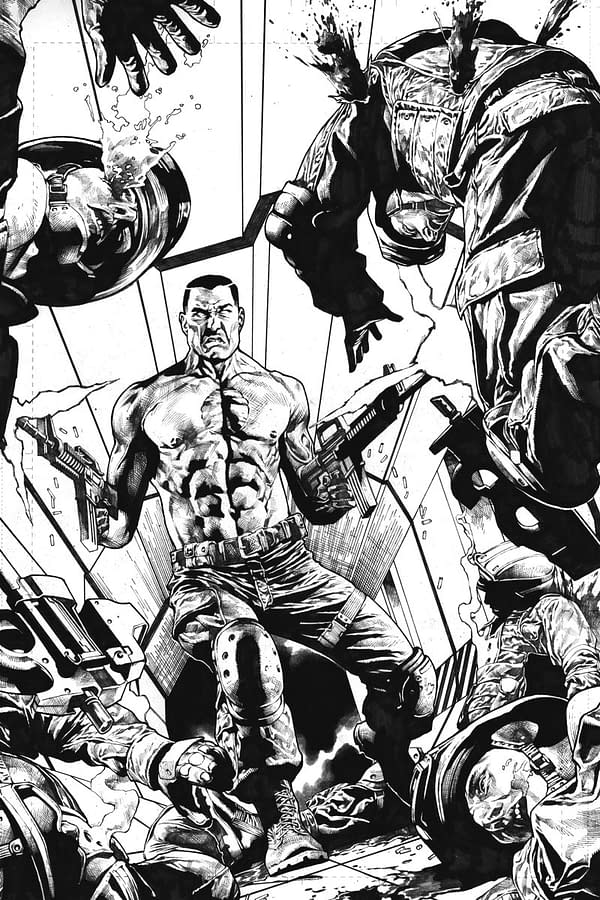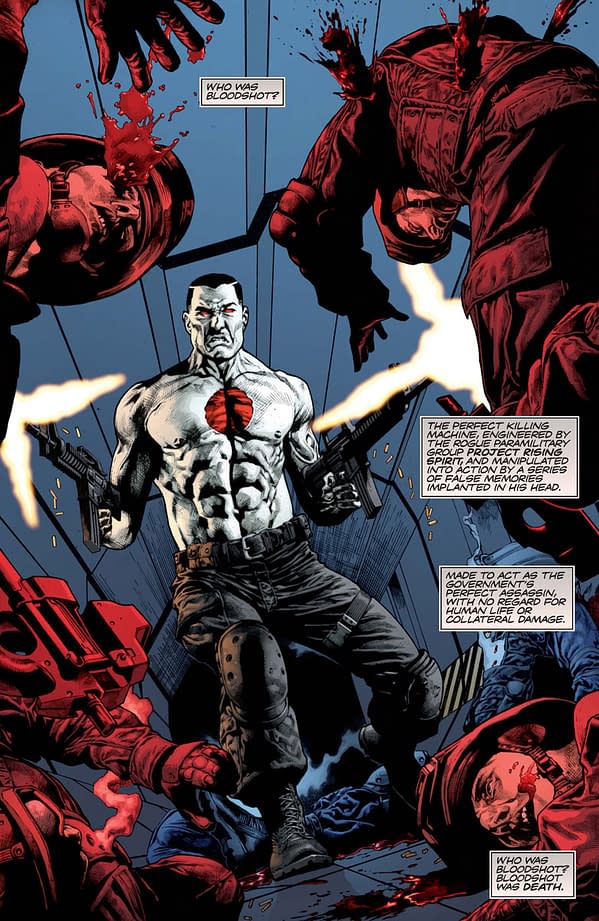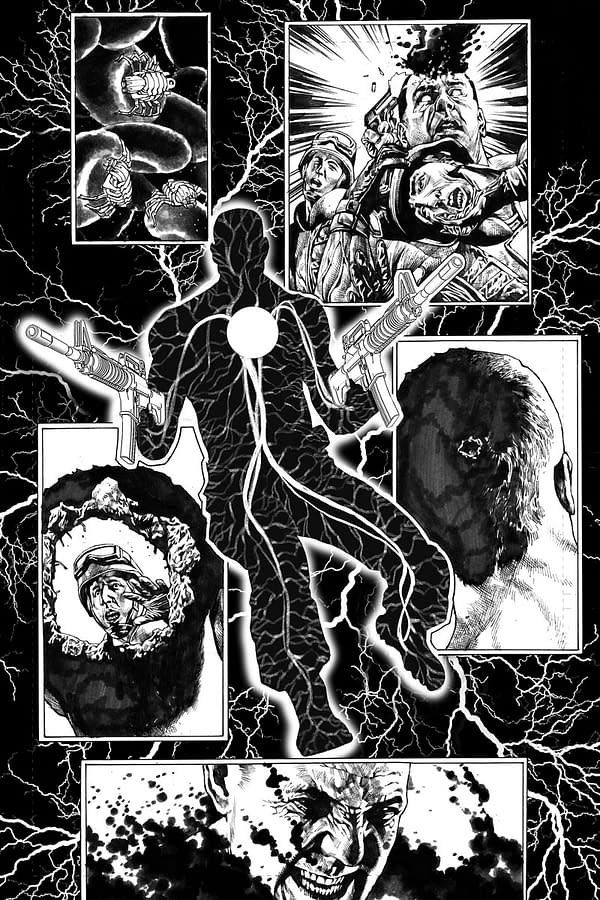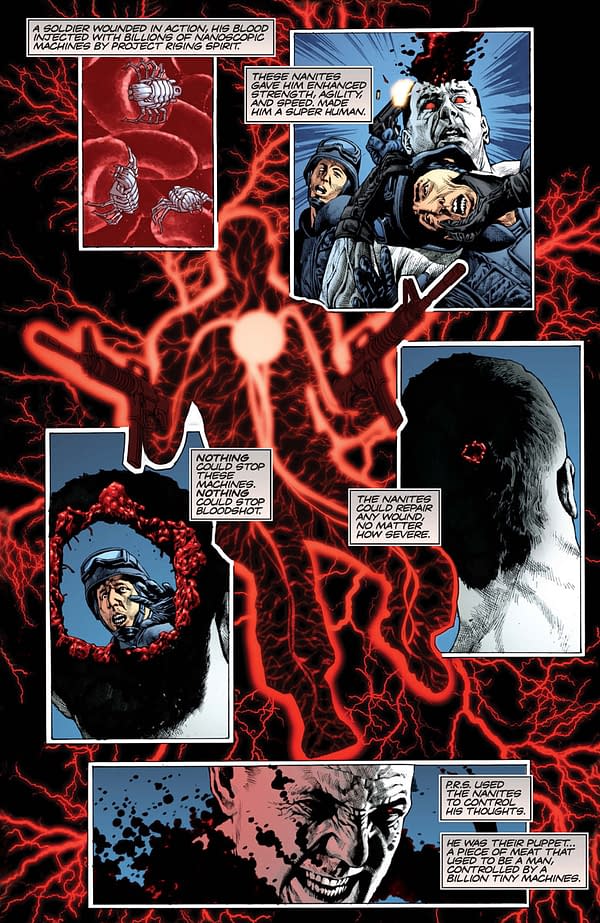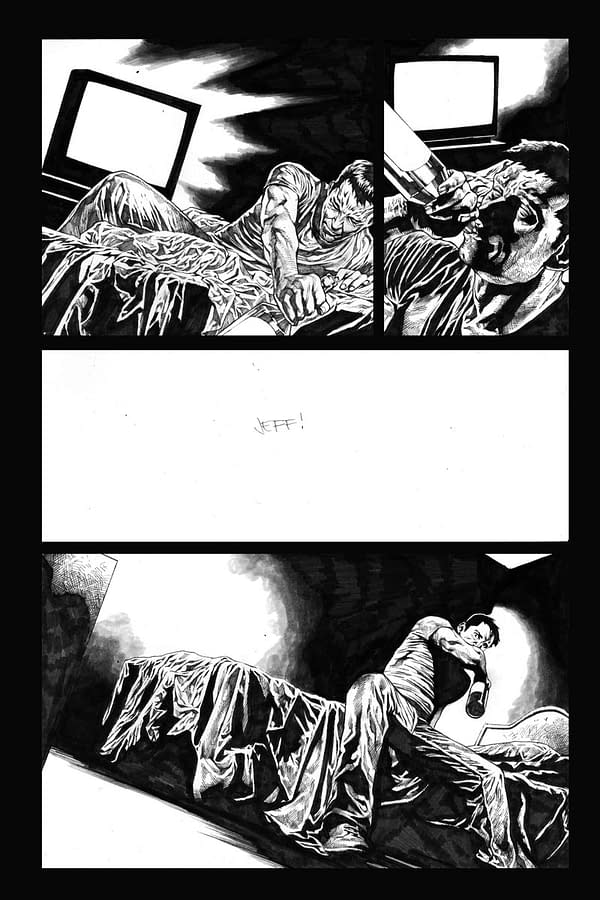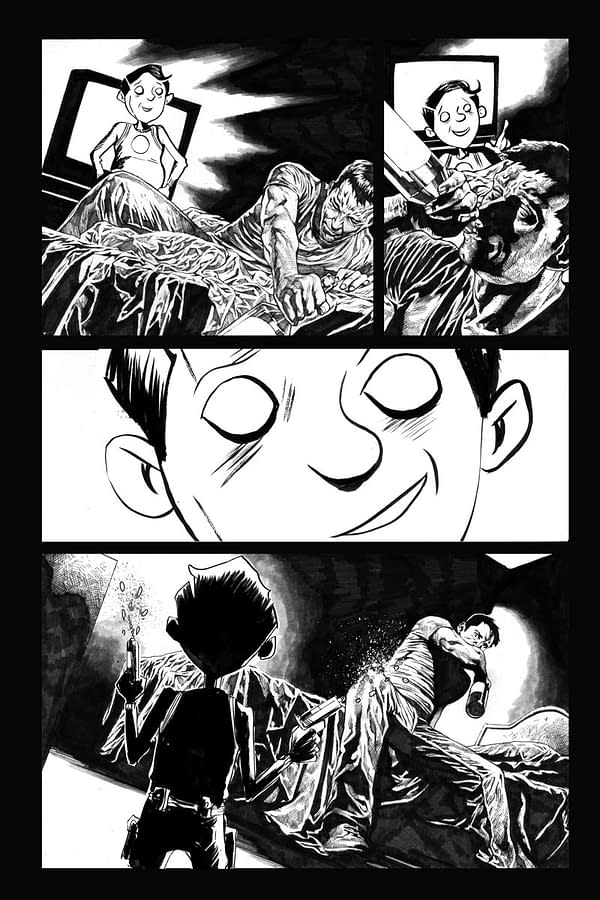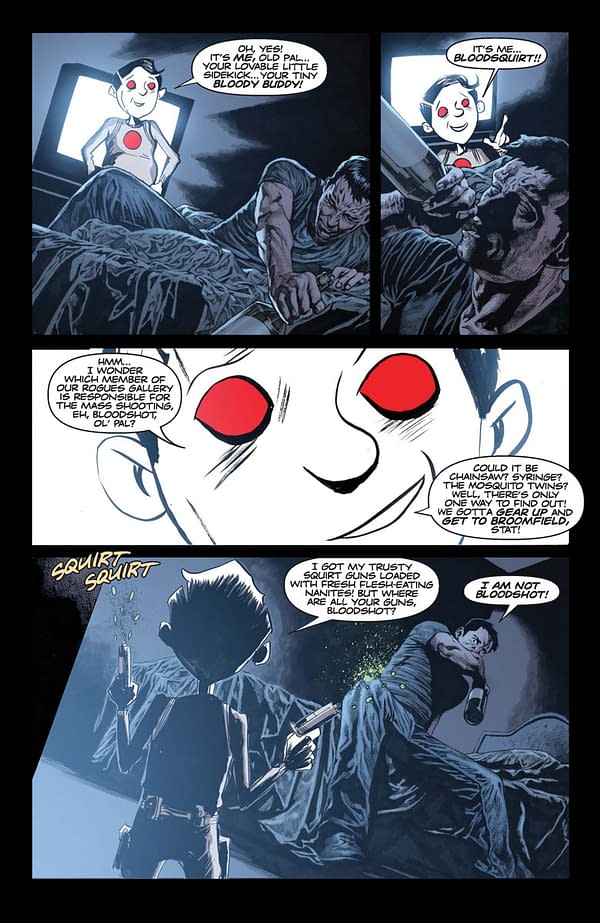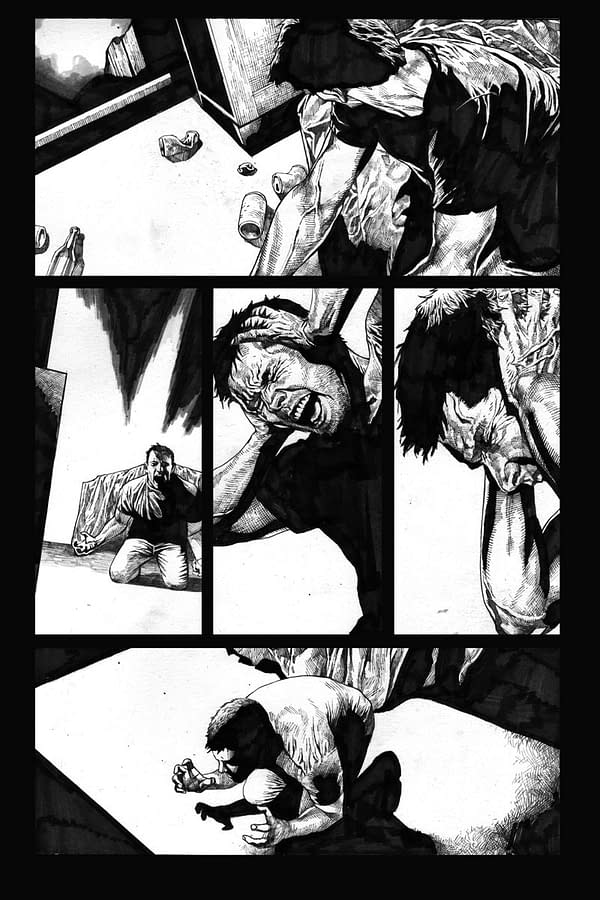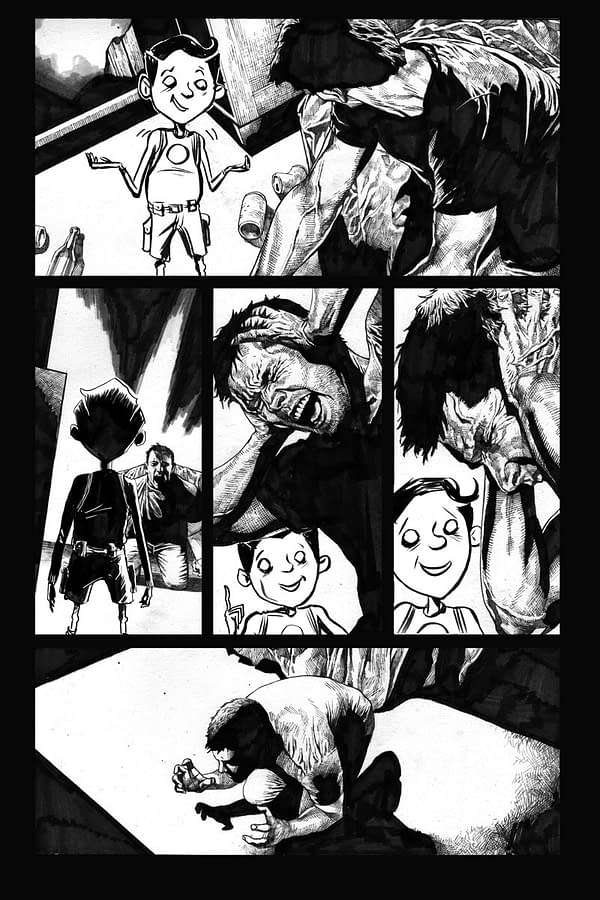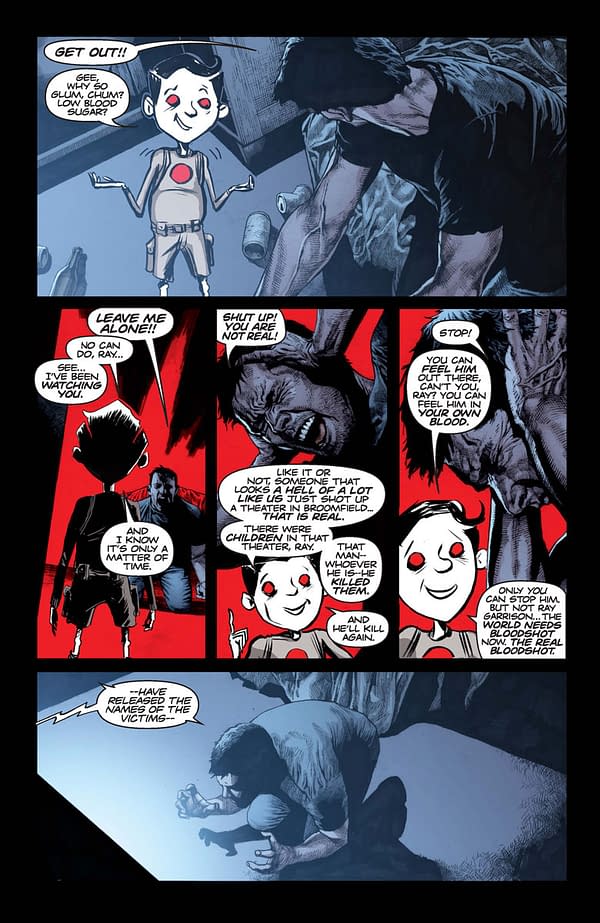 Bloodshot Reborn #2 will arrive in shops and on digital platforms on May 20th, and is currently listed in Previews World with item code: MAR151576.