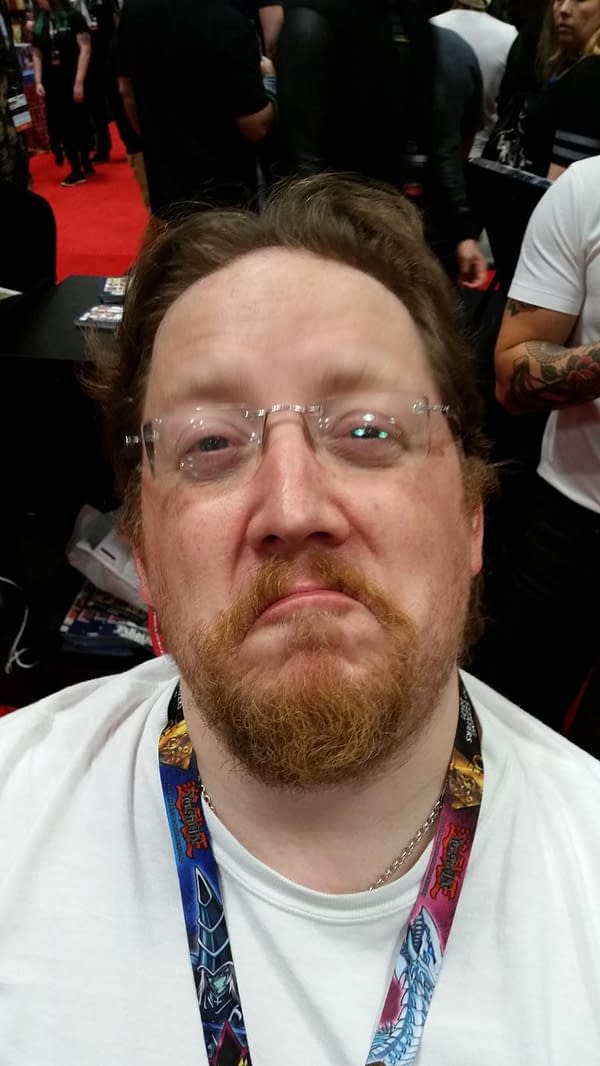 For as long as I have known Rich Johnston he has sported a beard that can only be described as woefully unkempt. Over time that beard has become an integral part of his persona that we have all come to know and love. It's the Ben to his Jerry, the Robin to his Batman, the peanut bu…..you get the idea.
However, as everyone knows, all things must come to an end. That holds true wonderful shaggy specimens of facial hair.
Over the course of NYCC, fan have been able to visit the Marvel booth to receive a free shave in the style of various Marvel characters; a perfect opportunity that was too good to pass up.  Luckily, Hannah Means-Shannon was able to recognize this and dragged Rich to meet his fate at the first chance she got.
And it was all down to Philips Norelco OneBlade who put this together, shaving people in the fashion of Doctor Strange and other Marvel hirsuite characters. Rich went for the full Cumberbatch.
The very second I heard of what was happening, I sped over as fast as I could. I arrived just in time to see the fear in his face being replaced with acceptance and determination. Unfortunately for Hannah, she had to leave by the time I got there. Lucky for me though as Rich's fate was now left in my hands. (Cue evil laughter)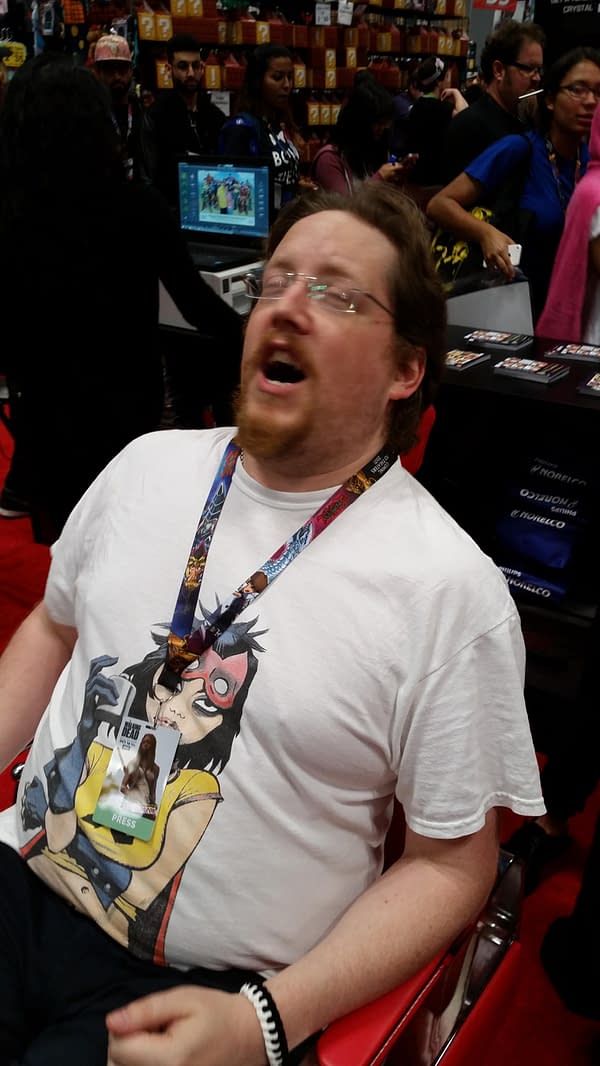 To make things more interesting, Rich decided to not be previously informed of which shave I picked out for him. After much deliberation between myself and the staffers at the booth, we decided on the Dr. Strange for a wide variety of aesthetic purposes that may or may not bore you…. Basically we thought it would make him look like the mad genius he is! As Rich sat down and the shaving commence, he was holding it together quite well. That is, until his entire chin was shaved clean in one quick motion. Panic flooded his eyes as a maniacal delight filled mine.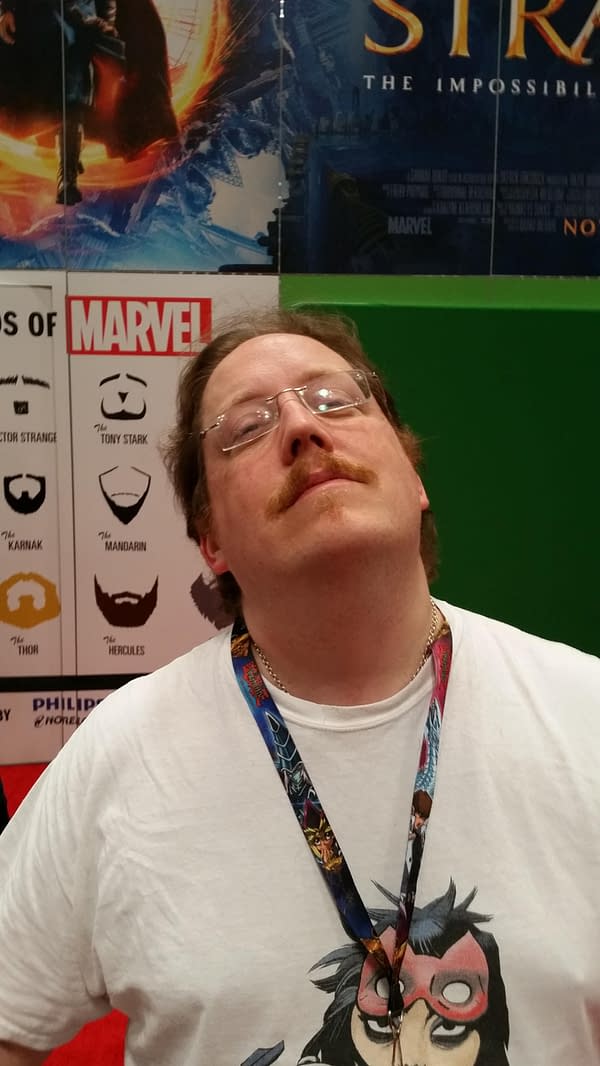 When all  was  said and done, we were left with a new man . All he needs now is a cape and access to the arcane arts to give Benedict Cumberbatch a run for his money.
Enjoyed this article? Share it!