Fancy a dip in the San Diego harbour or hotel pool?
From Romwe, some superhero-themed bikini and leggings lines deserves a little investigation and deconstruction…
The new Avengers bikini positions seems to create an ARC reactor powered chastity belt. While the rear view seems to have Iron Man's crotch. Which is a peculiar choice.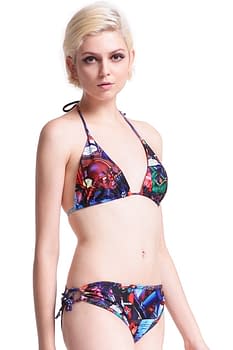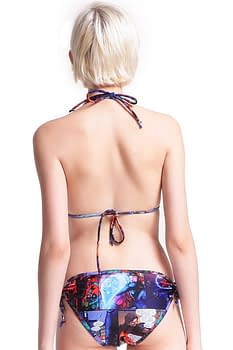 This one at least gives you something to read on the beach.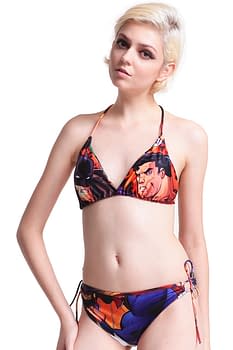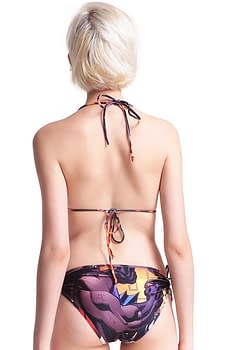 And I'm not sure what's going on behind there as well…
I remember when some people mistook the negative space of the Batman logo as a gaping mouth. In this case, this could be a rather classic nightmare…
Note the choice of just Grant Morrison written Batman books for these leggings. Someone's a fan…
And these appear to let you create your own slash fiction every time you go jogging.
Enjoyed this article? Share it!