Posted in: Movies, Recent Updates, Video | Tagged: bbc america, dinosaurs, itv, primeval, tv
---
Trailer: Primeval Series Four For ITV1 And BBC America
Here we go folks. A preview of the first episode of dinosaur-hunting TV show Primeval Series Four, debuting on ITV in the UK and on BBC America in the US on January 1st. Teatime mainstream family show in the UK, evening prime time cult show in the US. What are the chances of that happening?
The last season saw everyone lost and stranded in different prehistoric time periods, with Jason Flemyng's policeman character making a last jump. From this teaser, it looks like he's still lost, (well apart from three episodes, I understand) and there's a bunch of new people too. Who stepped on a butterfly?
Here's the bumf:
When rips in time called anomalies started opening across the UK, dangerous creatures from the past and future began appearing in the most unexpected places, endangering lives and putting the whole of humanity at risk. A crack team of specialists were appointed by the government to deal with these "creature incursions." This job has proven deadly for multiple team members and threats continue to escalate.

Ciarán McMenamin (Jericho, Demons), Alexander Siddig (Clash of the Titans, 24, Syriana, Star Trek: Deep Space Nine) and young Irish actress Ruth Kearney join the team at the Anomaly Research Center (ARC) after the government loses faith in Home Office official Lester's (Ben Miller) ability to run such a dangerous and expensive operation on his own. The anomaly operation is now a public/private partnership, part-owned by the government, and partly by charismatic scientist Philip Burton (Siddig).

With Connor (Andrew-Lee Potts, Alice), Abby (Hannah Spearritt) and Danny (Jason Flemyng, X-Men: First Class, Snatch) trapped in the past at the end of season three, the ARC has found new recruits to take their place: Matt (McMenamin), the new field leader, who's more than just an ex-soldier. He's a zoologist, with an uncanny ability to understand animals. A private man, Matt carefully guards the secrets of his past and the real reason he joined the team. Unconventional Jess (Kearney) now runs operations from the ARC Control Centre. She is highly efficient and her work ethic is second to none, though she is human enough to nurse an unrequited crush on Captain Becker (Ben Mansfield).

The new season picks up approximately one year after the last season ended – Abby and Connor finally escape from the Cretaceous period, only to be followed by a giant Spinosaurus, the largest of all known carnivorous dinosaurs. A new ARC team springs into action, leaving Abby and Connor's place within the team in jeopardy while their former leader Danny is still missing.
---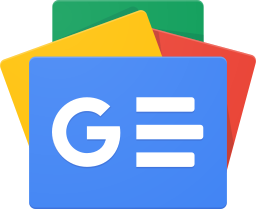 Stay up-to-date and support the site by following Bleeding Cool on Google News today!