Typing on The Dead #130 – Don't Know, Keep Moving
By Jared Cornelius
Welcome back to Typing on The Dead, Bleeding Cool's Walking Dead recap column. Last month was full of little moments and surprises from the cast, a shocking outburst, moments of growing up, and Magna and her group doing their best to look like the Scooby Doo crew stumbling into a mystery. As we lurch ever forward into seeing Rick's brave new world, we're also finding the rules may be changing and things might not be so black and white anymore. As always *SPOILER WARNING* for the remainder of the article.
The Walking Dead #130 by Robert Kirkman and Charles Adlard
We start this month right where we left off with Negan trying to act his way out of jail. Negan's yelling for Magna to let him out before the "Maniac" comes back. Magna is suspicious and reminds Negan that it's the middle of the night. Negan responds, telling her that his captor tortures and taunts him some nights and it's gotten so bad he doesn't even remember what he did wrong. Magna and her group respond accordingly. Negan, realizing Magna and her group are new, continues his hard-sell telling her that the community lives in fear of the, "Tyrant". Magna asks if he means Rick, and Negan pulls out what might be the most ridiculous line in the series to date. Magna finally gets a good read on Negan and tells him she doesn't buy it. Negan shrugs it off as if it was worth a try and asks the group to stay and chat. Magna and her group leave and Negan is left to silently sulk in his cell.
Meanwhile, in the uncharted area of the woods, Marco and Ken are struggling after losing their horses and Ken is suffering from a broken leg.
Ken tells Marco he's sorry, Marco tells Ken they have to move, but Ken can't muster the strength to continue. Ken tells Marco to leave him, but Marco refuses and while trying to pull Ken to safety falls into a drainage ditch with Ken rolling in after him. The two friends try to keep quiet and hunker down as the roamers creep closer. The zombie horde shuffles by, but while hiding the two hear a strange noise. The two friends hear a low raggedy voice udder, "Where they go?" If the prospect of zombies talking wasn't bad enough, another voice answers, "Don't know, keep moving". We leave Marco and Ken shocked and scared in the ditch.
We pick up with Carl having woken up from a nap while Rick stayed awake to keep guard. Carl asks Rick about a secure halfway point being built between the Hilltop and Alexandria. Rick tells Carl it needs to be a joint effort but they probably won't have it done before winter. The father-son duo continue down the road and meet up with one of the members of the horse patrol. Rick doesn't even get to finish his sentence before the patrolman offers to personally escort, "Mr. Grimes" to the Hilltop. Rick and Carl arrive and we see what has become of the Hilltop since the war ended. Rick is greeted by the finally smiling face of one Miss Maggie Greene.
Maggie welcomes her old friend to the Hilltop and they have a quick chat about breaking a horse. Rick is more interested in the growth of Maggie's son, Hershel, who we're now told has tripled in size since Rick had last seen him. Maggie and Rick go off to see Hershel and Carl departs to see Earl Sutton. Maggie asks why Rick and Carl have come to visit and he lets her know he's letting Carl leave the nest to apprentice with Earl.
Maggie is at first under the impression that Rick is moving to the Hilltop, but is visibly shocked when she finds out only Carl will be staying. Rick confides that he's terrified of leaving Carl and at one time Carl was his entire life, but the time has come to let him go. Maggie tells Rick there's no way her daughter Sophia could make it on her own and gives Rick a little confidence in Carl. Before the two friends can get any further Rick is surrounded. Rick is a bona fide celebrity in the Hilltop, with resident swarming to shake his hand and speak with him. Maggie rescues him from the attention and we find out Rick's dramatic makeover was to avoid all the attention. It seems that Rick's leadership left an impression in Hilltop and has crept its way into Alexandria as well. Rick tells Maggie that things would have turned out differently without Maggie's help in turning the Hilltop around and in Rick's opinion, "I believe in Maggie Greene". The two old friends make their way to the nursery where we get our first glimpse of Hershel Greene sleeping, and according to Maggie it's all thanks to Rick.
Carl has finally made his way to Earl Sutton who demands a fee from the young traveler. Sutton's fee being a wooden boar carved by Carl that to Earl looks more like a pig. Carl confesses that he tried to make a boar but messed up on the tusks and had to snap them off, hoping Earl wouldn't notice. Earl tells Carl he has an eye for that sort of thing and lets Carl know he can teach him how to not only make the tusks, but smooth out his carving. Earl asks Carl how long he's staying for, but the two are interrupted by Rolland, Earl's new blacksmithing apprentice. Carl is a little upset and takes off to find his dad, but while the dejected young man walks away, we hear a cry for Doctor Carson.
The road patrol found Marco passed out on the side of the road, apparently having been lost in the wilderness for several days. Marco starts to come to and starts rambling about leaving Ken, but it's the issue's big reveal that shakes him more than anything. Kirkman's done a great job of keeping people guessing over the course of the series. Questions like who'll live and who'll die, motivations, and allegiances, but I can honestly say I never thought we'd see this. Perhaps this is all a misdirection. Marco and Ken were lost in the woods for day, Ken was clearly delirious from the pain of his broken leg, and terror does some strange things to people. Kirkman's last page reveals have often led to nothing more than a simple resolve in the next issue, like Negan's plea for help in issue #129.
The idea of the dead actually talking and coordinating could make for a huge change in how the entire Walking Dead universe works. It seems that Rick and the surrounding communities have been so proficient in the containment and extermination of zombies that perhaps, as our dear Rich Johnston highlighted in an article from December, the zombies are actually evolving like a virus. Whether it's a mad delusion or the direction we're heading for zombies, I say kudos to Kirkman for doing something out of left field and unexpected.
In some of the issue's smaller moments we see that Negan's acting isn't very good, he pushed way too hard to come off like a sympathetic figure and ended up hamming it up for Magna. I'd almost think if he tried to act more like a political prisoner he would have had a better shot at making Magna think twice about him. Convict Negan ultimately just seems to want someone to talk with, and it feels like Rick would have an easier time pacifying him by just talking to him more often.
We also got to see a little bit of the huge progress the Hilltop have made in the ongoing fight for a secure place to live. Maggie seems happy and healthy with her new son Hershel who already got a spotlight this week. Carl's dream of being a blacksmith may have to take a backseat for a bit as Earl Sutton took on Rolland as his apprentice, and it seems like Kirkman is also giving the kids a chance to shine in the book with an ever-expanding cast of young people interacting with Carl. I'd also expect to see the return of Sophia soon as well with her getting a mention from Maggie this issue.
That's all the dead talk for this week, if you like video games, I do a weekly rundown of the week's new releases in my re-branded column, Sweet Release! This week I talk about magical first person shooters and a Japanese game based around stripping people. I've also got an upcoming interview with Sam and Sara Ellis who did this month's Adventure Time backup. You can find out more by checking me out on Twitter @John_Laryngitis. Until next time Stay Gold!
Jared Cornelius is some guy from New Jersey's coast who wanted to make, The Dead Talk Back, the headline but didn't think anyone would catch the connection. If you know where it's from contact him on Twitter @John_Laryngitis.
---
---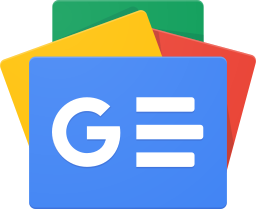 Stay up-to-date and support the site by following Bleeding Cool on Google News today!