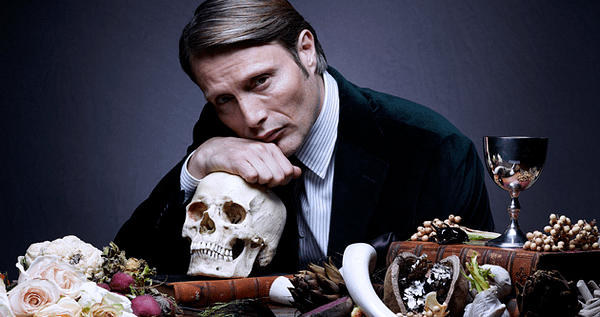 Jamie Wotton Write For Bleeding Cool
With almost everything, excluding Hannibal, already been renewed and cancelled ahead of Upfronts this week, its quite interesting to look back at the latest weeks complete set of ratings to see if the decisions match up with the demo. As I wrote this article before the announcement of the few network schedules, I have gone back and added some additional thoughts in italics.
On Monday, Revolution happily rose up to a 2.1 for one second, until finals came in and it fell back to a 2.0. The post-apocalyptic drama still seems to be doing good enough numbers, but its apparent the biggest question on NBC execs mind exactly how much the show will fall once it doesn't have The Voice as a lead-in. It's very likely, especially with a new head of scheduling at NBC, that Revolution will perform similar numbers next season as it looks like the series might have an uninterrupted run while NBC launch some new shows in the Fall.
Okay, this one is crazy-awful. NBC have placed Revolution at Wednesday 8PM, leading into Law and Order: SVU and Ironside reboot. I'm so curious as to why, because this is literally a death-sentence. If you think a show has promising ratings, but are worried about long-term numbers, why not nurture the show? This is throwing it in the deep end, with a healthy dose of begging-to-be-cancelled.
Over on CBS, How I Met Your Mother fell to a season low at 2.6, while solid rock Castle on ABC rated a 2.0.
In what is proving to be an utterly delightful move for Grimm, the show scored a fantastic 1.8 at 10PM on its second Tuesday outing. Grimm, in quite an unbelievably manner, could theoretically be a great lead-in for some shows next season.
FOX does what FOX does on Tuesdays, with the absolutely brilliant second season of New Girl scored a 2.1. Meanwhile, the unbelievably renewed The Mindy Project dropped a whole lot to a 1.3 point rating. I hope FOX hit it a bit bigger with some comedies next season, leading New Girl and especially Mindy to be propped up some more. At this point, there's very little difference between FOX and NBC — and that's really, really not good.
Tuesday's on FOX are somewhat similar, but with FOX picking up even more pilots, they have had to branch into an extra night for comedy – making Tuesday quite an interesting night for the net. In the 8PM hour, FOX are going for the more masculine demo, with Seth MacFarlane's Dads and Andy Samberg starrer Brooklyn Nine-Nine, while in 9PM remains New Girl and The Mindy Project.
It's so fascinating on Wednesday how far the once-unbeatable American Idol has fallen, receiving a 2.9. Interestingly, The Voice hit a series low the same night, and also a lower number than Idol, at a 2.7.
Arrow on The CW scored a more or less average 0.9, leading-in to a consistent 0.9 for Supernatural too.
On ABC, both the recently renewed The Middle and Modern Family scored well, doing a 1.8 and a 3.3, respectively. Also renewed, although performing significantly weaker – and more on par with sophomore soap Revenge, is country-sing-song soap Nashville. Somewhat crazy is the fact that new comedy How To Live With Your Parents scored a 2.0, and usually does around thereabouts, has been cancelled. I suppose it was always a given that the show would be axed if premiering this late in the season. Disappointing for the cast and crew on the show.
On Thursday, the season finale of Community aired, scoring a 1.3.
In an amusing twist of fate, Community, a show that represented everything bad about what NBC wanted for this season returns for another year, while Matthew Perry's Go On, a show that was everything and more NBC wanted to be, got canned. The renewal of Community comes with a whole bunch of rumors too, including a possible return of series creator Dan Harmon, now that Chevy Chase has left the series. The fifth season will air at some point in Spring 2014.
Also airing was the emotional penultimate episode of The Office, keeping a consistent 2.3 over the course of the hour.
The Big Bang Theory also made an appearance, laughing up a 4.9, with Two And A Half Men doing a 3.5.
The only other notable show last Thursday is Hannibal, scoring a 1.1. The outstanding horror series has yet to be picked up – or cancelled – for a second season, and according to series developer Bryan Fuller, its unlikely we will know for another couple of weeks. There are a few reasons for this; the critical acclaim for the series is second-to-none on network, with many passionate high-profile fans, but more importantly, the show is an internationally financed show and its possible its being shopped to another network, maybe even for a deal similar to what NBC did with Friday Night Lights on DirecTV.
In miraculous renewal news, Nikita lands in the top spot after once again scoring a 0.2 in the demo. The series will be returning for a final six episode order next season, honouring Mark Pedowitz's proclamation that shows with passionate fanbases and have lasted will always get an ending on Friday.
On Sunday, the season finale of Once Upon A Time aired, performing a 2.2. I've said it before, and I'll say it again, if a 2.2 is a big enough number for ABC to justify a third season, and a spin-off – which it has – then that show must be doing bank internationally, and have strong favour in the business. I do not know what the younger demos watching it either are, but I imagine it is very strong.
The two-hour season finale of Revenge scored 1.6.
Enjoyed this article? Share it!