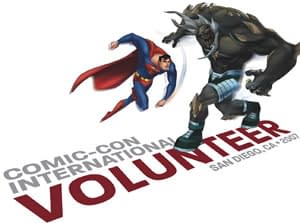 Spend three hour working at San Diego Comic Con, and get in for the whole day, free. You could be filling bags with programmes, you could engage your Napoleonic desires by commanding crowds only go the way you are pointing, you could accompany Joss Whedon for a walkthrough, you just don't know!
Registration for volunteers at the San Diego Comic Con 2011 is now open. And you get a free volunteer T-shirt.
Enjoyed this article? Share it!