The Walking Dead: Is 'The Bridge' Between Maggie, Michonne Slowly Collapsing? (PREVIEW)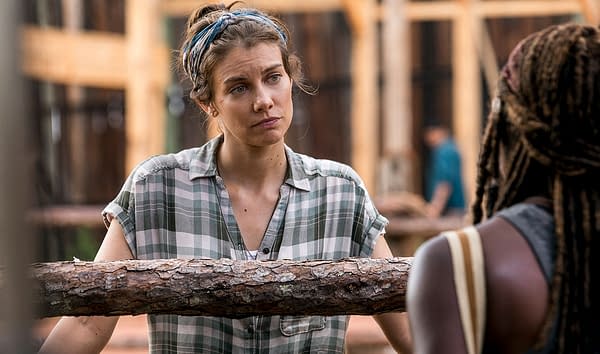 Less than two years after Rick (Andrew Lincoln), Maggie (Lauren Cohan), Michonne (Danai Gurira), and the rest of the communities banded together to bring down Negan (Jeffrey Dean Morgan) and the Saviors, work continues on rebuilding society – as Negan stews in a prison cell. And while the communities may be working together, not all are created equal: the Sanctuary is unable to grow its own food – or move out from under the shadow of the Saviors, thanks to those still loyal. Add to that a growing view among the communities that they shouldn't feel obligated to save a community that once tortured and killed their citizens – a view Maggie's shared since Rick made the decision to let Negan live, and a view she had in mind when she ordered a permanent solutuon to her Gregory (Xander Berkeley) problem.
Which is why things continue to be tense between our survivors in this preview clip from this week's episode of AMC's The Walking Dead, 'The Bridge'. Last episode, Rick and Michonne asked Maggie for help in repairing the main bridge leading to Hilltop, but she agreed only when it was decided that the Sanctuary would supply labor. In the scene below, Michonne goes to Maggie for additional supplies for the Sanctuary – but soon realizes that Maggie has an agenda all her own:
The Walking Dead s09e02 'The Bridge': The communities join forces to restore a bridge that will facilitate communication and trade; someone is gravely injured at the construction site.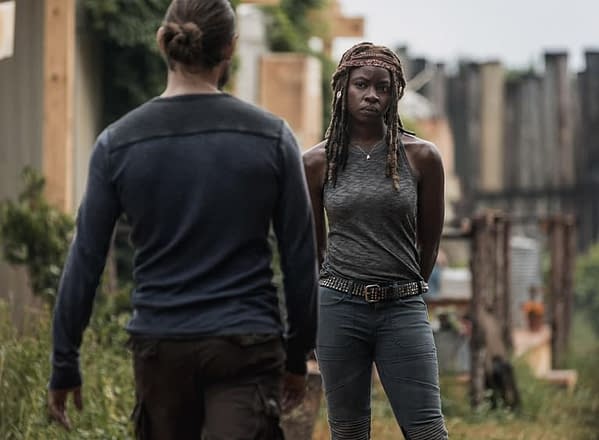 Here's a look back at our review of 'A New Beginning,' which saw the show making a very welcome return to form with a season premiere that lived up to its name:

In this essential scene from last week's season opener, Maggie makes Gregory face the ultimate punishment for his continued betrayal – and in the process, sends a message to Rick and Michonne that she runs Hilltop her way: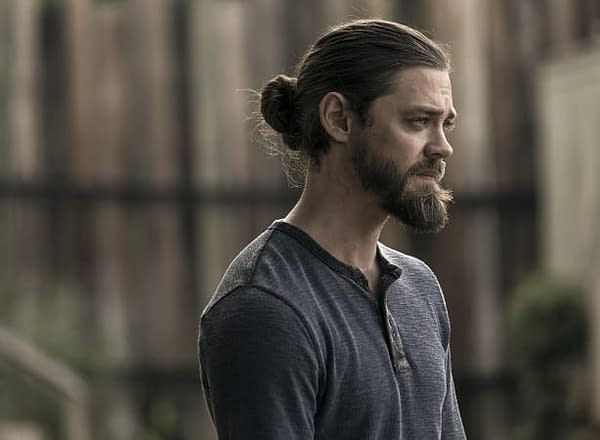 Last season brought the culmination of "All Out War," which pitted Rick Grimes and his group of survivors against the Saviors and their cunning leader, Negan. With Negan's life in his hands, Rick had a character-defining choice in front of him. By making the unilateral decision to spare Negan, Rick upheld the values his late son, Carl, championed in order to build for the future, but created conflict within his group.

Now, we see our survivors a year and a half after the end of the war, rebuilding civilization under Rick's steadfast leadership. It is a time of relative peace among the communities as they work together, looking to the past to forge the future, but the world they knew is rapidly changing as man-made structures continue to degrade, and nature takes over, changing the landscape and creating new challenges for our survivors.

As time passes, the communities confront unexpected obstacles, danger, and of course, walkers, but nothing quite prepares them for the formidable force they are about to encounter, which threatens the very idea of civilization that our survivors have worked so hard to build.

Based on the comic book series written by Robert Kirkman and published by Image Comics, "The Walking Dead" reigns the number one drama on television among adults 18-49 for the last six seasons. The series is executive produced by chief content officer Scott M. Gimple, showrunner Angela Kang, Robert Kirkman, Gale Anne Hurd, David Alpert, Greg Nicotero, Tom Luse, and Denise Huth.