Warren Ellis Is Spreading His Trees Further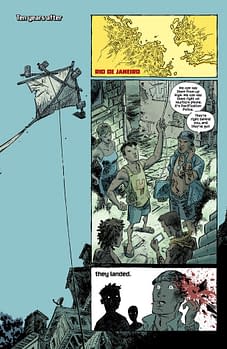 I do rather like the science-fiction global petri dish story of Trees by Warren Ellis and Jason Howard. But not long ago, the big man had doubts about its success it seemed.
Well, things are ticking along. Warren writes in his recent newsletter,
We overprinted the TREES collection (issues 1-8) significantly – something like 300% of initial orders – and apparently another 2000 copies on top of that order had been placed just prior to release. This bodes well, and gives me hope, not least because TREES: TWO FORESTS is looking like it might go a little longer than the five issues I had planned! I'm into issue 11 right now and we've only just arrived at the Ring Of Brodgar. Which is a real place and not something from Tolkien.
More Trees is always a good thing in my opinion. And, ironically, the more copies of Trees exist, the fewer trees exist. I think it's worth the sacrfice.