Posted in: Comics, Recent Updates, Run Around | Tagged: bar, comic con, Comics, cosplay
---
Wednesday Runaround – The Cosplay's The Thing
AlcoholWatch: This is the San Diego Superhero Cosplay Pub Crawl for Comic Con this year…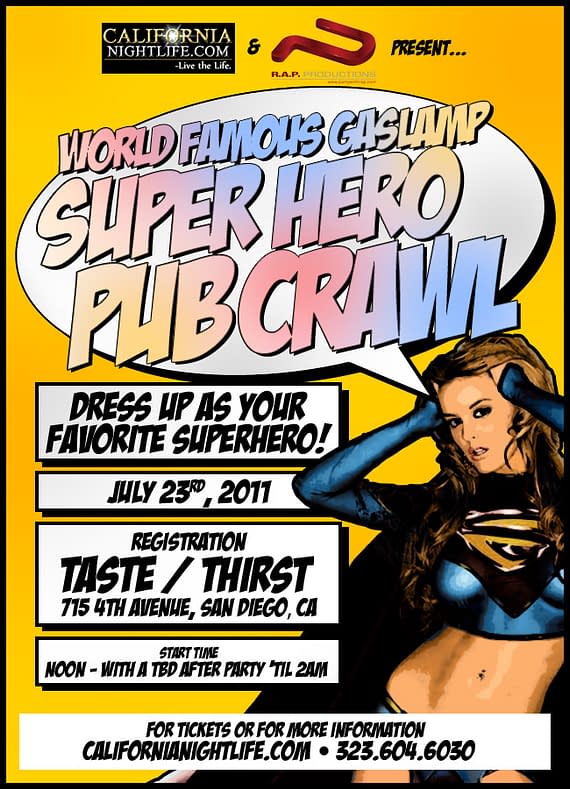 You realise it'll just be men going, right?
GlitchWatch: Fantastic Four by John Byrne Omnibus – Volume 1 – listed by Marvel as $125, by Amazon at $100 and now discounted down to $63…
MadMenWatch: Looks like X-Men First Class isn't the only superhero property going the Mad Men route. Here's an upcoming comic cover.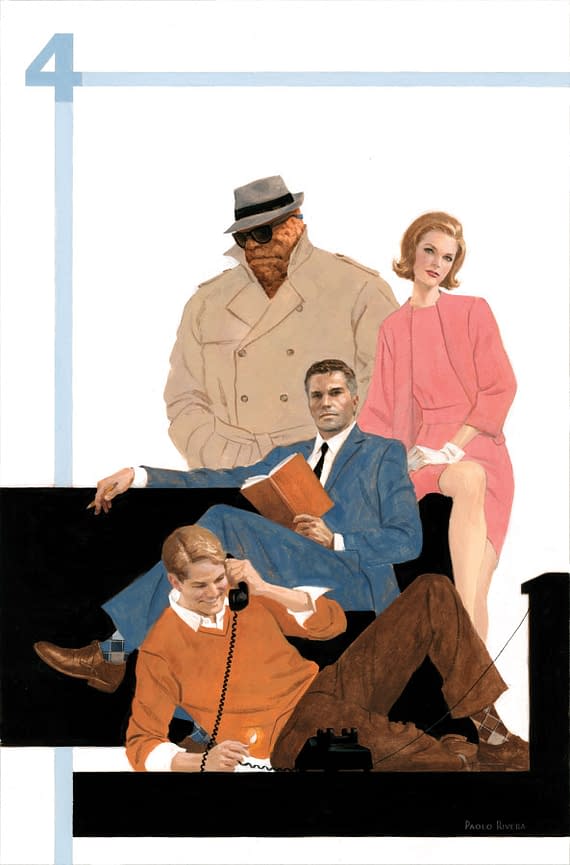 ThirtyMinutesOfGreenLanternWatch: From someone who has seen just that;
The photos and trailers that have been released are probably the worst marketing effort that Warner Bros have done in recent history after seeing the preview footage. The scope, scale, comedy and action elements are lost in what they've shown us and therefore have given us geeks reason to hate.We saw today extended sequences of Abin Sur, the Green Lantern that will pass his ring to Hal Jordan (Ryan Reynolds) fighting Parallax in space, an amazing plane sequence that really helps the audience relate and identify with Hal Jordan on his road to becoming an intergalactic policeman, scenes with Tomar Re, Killowog and Sinestro all look great. The CG is as great as can be done with, everything except Ryan Reynolds' head, being the only real thing in any given scene.

Most impressive is the Green Lantern suit that Reynolds wears.
ConWatch: The British version of Big Brother, according to embedded newspaper the Daily Star, will be recruiting for wacky, crazy contestants at the MCM London Expo comoics convention this weekend. Oh bloody hell.
MuseumWatch: The League Of Extraordinary Gentlemen is on display at the British Library as part of a Science-Fiction exhibition. I think I'll go.
CourtWatch: The comics artist Josue Rivera, known as Justiniano has pled not guilty to charges of possessing child pornography. His wife has failed to have a restraining order placed upon him for herself and their children.
TheatreWatch: The Brick Theatre in Brooklyn is putting on a Comic Book Theater Festival in June featuring Five Things, a show about superheroes and webcomics, an adaptation Action Philosophers, a live action graphic novel Manifesto, a comic book verison of Nerdlesque, Reporter Girl, a play based on the life of a cartoonist, Ms. Perfect, a rock musical response to Turn Off The Dark and The Bubble of Solace, a play about about an obsessive comic book fan who gets too immersed in his favorite titles. This is Computo the Comic Link Conqueror speaking. I come for your women. But for now I merely collate comic-related bits and pieces online. One day I will rule. Until that day, read on.
They say I am a work in progress. The fools.
EC Great Al Feldstein Now Runs 300 Acre Animal Rescue Facility
Feldstein and her husband, a retired editor of Mad Magazine, underwrite their rescue operation. It can cost as much as $50,000 a year for feed, veterinarian services, and winter-time heating of barns and water troughs for a total of 200 animals. The couple also run a guest house for humans whose profits are poured into the animal sanctuary.
Possible poisoning victim ID'd as Somerville comics store owner – Somerville – Your Town – Boston.com
James Welborn, proprietor of Somerville's "comic shop for NPR listeners," died May 23 at Massachusetts General Hospital. He was 37, store manager Jesse Farrell said.
GaGa Goes Batman On David Letterman! | PerezHilton.com
Lady GaGa gave David Letterman a run for his money in the one-liner department during her interview on The Late Show last night, on which she appeared to promote her just-released album, Born This Way!
DAVID FINCH Talks, DARK KNIGHT Delays, Dislikes and Dedication
Really, most of it just comes down to me. It's a lot of work writing and drawing a comic, and I found that writing the book has turned out to be more work than I expected. And that's had an impact on time, for sure. We had some issues here, too, at the house that played into that.
Your Nice New Outfit | Unused TPB cover for Superman/Supergirl :…
Unused TPB cover for Superman/Supergirl : Maelstrom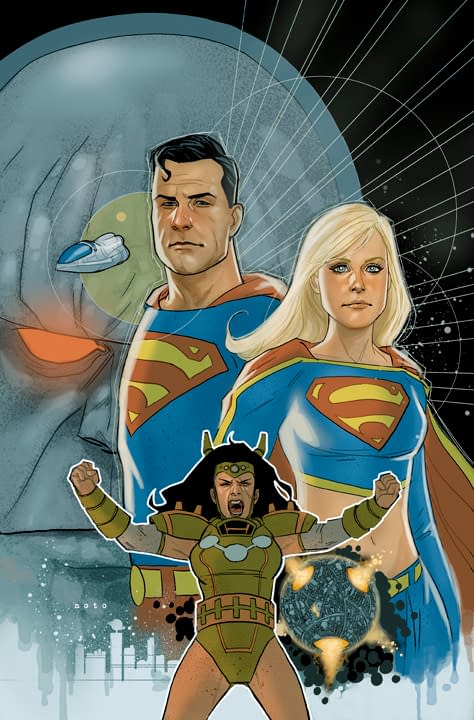 The Green Lantern Has Got Milk | Superhero Hype
You may be completely fearless, full of willpower and know the Corps. oath by heart, but Sector 2814 just isn't going to be safe if you're not drinking your milk. To prove that point, Hal Jordan (Ryan Reynolds) himself has joined up with everyone's favorite calcium-rich beverage.
Watch the X-Men: First Class Farmers Insurance Ad | Superhero Hype
Farmers Insurance has launched an amusing tie-in commercial to this summer's X-Men: First Class and you can check it out in the player below.
---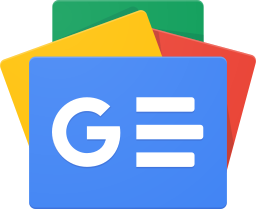 Stay up-to-date and support the site by following Bleeding Cool on Google News today!