Posted in: Comics, Recent Updates | Tagged: Comics, entertainment, Jacqueline Monroe, long beach comic con, Michelle Inez, Saints & Sinners, Taradiddle, webcomics, women in comics
---
Women in Webcomics – Talking Saints & Sinners And Friendship With Jacqueline Monroe And Michelle Inez
By Michele Brittany, a West Coast Bleeding Cool Correspondent
I moved to Southern California almost four years ago and when I started attending the cons in this area, two of the first people I met and became con friends with were Jacqueline Monroe and Michelle Inez. One was more quiet and one more wild and crazy – ying and yang – yet for these two long time friends, they have found balance with their respective talents. They are currently collaborating on a web comic titled Saints & Sinners and are working on a pin-up and pastries cookbook that I'm sure will be a fun favorite. In celebration of Women in Comics month, both ladies agreed to an email interview. Michele Brittany: Ladies, thank you so much for giving your time for this interview. I feel like we have known each other for so long, but in fact we met at Comikaze in 2012. However, I realized that I don't know much about you two outside of the con environment. Can you tell me a little about each of you and your backgrounds?
Jacqueline Monroe: Born and Raised in California, I was told I was drawing before I could walk, but enough about that. I attended CSU Long Beach where I attained my BFA in Illustration.
Michelle Inez: I don't have much to say about myself – just a So-Cal kid who has done some traveling and dying to do some more (like my road trip later this summer!). I love having adventures and that may be why I enjoy writing. To escape to a place that I can build, but to also watch that place unveil itself to me.
MB: How did you two meet?
MI: We meet when our moms stuck us in softball when were about 9 for a season. We weren't going to the same school yet but as luck would have it we ended up going to the same junior high a few years later where we reconnected. MB: What led you two to collaborate together? What was your first project together?
JM: Saints & Sinners is actually our first project together. Michelle came up to me telling me she had this amazing idea for a web comic and it steamrolled from there.
MI: Jacqueline is an amazing artist; she really brings characters to life in a quirky memorable way. Her characters are so full of life that they don't even need words to tell their stories. She had to make a one-page comic for one of her classes in college and to this day when I look at it I just laugh! She thinks in pictures. When I first started writing Saints & Sinners it made sense that I approach her with the idea. Saints & Sinners is actually the first project we've worked on together and won't be the last! MB: I just caught up on your webcomic Saints & Sinners, which I quite enjoyed. Michelle, as the writer, can you tell us a bit about the story and where you came up with the idea?
MI: Not gonna lie – I was at a porn shop with some friends, one of those weird rite of passages I guess. But there was a T-shirt there with a handsome devil on it and I just couldn't take my eyes off of it! I kept thinking "what is your story?!?!? I must know!!!" Obviously the T-shirt wasn't spilling the beans so I just started coming up with ideas about him and the kind of guy he'd be. I named him Vince.
As for developing the story, I had seen something on TV about how Amish kids are sent into the world for a year and then make the choice of going back home or staying out in the world. That tradition struck me as weird because why wouldn't the kids want to stay out here with things like electricity, internet and zippers? Saints & Sinners just started coming out after that as a way to explore that idea of choosing your own path. MB: Your tag line is "every saint has a past and every sinner has a future" – can you elaborate?
MI: It's actually part of a larger quote from Oscar Wilde: "The only difference between the saint and the sinner is that every saint has a past and every sinner has a future." It's supposed to be about human nature, hope, and redemption. I love that it can give you a feeling of encouragement. No one is born perfect and you can always make something better of yourself.
MB: Angels Savannah and Amy are friends – does their friendship mirror in any way yours and Jacqueline's?
MI: I get this question a lot. When I started creating Savannah and Amy I wasn't thinking about Jacqueline or myself at all. However now when I look back there are some things that remind me of us. There is a page where Savannah rips Amy a sexy new outfit for the night; it reminded me of when Jacqueline and I lived together. I am not a girly-girl by any means, but when we lived together she wouldn't let me leave the house in a T-shirt and jeans. She would always tell me "if you're dressed like you're going somewhere special then you will." Jacqueline is also crazy smart – I sometimes zone out… MB: Did anyone in particular inspire Vince and Dallas, the devilish equivalents to the girls?
MI: Haha! I have guy friends that ask me this too – "So which one am I?" To which I smile and say neither. They are both complicated mixes of what I've experienced and heard about men. That includes anyone from fiction to real life. This answer may sound like I will keep them shallow and artificial, but I have big plans for these guys and I hope they will find a place in readers hearts.
MB: Is the story already written or is it open ended in case you want to take a different direction?
MI: The story is partially written. There are more fun and devious characters to introduce to really keep the flavor of this story fresh. I have some ideas of how it will end but who knows how long that will take and what adventures we'll see along the way.
MB: Jacqueline, can you tell us your process for visualizing and bringing to life Heaven and Hell and all the characters that inhabit the world of Saints & Sinners?
JM: Well I thoroughly questioned Michelle on how she saw the characters, and then started pulling up different artists that I felt were appropriate. I sketched out some roughs and showed them to Michelle. She loved them. She pretty much gives me artistic freedom and hardly ever needs things a specific way but she will let me know if the page doesn't flow, or requires some tweaking. MB: Michelle, do you both discuss the panels ahead of time? And Jacqueline, do you layout the panels by hand and then finalize the lines and colors digitally?
MI: For the most part no. I'll send out vague descriptions and she does the rest. It's very rare when I absolutely need something a specific way. I trust her to do a good job and am happy with our pages.
JM: Yes, first I thumbnail the entire scene, then rough layouts. I let Michelle look at it. Then I pencil and do the initial inking by hand. Michelle reviews it. Then I scan in the pages, rework the lines, and color it digitally. Then Michelle gives me thumbs up or down.
MI: FOR I AM CAESAR!!!!
MB: As the colorist, how did you decide on the color palette for Saints & Sinners?
JM: I like how most Manga and old comic strips are black and white using texture to convey depth, light, and shading. I wanted to keep Saints & Sinners simple, but I didn't like how black and white looked on the screen. So I found my old comic strip project from school and showed it to Michelle, she liked the idea and tada! That is how I color Saints & Sinners.
MB: Saints & Sinners commenced in April, 2013 and you're up to panel 63. How often does a new panel come out? How long is the web comic expected to be?
MI: A new comic page comes out every Sunday (the gods willing). Haven't decided how long the web comic will be, but I expect it to be a few more years before we reach a conclusion. MB: Jacqueline I noticed that you have a new web comic called Taradiddle. Can you tell us more about Nell and her condition, heterochromia?
JM: Yes, it's actually a story I had been messing around with for the past ten years. Nell is a girl who has complete heterochromatic eyes (where one eye is a completely different color from the other). She lives in a small town that is surrounded by this enormous park. Nell is a quiet girl, who questions her sanity as she deals with seeing things no one else around her can see and a very traumatic childhood. Nell's journey is about trust, love, acceptance, and above finding the will to actually live, not just exist.
MB: It seems to have a darker tone, especially starting out with the parents arguing with each other and not paying attention to Nell – can we expect a more serious tale with Nell?
JM: Nell's story is definitely darker and more somber in tone than Saints & Sinners, mainly because I love Gothic Literature like Charlotte Bronte's Jane Eyre. MB: Have you determined how long this web comic will be?
JM: The initial story has already been written but I have left the ending open for future story arcs.
MB: Jacqueline, what artists inspire you and your art style?
JM: Hmm…. So many but to name a few Glen Keane, Chris Sanders, Toulouse Lautrec, Peter De Seve, and the Art Nouveau period.
MB: Shifting gears a bit, I've seen you at many of the cons over the past couple of years, so when did you start exhibiting at the cons?
JM: I started exhibiting two years ago at the Long Beach Comic Expo.
MI: Our first convention was the Long Beach Comic Expo all the way back in… 2012. It's true we haven't been doing this dance very long, but we learn something new at every convention.
MB: In what ways are you enriched by having a booth at the various cons? What challenges do you encounter?
JM: The challenge is watching people look at your art and walk away.
MI: Making new friends at conventions is the best thing ever! We've met so many people in just the past few years, and have learned so much. One of the biggest challenges I think we've, and others starting out have encountered, is product. As in "what the heck should we make?" In the beginning we made a lot of different things, it was almost like a shotgun of product. Now we are trying out a more focused line of products while still trying out new things.
MB: What merchandise do you have at your booth? Are the items available online?
MI: Posters, buttons, commissions, a "Counting Zombies Book." We've been looking into expanding into Phone cases as well. You can see our table items along with other goodies at our Etsy store (JacquelineMonroe)!
JM: Pretty much Michelle summed it up. I also do pencil and watercolor commissions at conventions.
MB: What cons will you be attending in the near future?
JM: Long Beach Comic Expo, Long Beach Comic con, Bakersfield Comic Con, and possibly more.
MB: What future projects do you have on the horizon that our readers can look forward to?
MI: We are hoping to have a Pin-Ups & Pastries cookbook out later this year. Other then that more Saints & Sinners and Taradiddle!
JM: Pin-Ups & Pastries is a cookbook project near and dear to my heart. Don't tell Michelle, but I got a couple other children's books I have sketched out!
MB: Ladies, thank you for entertaining so many of my questions. Is there anything I missed or that you would like add, such as where readers can find Saints & Sinners and Taradiddle?
MI: Readers can find Taradiddle on our Tumblr (teradiddle.tumblr.com). As for Saints & Sinners find us at saintsxsinners.com – it's not porn! Also, Michele, I just wanted to say thanks for popping my interview cherry – it's been great!
MB: Michelle, I can think of no other friend who would use that kind of euphemism to describe their first interview experience! I'm almost without words…except to say thank you both for your time and I look forward to seeing you at the Long Beach Comic Expo.
For all of you in Southern California, head out to the Long Beach Comic Expo at the Long Beach Convention Center Saturday, May 31st and Sunday, June 1st, where you can meet Jacqueline and Michelle and a few hundred other talented writers and artists in the artist alley at the LBCC.

Web comic pages from Jacqueline Monroe and Michelle Inez. Photograph by Michele Brittany.
Michele Brittany is an independent popular culture scholar and semi-professional photographer currently editing an upcoming anthology on the influence of James Bond on popular culture. She regularly posts reviews and analysis on the spy/espionage genre on her blog, Spyfi & Superspies.
---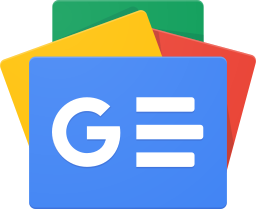 Stay up-to-date and support the site by following Bleeding Cool on Google News today!