Posted in: BC Network, Fox, Recent Updates, TV | Tagged: action, adaptation, agent 355, American Crime, ampersand, Barry Keoghan, bleeding cool, brian k vaughan, cable, comic books, Comics, diane lane, drama, fx, hero brown, imogen poots, Juliana Canfield, Lashana Lynch, Marin Ireland, pia guerra, senator brown, series, streaming, television, thriller, timothy hutton, tv, y, y the last man, yorick, Yorick Brown
---
American Crime's Timothy Hutton Joins FX's 'Y: The Last Man' Series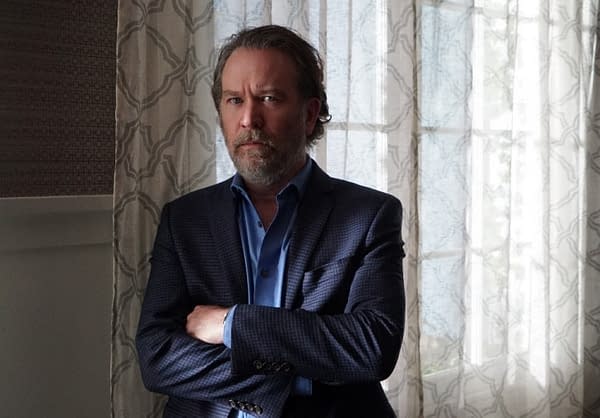 The post-apocalyptic world of FX's adaptation of Y: The Last Man will get to play "Hail to the Chief," with actor Timothy Hutton (American Crime, The Haunting Of Hill House) set to play the President of the United States in the pilot. Based on Brian K. Vaughan and Pia Guerra's post-apocalyptic science fiction comic book series from DC Comics' Vertigo imprint, FX's Y (the pilot's official title) also stars Diane Lane (Justice League), Barry Keoghan (Dunkirk), Imogen Poots (Green Room) Lashana Lynch (Captain Marvel), Juliana Canfield (Succession), and Marin Ireland (Sneaky Pete).
Michael Green (American Gods) and Luke Cage's Aida Mashaka Croal serve as co-showrunners and executive produce alongside Vaughn, Color Force's Nina Jacobson and Brad Simpson; and Melina Matsoukas (Insecure, Master of None), who also directs the pilot for FX Productions.
The Academy Award-winning actor can also be seen in Amazon's Jack Ryan; and will next appear in Netflix's The Haunting Of Hill House, and ABC's How To Get Away With Murder. Hutton is also set to star opposite Steve Carell in the Plan B feature Beautiful Boy.

Y traverses a post-apocalyptic world in which a cataclysmic event has decimated every male mammal save for one lone human. The new world order of women will explore gender, race, class and survival; and here's a look at the character breakdowns for the announced cast: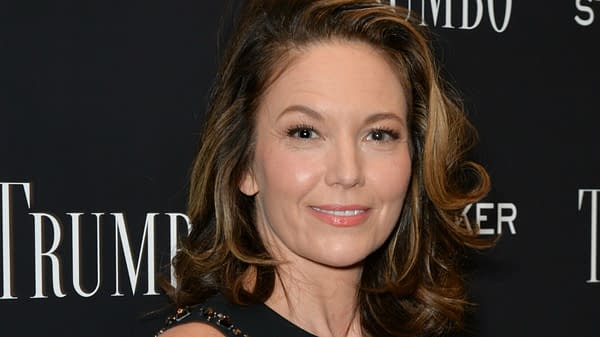 ● Lane's Senator Jennifer Brown is a first-term Junior Senator who's already made a name for herself in political circles for her willingness to put personal ideals above politics. She is also the mother of Yorick and Hero Brown.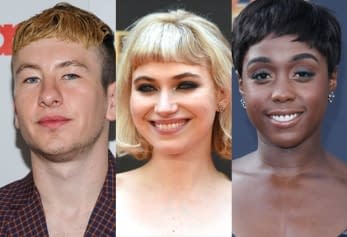 ● Keoghan' Yorick Brown is a young man who uses humor to deflect from his problems – and who may be the lone male survivor of a worldwide plague.
● Poots's Hero Brown is a tough and confident EMT who nurses a deep emotional trauma that often leads her to cross personal and professional lines.
● Lynch's Agent 355 is a Secret Service agent who performs the duties of her job with the utmost professionalism – even under the most unexpected set of circumstances.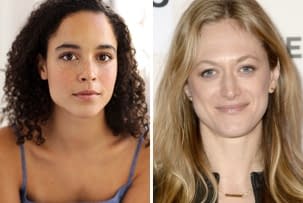 ● Canfield's Beth is a Brooklyn-based knife maker who grew up on a farm and went to New York to experience the big city. She finds something endearing about the hapless Yorick; and when they're together, there's the undeniable spark of two kids in love.
● Ireland's Nora is the President's senior assistant and right hand – balancing a family life with a job navigating the corridors of power

Published in 2002, the series would span 60 issues and earn three Eisner Awards and the first Hugo Award for Best Graphic Story. Here's a look at the Vaughn/Guerra comic book series: Y: THE LAST MAN, winner of three Eisner Awards and one of the most critically acclaimed, best-selling comic books series of the last decade, is that rare example of a page-turner that is at once humorous, socially relevant and endlessly surprising.

Written by Brian K. Vaughan (LOST, PRIDE OF BAGHDAD, EX MACHINA) and with art by Pia Guerra, this is the saga of Yorick Brown—the only human survivor of a planet-wide plague that instantly kills every mammal possessing a Y chromosome. Accompanied by a mysterious government agent, a brilliant young geneticist and his pet monkey, Ampersand, Yorick travels the world in search of his lost love and the answer to why he's the last man on earth.
New Line secured the rights to bring Y: The Last Man to the big screen more than a decade ago, and as recently as 2013, Dan Trachtenberg (10 Cloverfield Lane) was attached to direct the film before the project fell apart. FX began developing a series adaptation two years ago, after New Line lost the rights.
---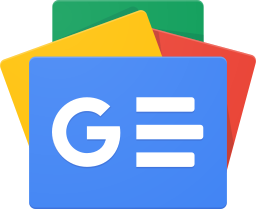 Stay up-to-date and support the site by following Bleeding Cool on Google News today!