Young Terrorists Is Actually The Avengers Of The Black Mask Universe – Here Are Some Clues…
There's been a lot of chatter about people (especially collectors/speculators) hearing that Young Terrorists is related to other Black Mask books, but nobody seems to have quite connected the dots yet.
Cesar's origin book Liberator hits Comixology today. But Cesar isn't the only connection to other books, there are three in Young Terrorists #1 (if you include variant covers) and more to come.
Here's a little evidence of what's coming… including that name.
Young Terrorists #1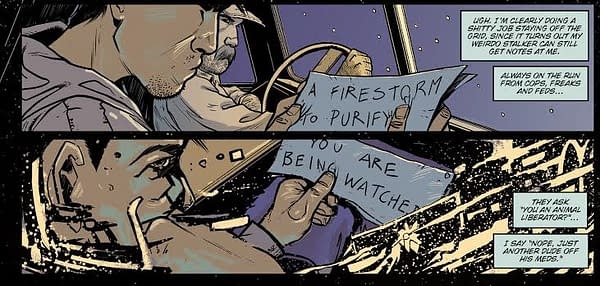 Liberator #2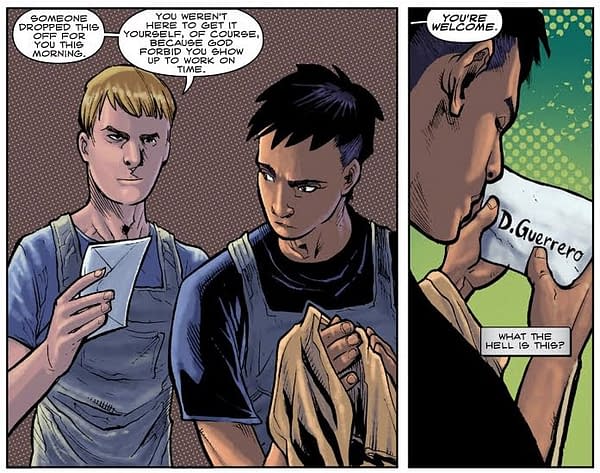 Young Terrorists #1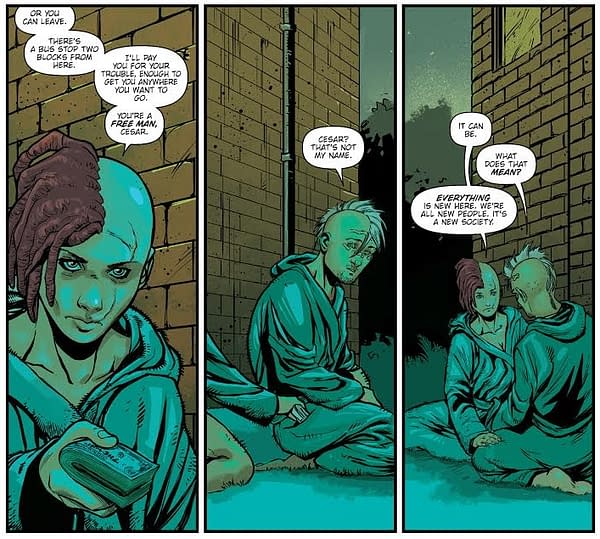 Liberator #2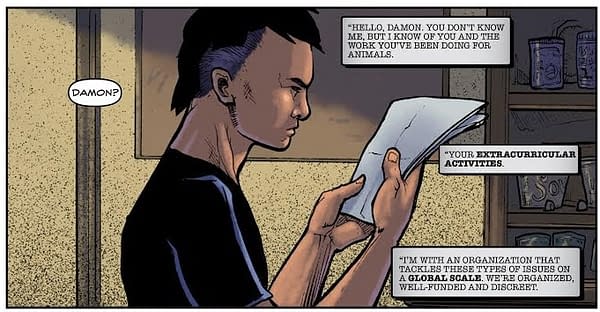 Young Terrorists #1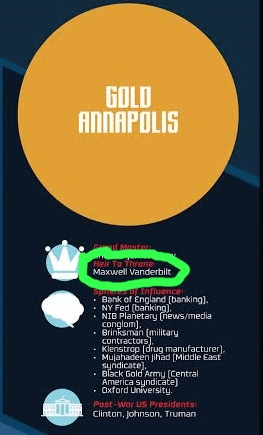 Ballistic #4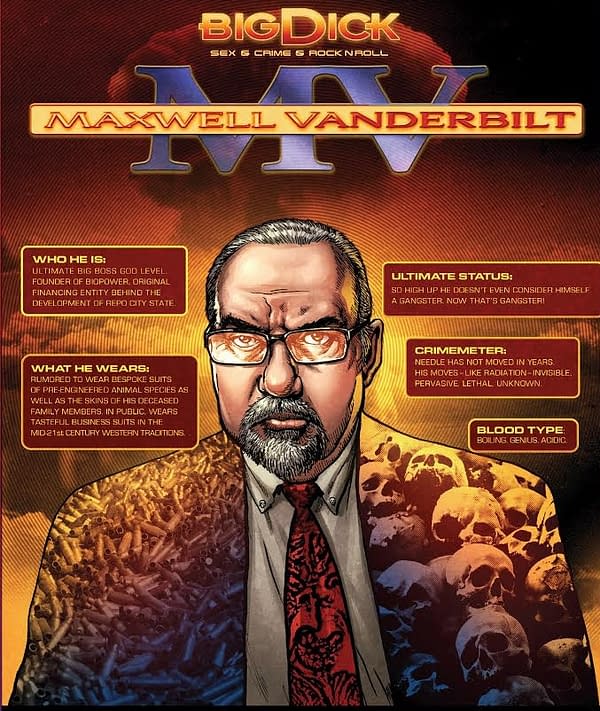 Young Terrorists #1 Godkiller #7

Basically, Young Terrorists is the Avengers of the Black Mask universe. They are characters seen elsewhere. And now joining together…