REmake/REmodel: Judge Dredd – Guest Starring Al Ewing
Si Spurrier's instructions:
"Dredd is an American law enforcement officer in Mega City One: a violent city of the future where uniformed Judges combine the powers of police, judge, jury and executioner. Dredd and his fellow Judges are empowered to arrest, sentence and even execute criminals on the spot. He was created by writer John Wagner and artist Carlos Ezquerra.

"Your mission is simple: You're designing a character capable of upholding the law in a city-sized lunatic asylum. He or she is going to be wading in violence 24/7. He or she needs to be mobile, armed, flexible. He or she needs to represent the judicial system which created them, with whatever symbols seem most appropriate. In a world of frothing pants-on-head crazystomm, He or she is the law.

"And, folks: WE CANNOT SEE HIS/HER FULL FACE. Trying to de-helmet Dredd is a bannable offence, in this Spurrier's opinion.

"Hit it, creeps."
—
!Calibre of entries this week has been amazingly high. I'm lucky therefore that I didn't have to pick 8 favourites for myself. Instead I invited Mr Al Ewing – longterm Dreddist and widely-accepted as the heir apparent to John Wagner's "main Dredd writer" crown – to do it for me. His choices are:
@Matt Timson — @DBed —

@NeilCameron — @Amalgamated Biscuit — @Megatron J Boyson — @Si Gurr — @Gnilleps — @Lordofthejungle —

Al's picks aren't quite the same as my own, which just goes to show how high the overall quality is getting It's totally worth checking out the full thread to see the rest:
Remake/Remodel is taking a break for the Holiday Season. We'll be back in a week or two!
---
---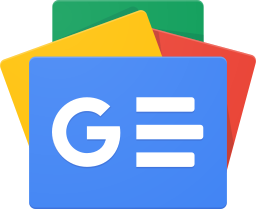 Stay up-to-date and support the site by following Bleeding Cool on Google News today!