Remake/Remodel: Little Nemo In Slumberland
Si Spurrier's instructions: LITTLE NEMO
Little Nemo was quite simply one of the Best Things Ever. Quite apart from being an early explorer of the narrative medium, the amount of sheer invention, humour and creepiness pumped into it by Winsor McCay means it's still a rollicking read today. And it's fucking beautiful to look at. The bar, my friends, is High.

"Little Nemo is the main fictional character in a series of weekly comic strips by Winsor McCay that appeared from October 15, 1905 – April 23, 1911 and April 30, 1911 – July 26, 1914.

The strip related the dreams of a little boy: Nemo (meaning "nobody" in Latin), the hero. The last panel in each strip was always one of Nemo waking up, usually in or near his bed."

Usual rule applies: we're RECONTEXTUALISING. The hows and the whys are up to you – maybe this is a contemporary version of Nemo, maybe it's the original at the end of his life, maybe it's something completely different and weird – but we want modernity, we want novelty, and we want cleverness. On a personal note: Little Nemo is a work of beauty and inspiration which has changed the way that a lot of people in this industry – myself included – regard the tone and nature of narrative comics. I'm not going to stop you being as creepy and weird and nasty as you like, but – please – do so in the knowledge that the source material is as important as it is wondrous. Change it, evolve it, reclaim it… but don't disrespect it.
NB: It was almost impossible to choose favourites this challenge – so many entries of such a high quality. It's very worth checking out the COMPLETE THREAD.
@Matt Timson @Axel Medellin
@Paul Sizer — @DBed
@Mothbot
@Struthersneil And the NEW CHALLENGE is already up and running. Six-Gun Gorilla! That's an hour of fun right there for any budding artists under the sun.
---
---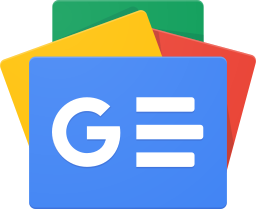 Stay up-to-date and support the site by following Bleeding Cool on Google News today!