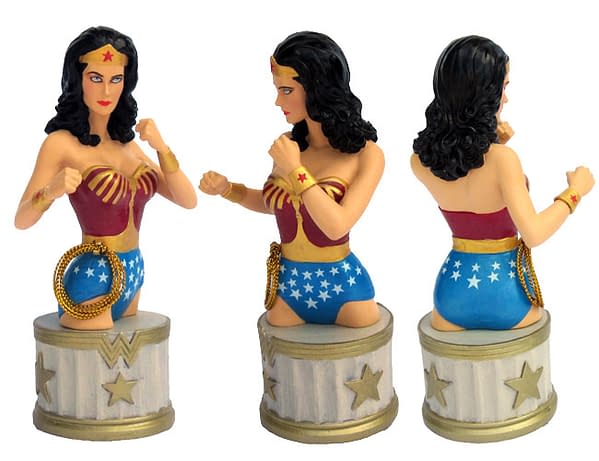 This Tuesday, Central City Comix of British Columbia was robbed of a number of statues and comics. If you know anyone selling the items listed below, please get in touch with the store
The following items are among those stolen from the store:
Lynda Carter as Wonder Woman Bust #423/3000
Battlestar Galactica: Little Frakkin Toaster Centurion
1966 Batmobile Replica #574/1300
Dr. Horrible maquette
Superman by Frank Miller Statue
Superman by Jim Lee
Green Lantern Set

John Stewart/Guy Gardner #656/1500
Kyle Rayner/Manhunter #323/1500
Hal Jordan/Guardians #524/1500

Arkham City Harley Quinn Statue
Green Lantern Animated Wall Plaque: Jon Stewart
DC Cover Girls: Batgirl #2870/6000
Batman Black & White: MAD by Sergio Aragones
Batman Black & White: Catwoman by Steve Rude #83/4000
Batman Black & White by Ethan van Sciver #2223/3300
Game of Thrones: Daenerys Bust #99/2000
Green Lantern JLA Cover to Cover Statue #1529/2100
Jingle Belle Statue
Star Wars: Figrin D'an Mini Bust #247/1650
Marvel Icons: Thor Bust #793/2000
Gremlin movie replica 3' figure
Walking Dead: Rick Grimes TV Series 2 action figure
Lot of current variant cover comics
Enjoyed this article? Share it!