Retailer Exclusive Swag from the Diamond Summit – from Power Rangers to Xerxes to Rick and Morty
Here's what one retailer picked up at the Diamond Retailer Summit yesterday in Chicago.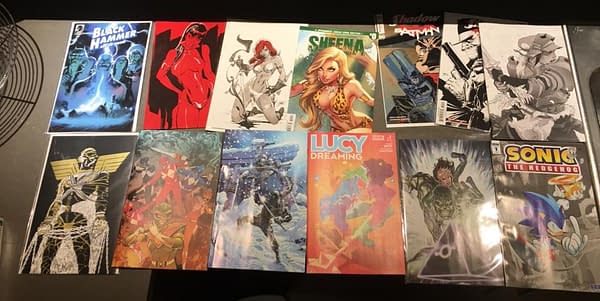 As well they might, we've seen what a few of them have sold for on eBay already.
Those that weren't on the swag shot are still fetching a pretty penny.
Brothers Dracul #1 N/A
Batman/The Shadow N/A
Sheena N/A