Rick and Morty D&D Chapter 2 Comic Unveiled at D&D Live 2019
Today during D&D Live 2019, IDW Publishing and Oni Press unveiled the Rick and Morty vs. Dungeons & Dragons: Chapter II: Painscape comic series. Previously revealed a month ago through a tip-off, the next series will be written by Jim Zub and Sarah Stern, with art by Troy Little as they continue the adventure from the first four-part series that co-written by Patrick Rothfuss. Without giving away any spoilers to the previous adventure, the last series saw the Smith family make their way into the world of D&D. In this new adventure, the world of D&D comes to them on Earth in what will be a plane-shifting experience unlike any we've ever seen in either IP. The announcement came with new cover art, which pulls from a few different D&D references, most notably the recent release of Dungeon of the Mad Mage.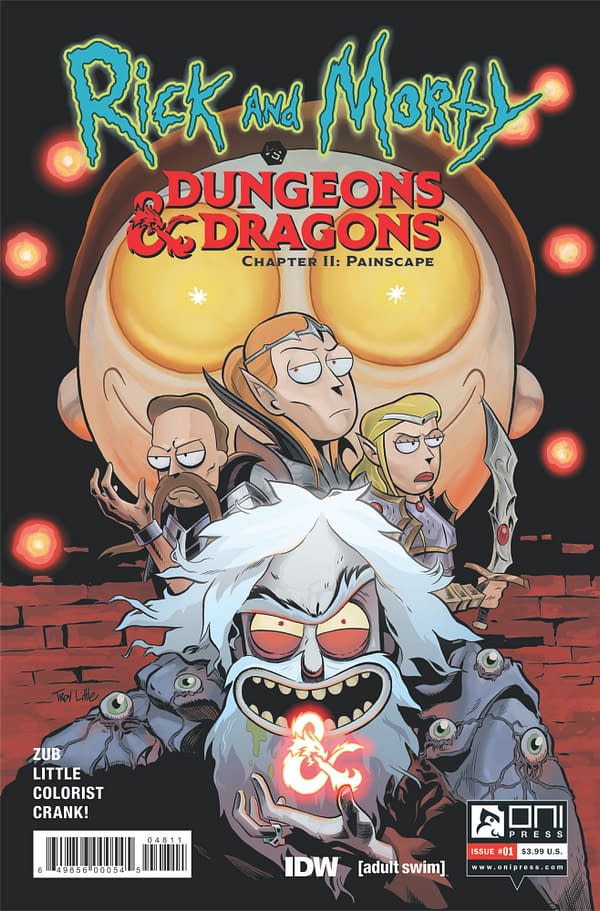 Like the previous series, Rick and Morty vs. Dungeons & Dragons: Chapter II: Painscape will be a four-part miniseries, with Issue #1 being released on September 18th, 2019. And much like that series, there will be several variant covers from you to choose from ranging from character sheet covers to Rick and Morty reimagining designs of classic D&D books and artwork.