Rick & Morty Go To Hell – and Rick And Morty Present: The Council Of Ricks From Oni Press April 2020 Solicitations
The ongoing series Rick And Morty will end with #60 in March, at the end of The Rickoning. But what happens then? It turns out Oni Press must have reupped because they are launching a new series. And just as Dave Sim gave us Cerebus Goes To Hell to follow Cerebus (or at least follow Following Cerebus), so we are getting Rick And Morty Go To Hell #1 in April from Ryan Ferrier and Constanza Oroza. And as well as that series, we also get Rick And Morty Presents: Council Of Ricks from Jake Goldman and Philip Murphy
RICK AND MORTY GO TO HELL #1 CVR A OROZA FEB201874
(W) Ryan Ferrier (A/CA) Constanza Oroza
Well, it finally happened. Rick and Morty are in Hell, and we don't mean the DMV. It's fire, brimstone, and torture for all eternity. Typical Rick, he sees a way out of this mess and drags Morty with him on a horrific adventure to speak to…the manager.
In Shops: Apr 29, 2020
SRP: $3.99
RICK AND MORTY GO TO HELL #1 CVR B SMITH RICK AND MORTY GO TO HELL #1 CVR C GOUX RICK AND MORTY PRESENTS COUNCIL OF RICKS #1 CVR A MURPHY FEB201877
(W) Jake Goldman (A/CA) Philip Murphy
A long time ago or, you know, whenever, just not right now…. Hired by the PRIME RICKMINISTER himself, RICK PRIME is on the hunt for who's been making COUNTERFEIT RICKS and selling to planets of rich idiots who could use a genius. But when he discovers that FIVE COUNTERFEIT RICKS have escaped into THE CITADEL, he'll have to assemble a team (a COUNCIL, if you will) to help him find the FAKE RICKS and get rid of them, preferably as violently as possible. But who is really behind these COUNTERFEIT RICKS and why?! And what does this have to do with the GAGGLE OF JERRYS that hides in the subsections of the CITADEL?!
In Shops: Apr 15, 2020
SRP: $4.99
RICK AND MORTY PRESENTS COUNCIL OF RICKS #1 CVR B SCOTT See what else Oni Press are planning for April and beyond.
ROGUE PLANET #1 CVR A MACDONALD FEB201872
(W) Cullen Bunn (A/CA) Andy MacDonald
Salvage vessel Cortes tracks the Lonely Orphan, a planet with no star system to call its own. Somewhere on this hostile rock is a payload fit for a king. To attain it, though, the crew of the Cortes must brave razor rock, poisonous vapors, treacherous footing, and… the most mind-numbing horrors imaginable. Something nightmarish is at work on Lonely Orphan. Something cruel. Something hungry.
In Shops: Apr 01, 2020
SRP: $3.99
ROGUE PLANET #1 CVR B STRAHM SPACE BATTLE LUNCHTIME CARD GAME FEB201879
(A) Natalie Riess
Features:
Collect and combine flavor cards to create the perfect prize-winning dish!
Impress the judges with your creativity!
Based on the delightful Oni Press Graphic novel by Natalie Riess!
Compete for glory with 2-5 space chefs ages 10+in 30 min or less!
Contents Summary:
40 Dish Cards
60 Flavor Cards
6 Judge Cards
5 Chef Cards
5 Spatula Tokens
1 First Player Token
5 Player Aid Cards
1 Rules Sheet
At a Glance
Number of Players: 2-5
For Ages: 10+
Playing Time: 30 min
Game Type:
In Shops: May 06, 2020
SRP: $25.00
HELL WAS FULL (MR) FEB201880
(W) Branson Reese (A) Branson Reese
A group of raccoons gnaw on God's severed head; a man brags to his friend about driving a Transformer out of its own funeral; a toaster revolts against its master. These are just some of the scenes in the pitch-black world of Hell Was Full, the popular webcomic that blends the bleak and the absurd into a delicious dadaist cocktail. Mainline pure Hell Was Full in this eye-scratchingly hilarious collection, complete with the infamous alt text and an illogical amount of brand new material.
In Shops: Jun 17, 2020
SRP: $24.99
ROLLED AND TOLD HC VOL 02 FEB201881
(W) M. K. Reed (A) Katie Green, Carolyn Nowak, Maia Kobabe (CA) Alane Grace
Rolled and Told Vol. 2 provides hours of pick-up-and-play campaigns designed both for players new to tabletop role playing and for those who have played for years. Every page is filled with beautiful illustrations, comics coinciding with adventures, and splash art from your favorite comic artists to inspire your players! Stop dueling gnomes in of "A Tale of Two Gnomes," go on a solo adventure with Vesska in "Forest of Delusion," and play the adventures "Ship of The Dead," "Reginald's Closet," and many more!
In Shops: TBD
SRP: $49.99
INVADER ZIM BEST OF WORLD DOMINATION TP FEB201882
(W) Jhonen Vasquez, Eric Trueheart (A) Fred Stresing (A/CA) Warren Wucinich
WORLD DOMINATION. That's the goal for ZIM, the Irken invader stationed on Earth. But even an Irken as talented, beloved, and humble as ZIM occasionally has trouble getting his plans off the ground. It's those stupid humans. And especially the stupidest human of all, Dib.
Explore four hysterical stories of ZIM's greatest plots to take over the world. Whether he's disguising himself as a hot new artiste, making double-crossing deals with pants aliens, or getting too distracted by TV to unleash his greatest and most terrifying creation, ZIM always has a plan. And it's definitely not his fault if it goes wrong.
In Shops: Jun 24, 2020
SRP: $9.99
LOST BEAST FOUND FRIEND HC FEB201883
(W) Josh Trujillo (A/CA) Nick Kennedy
Keelee is a brave, young girl who discovers a purple, fuzzy, funny beast! Together, the two must make their way across this fantastic land to return Beast to his home. This is a touching tale of friendship and fun that children will want to revisit again and again.
The children's book is the debut of painter Nick Kennedy and comics writer Josh Trujillo (Dodge City). Lost Beast, Found Friend transports readers to a lush, tropical world, and Kennedy's unique style gives Keelee and her new friend a vivid fantasy world to play in. This book will stick with readers of all ages long after story-time is over.
Lost Beast, Found Friend is a charming and vibrant adventure story for the explorer in all of us!
In Shops: Jun 10, 2020
SRP: $16.99
AGRETSUKO #3 CVR A HICKEY
FEB201884
(W) Brenda Hickey (A/CA) Brenda Hickey
The office is turned upside down when a loud, abrasive Canadian goose named Karen from the International Division spends a week in Japan. Retsuko is purely curious about her until boss Ton decides to put her in charge of dealing with the difficult visitor!
In Shops: Apr 08, 2020
SRP: $3.99
AGRETSUKO #3 CVR B MCGINTY
DRYAD #2 CVR A OLEKSAK FEB201886
(W) Kurtis J. Wiebe (A) Justin Osterling (CA) Tomas Oleksak
Rana and Griffon dread that they've released an ancient evil from the temple, but Morgan and Yale battle fear with logic and reason. Amid all the chaos, one thing is clear. The town of Frostbrook has been set ablaze with demons roaming the streets in search of one target — Yale Glass.
In Shops: Apr 15, 2020
SRP: $3.99
BACKTRACK #3 (MR) FEB201887
(W) Brian Joines (A) Jake Elphick (CA) Marco D'Alfonso
Alyson and company turn up high and dry in an uncharted forest in China. But this leg of the competition comes with an unwelcome twist, and our drivers find themselves in a literal race against time when a mysterious clock begins ticking down. The question is, what happens when it hits zero?
In Shops: Apr 15, 2020
SRP: $3.99
KAIJUMAX DELUXE EDITION HC VOL 02 FEB201888
(W) Zander Cannon (A/CA) Zander Cannon
Collecting the complete seasons 3 and 4 in oversized full-color glory, this is the second mighty tome of the most epic, pitch-black, candy-colored-and critically acclaimed-kaiju prison comic in the galaxy. See why Doomrocket named Kaijumax one of the Best Comics Of The Decade!
In Shops: Jun 03, 2020
SRP: $59.99
CATALYST PRIME SEVEN DAYS #7 (OF 7) CVR A SEJIC
FEB201889
(W) Gail Simone (A) Jos? Luis, Jonas Trindade (CA) Stjepan Sejic
DAY SEVEN: The final day is here and it all comes to a head in New Orleans. The remaining heroes: Kino, Summit, Accell, and Moonrise make their final stand against the Obsidian Titan with help from villains and allies alike. While the teen heroes: Cosmosis, Amina, Quincredible, and a new heroine go after the source: Khrelan himself. With the clock ticking, it's a rush to save humanity, but even if the alien threat is defeated, what, exactly, will be left of humanity?
In Shops: Apr 15, 2020
SRP: $3.99
CATALYST PRIME SEVEN DAYS #7 (OF 7) CVR B WITTER CATALYST PRIME SEVEN DAYS #7 (OF 7) CVR C SEJIC CONNECTING ---
---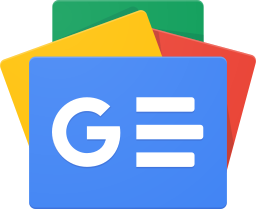 Stay up-to-date and support the site by following Bleeding Cool on Google News today!