Robert De Niro's Taxi Driver Picks Up Rorschach In Before Watchmen
The comparison between Robert De Niro's Taxi Driver character Travis Bickle and Watchmen's Rorschach has been made a number of times.
Many of Rorschach's other views are similar to Bickle's: the idea that there is a politician who can clean "all of this" up (Bickle's Palantine equals Rorschach's President Truman), the idea that they can clean up part of the streets themselves, Bickle's saving a prostitute from the life is shadowed by Rorschach's inability to do so which is thereby shadowed by his obsession with Kitty Genovese, etc.

…

In II.25.1-4: Rorschach's dejected walk down 42nd St. mirrors Travis' own stroll through a similar red light district in Taxi Driver. These panels strongly echo this scene and even the famous movie poster where De Niro's posture and the background scenery eerily resemble these panels.
The Watchmen film created a New York straight from it.
"Zack and I talked about the best representation of the reality level of the film and decided to use Taxi Driver as the core reference," McDowell said. "It's the exact right period. Martin Scorsese obviously was very selective with these controlled compositions, so the film represented a very good blend of control and reality.

"We took frames from Taxi Driver, then painted them with the Watchmen colors so the end result is both period-correct, pop-culturally referential and graphic-novel layered. One of the bars on the street came directly from Taxi Driver."
In Before Watchmen: Rorschach #3, in nineteen seventies Manhattan, they get to meet. And seem to rather approve of each other. Does Travis Bickle actually exist as a real character in Watchmen? Or did Robert De Niro not become an actor and became a taxi driver instead? Either way, it's all Doctor Manhattan's fault…
Although weirdly in one panel he looks a little more like Sylvester Stallone…
Comics courtesy of Orbital Comics, London.
---
---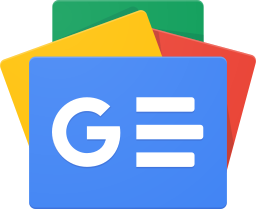 Stay up-to-date and support the site by following Bleeding Cool on Google News today!