Robert Kirkman Hates You – The Walking Dead #186 Major Spoilers
Issue number 186 has a certain frisson in comic book terms. It was the first appearance of Wolverine in The Incredible Hulk. It's also the issue of Cerebus that turned the tide for many as Dave Sim let his most batshit craziness out, expressing his theories about men and women. But mostly women.
So when picking up The Walking Dead #186, you may want to be prepared for what comes next. We have seen the showdown between Rick Grimes' group and the Commonwealth, with the debate over what matters more, economic prosperity and security or a sense of fairness and justice in the society you live in. At its heart, its capitalism and communism with much of the economics stripped out. With Dwight pushing for revolution, Michonne pushing for cooperation and Rick Grimes in the middle.
And it ends in a standoff.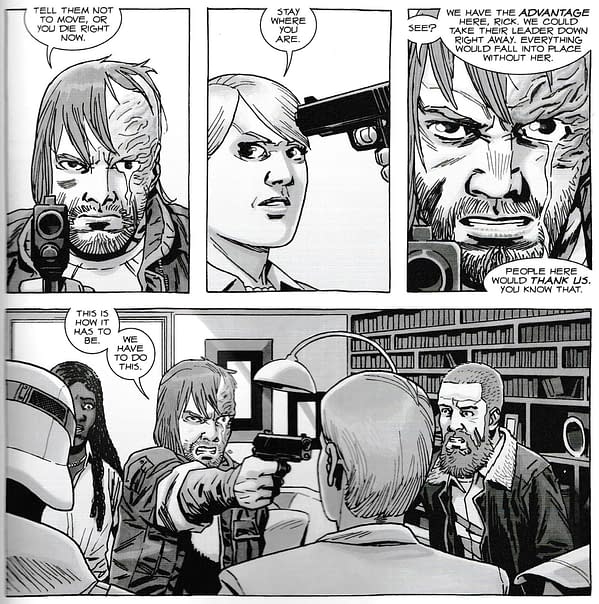 And someone dies.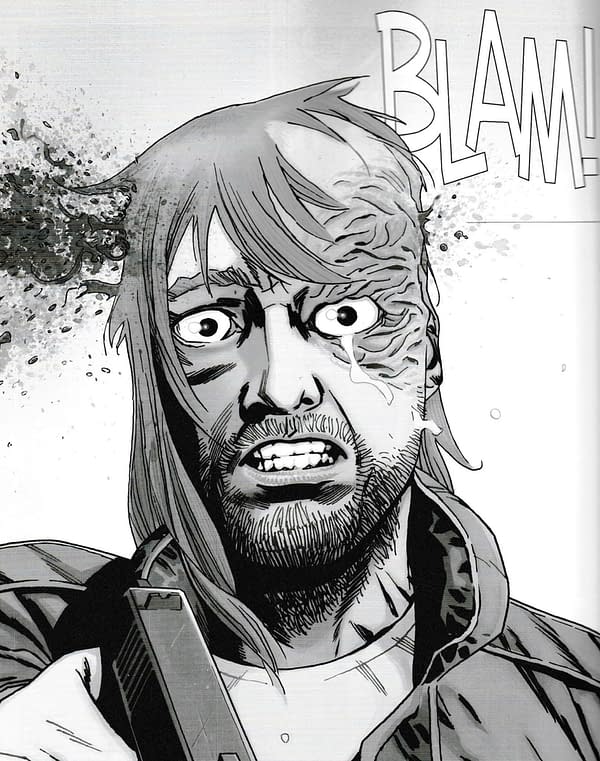 But maybe not who you were expecting.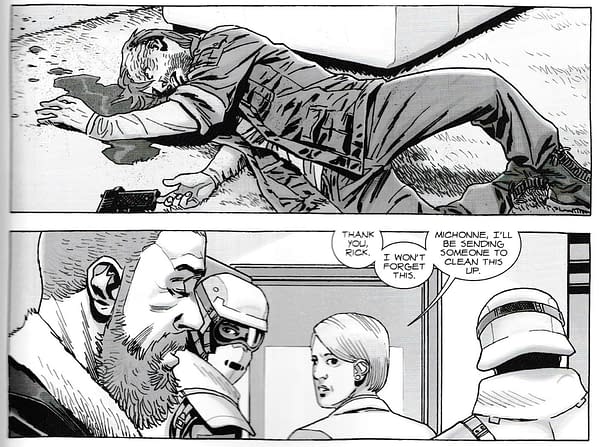 And maybe not at the hands of whom you were expecting. The Walking Dead #186, the death of Dwight, assassinated in cold blood by Rick Grimes in an attempt to keep the peace, preserve the status quo and the patriarchal system (even if, you know, a woman is in charge) and now having to deal with this.
It's going to be a tough sell, especially seeing how the people of the Commonwealth reacted to Dwight being roughed up by the state police. Rick Grimes needed this like a hole in his head. Like Carl has. And now, Dwight… going the same way as Dwight killed Abraham a few years ago…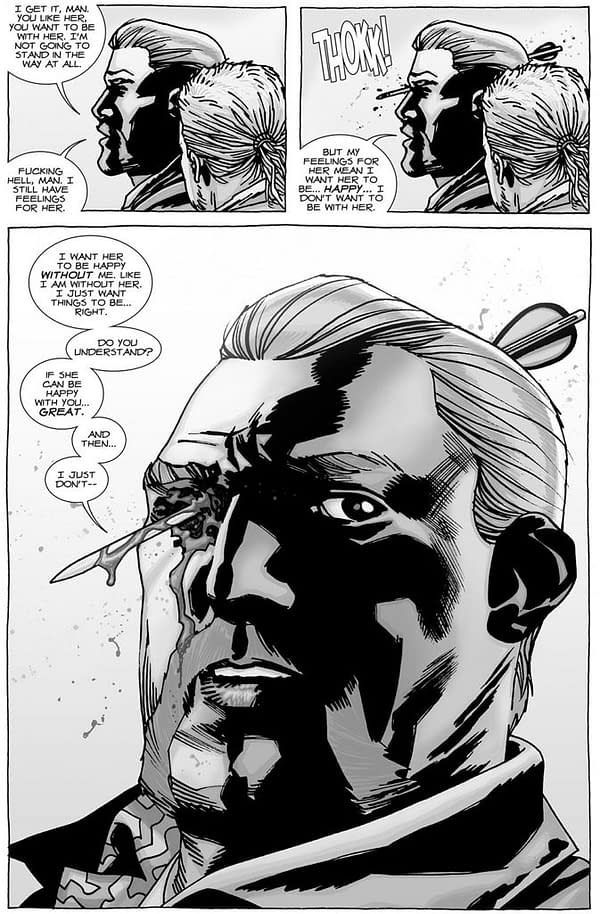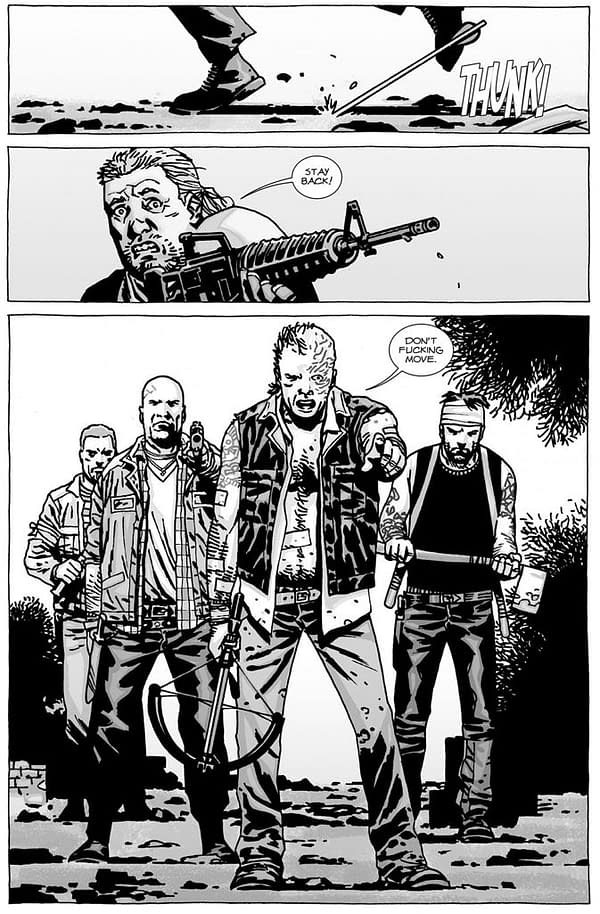 Robert Kirkman hates you all, he really does. He gets off to your tears. And then does it all over again.
So Rick Grimes – collaborator, pragmatist, or cold-hearted murderer?
WALKING DEAD #186
(W) Robert Kirkman (A) Stefano Gaudiano, Cliff Rathburn (CA) Dave Stewart (A/CA) Charlie Adlard
The powder keg: once it goes off, it can't be contained.In Shops: Dec 05, 2018
SRP: $3.99