Run For The Shadows By JM DeMatteis, Matt Pizzolo And Josh Hood Joins Black Mask's Class Of 2016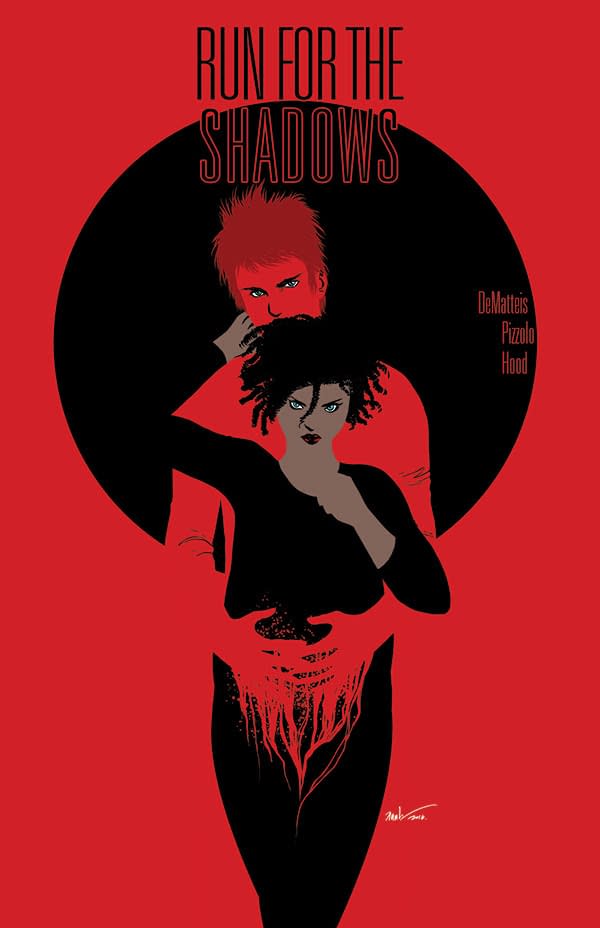 It's not just the newest talent behind Black Mask titles. Run Of The Shadows is co-written by the veteran writer JM DeMatteis, being the likes of Moonshadow and the eighties Justice League relaunch.
Run For The Shadows is by JM DeMatteis, Matt Pizzolo and Josh Hood with covers from Amancay Nahuelpan.
Julie was a good girl from an elite family with her whole life ahead of her, until she got mixed up with bad boy Winston. After a decade of hard drugs and harder living, Julie is finally pulling her life back together. In rehab, she undergoes intensive therapy that unearths a deeply repressed trauma: her memory from being 16 and giving up her and Winston's baby for adoption. She realizes it's a lie. An implanted memory. There was something else that took the baby. Something evil. Julie tracks down Winston and forces him to tell her what truly happened, a horrifying revelation that will lead them both on a journey into darkness.

A lyrical and fantastical tale of rebellion, redemption, and hellfire, but, most of all, a story of family.

From legendary writer J.M. DeMatteis, co-written by Matt Pizzolo fresh off his smash hit Young Terrorists and illustrated by Josh Hood still on fire from We Can Never Go Home.