Savage Tales: Vampirella #1 Review – Dumb, Bloody, B-Movie Fun
[rwp-review-recap id="0"]
Vampirella finds herself in a strange land with no memory of how she arrived there. Worse yet, a band of barbarian warriors have arrived to give her a not-so-warm welcome. She fights them off and learns of the powerful sorcerer whom controls the barbarians. She sets her sight on the sorcerer's kingdom and the violent magic-wielder himself.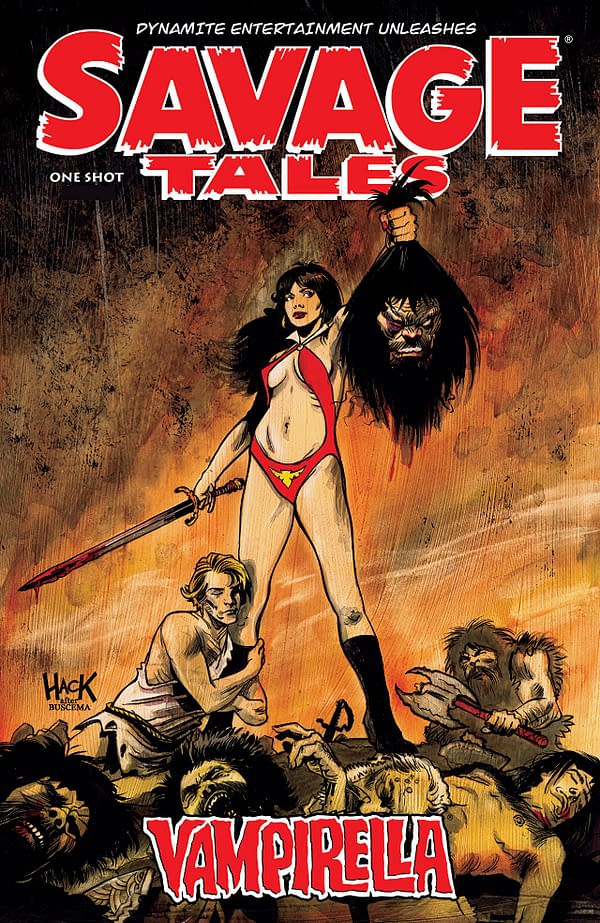 Savage Tales: Vampirella doesn't have the most inspired or meaningful plot in the world. In fact, Vampirella herself makes the occasional remark on the conventions of this kind of story.
Thankfully, Vampirella is an entertaining and charismatic lead character. She has a hint of moral ambiguity to her, but she generally means well. That said, she intends to live and is ruthless to any who would prevent that. Plus, she cracks jokes and can show kindness to others.
The ending to her tale in this comic is the shot of originality that bestows upon the comic some much-needed originality. I won't spoil it, but it makes Vampirella out to be even more of a badass.
Valaka is reprinted at the end of this comic. It's far less interesting, and its dialogue is painfully cliched. I think it has some connection to the main story, but I'm not familiar enough with the Savage Tales series to say for sure.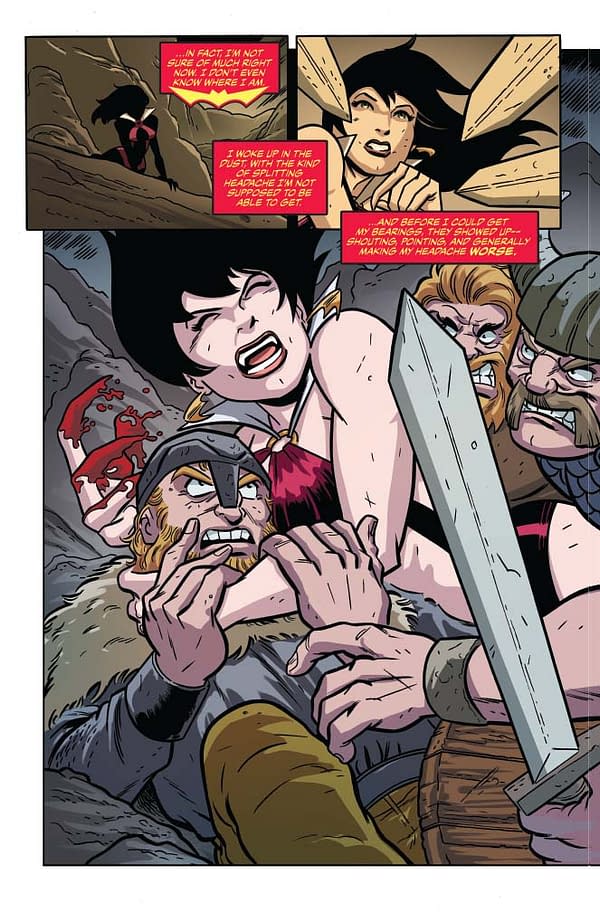 The art in the main story is split across Anthony Marques, J. Bone, Fernando Ruiz, and Daniel HDR. The art from before Vampirella arrives in the city looks far better, as it has an appealing Bruce Timm-esque vibe to it. That's not to say the remainder of the art is bad, as it too has an appealing cartoonish quality to it that takes advantage of the B-Movie spirit of Vampirella to provide plenty of gore and violence. Mohan's color art is vibrant and popping to boot, adding to the already-great art.
Valaka's art, by Lui Antonio and Inlight Studio looks quite solid too, even if it does somehow manage to outdo Vampirella in the T&A factor.
Savage Tales: Vampirella is a fun and dumb gorefest set in a fantasy setting that stands out for its entertaining protagonist and her wicked sense of humor. It would probably be better if it kicked the Valaka portion out and lowered the price a dollar, but the comic is still recommendable as is. Check it out.
[rwp-review-ratings id="0"]
[rwp-review-form id="0"]