Say It Ain't So! Ironheart Canceled in December along with Future Foundation? Invaders Too?
We previously knew — because Bleeding Cool reported it and Jeremy Whitley confirmed it and Rob Liefeld said he could have saved it — that Future Foundation would end with December's Future Foundation #5. Now we have the final solicitation for that series.
FUTURE FOUNDATION #5
JEREMY WHITLEY (W)
Alti Firmansyah (A)
Cover by CARLOS PACHECO
THE FINAL FRONTIER!
The Future Foundation once banded together to help the Fantastic Four rebuild the entire Multiverse. Now they may have brought about its collapse. As the team reels from last issue's death, the Maker is getting further out of reach. The team that promised to solve all the Multiverse's problems is inches away from watching everything die – again.
32 PGS./Rated T …$3.99
Another title which may be ending appears to be Ironheart, which is absent from Marvel's full December solicitations following November's Ironheart #12, which ends a story arc and promised things will never be the same.
IRONHEART #12
EVE L. EWING (W) • LUCIANO VECCHIO (A/C)
Ironheart's Wakanda adventure comes to a shocking conclusion. With allies Shuri, Silhouette and Okoye by her side, Riri Williams faces her biggest challenger yet: her own past. And things will never be the same.
32 PGS./Rated T …$3.99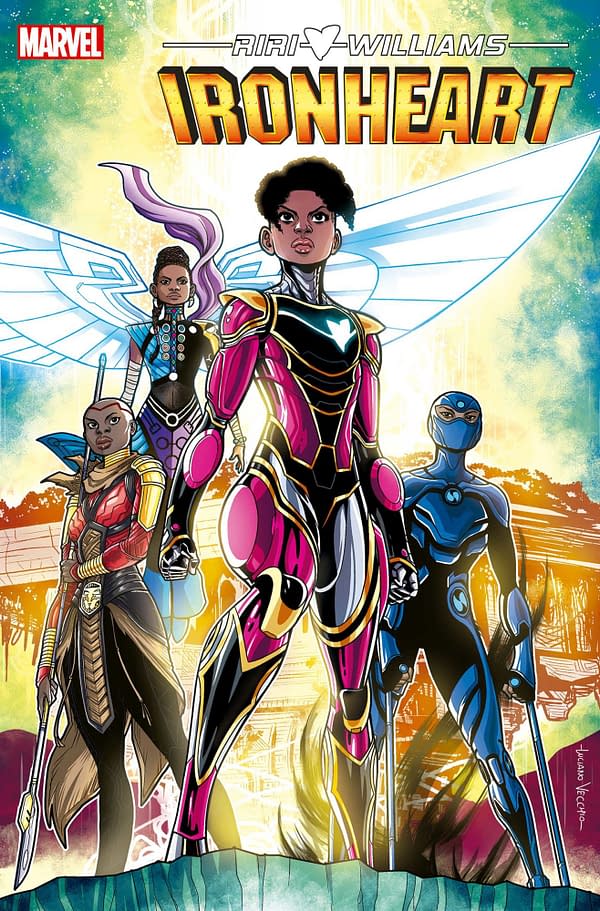 At this point, Marvel has canceled several of their Marvel Universe teen superhero books, barring Miles Morales Spider-Man and Magnificent Ms. Marvel. Champions, Shuri, Unstoppable Wasp, and now Ironheart will all have ended by the end of the year. Future Foundation too, as noted. Can we expect this whole age group of the Marvel Universe to get a relaunch of some kind in 2020? More importantly, will they hire Liefeld to do the variants, despite his recent issues with teenagers?
We reached out to Marvel for comment but haven't heard back.
Additionally, Invaders also hits #12 in December (one of Marvel's favorite numbers at which to end an "ongoing" series), as well as a solicit that could be interpreted as feeling a bit… final.
INVADERS #12
CHIP ZDARSKY (W)
CARLOS MAGNO & BUTCH GUICE (A)
Cover by BUTCH GUICE
It all ends here! Can NAMOR be redeemed as the world drowns? Or will THE SPEAR crush THE
INVADERS and remake the world in their image?
32 PGS./Rated T+ …$3.99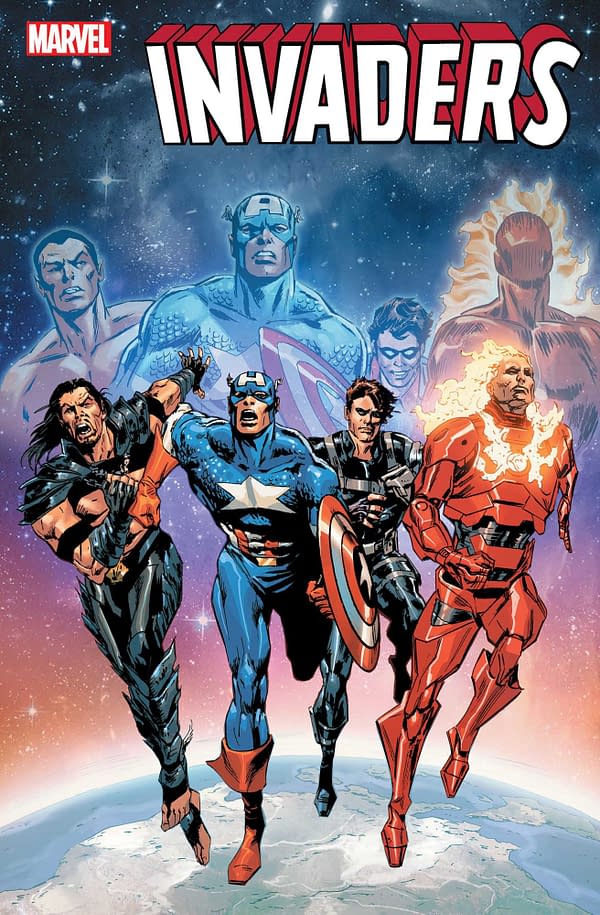 Marvel, of course, does not generally announce when a series ends. They just stop soliciting it. So we may not know for sure until January's solicits come out next month.
Post your eulogies in the comments.