SE NYC '15: Stay Tuned For Bitch Planet On The Big Screen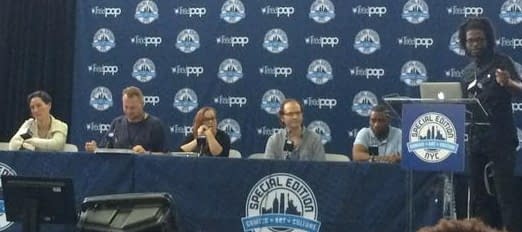 A few things learned from the first Image Comics panel at Special Edition NYC.
Brandon Graham on how 8House works as a shared fantasy universe with different authors.
Alex De Campi extolled the appeal of a comic, in No Mercy, of just watching teenagers die a lot.
Becky Cloonan told the audience that the first six issues of Southern Cross form a finite story, and then each new arc will switch to new characters and a new location, basically creating a series of original graphic novels.
As to a big screen adaptation of Bitch Planet? Valentine De Landro told the crowd "stay tuned". The prison, it seems, is getting really big… too big for the Universal TV deal? Who knows.