Because we love classic comics and we love when publishers make them available on digital subscription services, Bleeding Cool is always sure to let you know at the beginning of each month which comics Marvel has announced as coming to Marvel Unlimited. But in addition to those announced in press releases each month, Marvel often adds additional classic comics with no fanfare to the service on a weekly basis.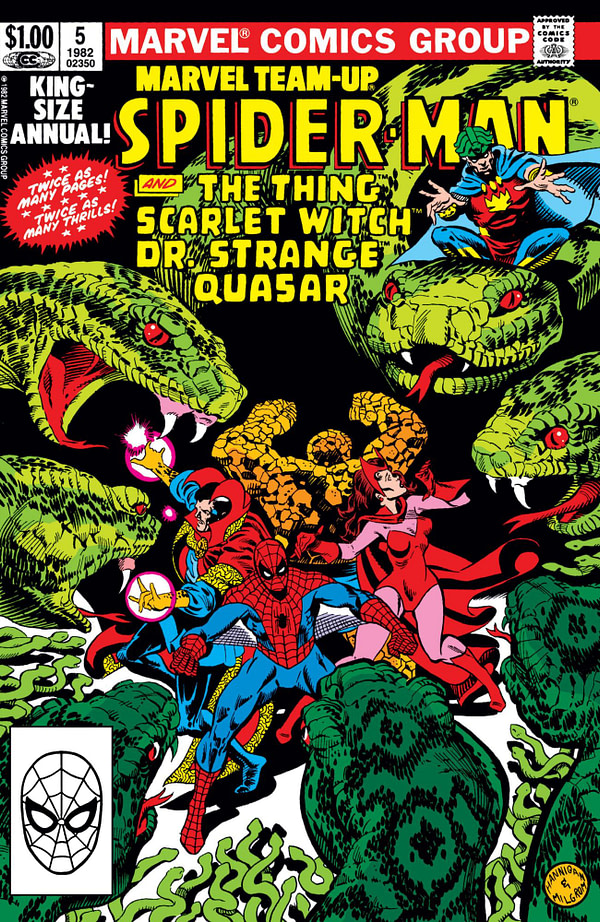 This week sees the addition of several issues of Marvel Team-Up. Specifically, Marvel has added Marvel Team-Up #53, featuring a story by Bill Mantlo, John Byrne, Frank Giacoia, Don Warfield, and Joe Rosen with a team-up between Spider-Man and the Hulk, and also featuring the X-Men, originally published in 1977. Also added are Marvel Team-Up #83-85, each written by Chris Claremont, with artists Sal Buscema and Steve Leialoha, colorist Ben Sean, and letterers Joe Rosen, Diana Albers, and Clem Robins. Those three issues feature Spider-Man, Nick Fury, Black Widow, Shang-Chi, and the Silver Samurai, and were first published in 1979.
Marvel Team-Up #101 features a team-up between Spider-Man and Nighthawk by J.M. DeMatteis, Jerry Bingham, Mike Esposito, Carl Gafford, and Diana Albers, published originally in 1981. The X-Men appear in that story too, and there's a backup Nighthawk story by Mike W. Barr, Steve Ditko, Bob Sharen, and Jean Simek as well. 1983's Marvel Team-Up #125 has also been added, with a main story by DeMatteis, Kerry Gammill, Mike Esposito, Bob Sharen, and Diana Albers in which Spider-Man teams up with Tigra, as well as a backup team-up between Doctor Strange and the Scarlet Witch by Jo Duffy, Kerry Gammill, Dan Green, Bob Sharen, and Joe Rosen. However, only the backup story is actually digitized for Marvel Unlimited here.
Here's where things get really interesting. Marvel has also added Marvel Team-Up Annual #5, featuring a story called Serpent Rising in which Spider-Man joins forces with the Scarlet Witch, Doctor Strange, the Thing, and Quasar, which centers around the Marvel artifact The Serpent Crown, which has played a role throughout the history of the Marvel Universe, and ties its history back to the days of Conan the Barbarian. With Conan recently joining the Marvel Universe in Avengers: No Road Home, could the crown, last prominently featured in a Secret Avengers storyline in 2012, come into play again? Mark Gruenwald, Jim Mooney, Bob Sharen, and Diana Albers are responsible for this 1982 tale.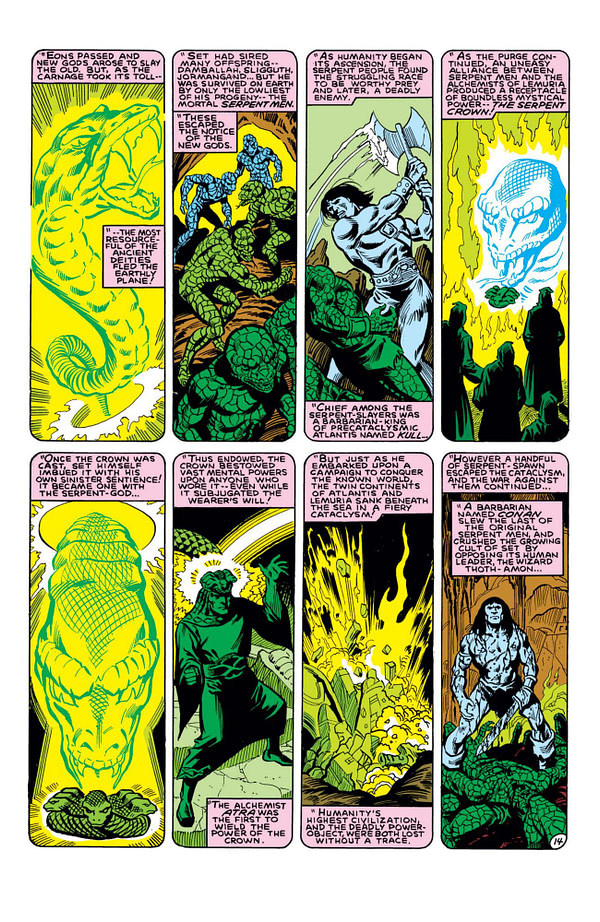 Finally, Marvel Team-Up Annual #6 is also now available on Marvel Unlimited, featuring a team-up between Spider-Man and Cloak and Dagger in which Cloak and Dagger are first introduced to the New Mutants, a storyline which would carry over into the New Mutants title. This 1983 story was written by Bill Mantlo with art by Ron Frenz and Kevin Dzuban, colors by Bob Sharen, and letters by Rick Parker.
All of the above comics are available to read on Marvel Unlimited now, so if you want to take a trip down memory lane and revisit some classic stories, particularly the two annuals which had an impact on Marvel history, sign up for a subscription here.