Shaman King Manga Will Be Completed in English for the First Time
Shaman King, the classic manga originally serialized in Shõnen Jump two decades ago, is getting new life at ComiXology Originals. The series was translated to English by Viz Media but, to the horror of longtime readers, was never completed. Publication on the original English-language translation of the series ceased at Volume 32, leaving three volumes from creator Hiroyuki Takei never before available to a huge portion of the audience. Now, after thirteen years out of publication in America, Kodansha USA Publishing has teamed up with ComiXology Originals to release the entire epic series in English on ComiXology's platform for digital comics.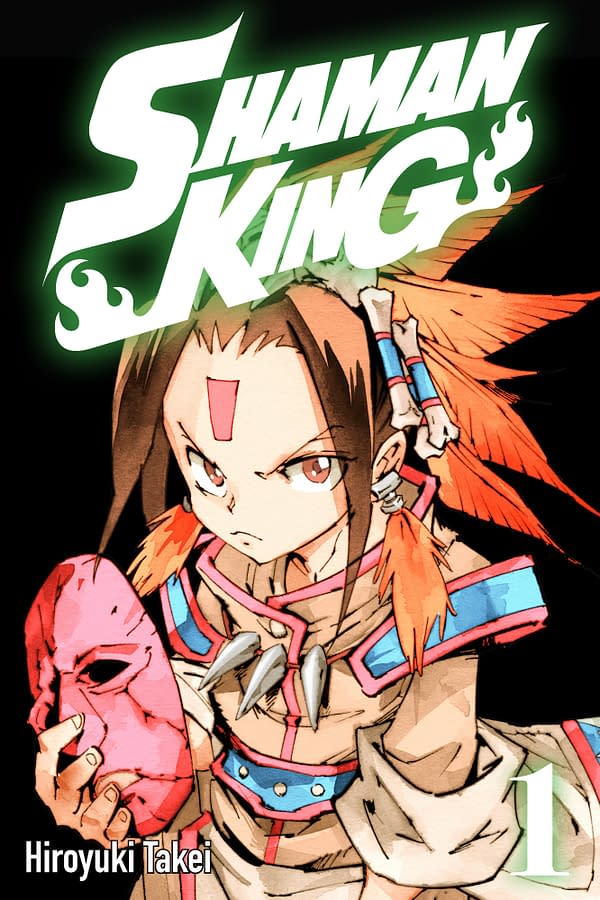 In their announcement for the long-awaited completion of the series, ComiXology Originals summarized the series for potential new readers:
In the world of Shaman King, shamans possess mysterious powers that allow them to commune with gods, spirits, and even the dead…and Manta Oyamada's about to learn all about them, because his class just welcomed a new transfer student: Yoh Asakura, a boy from way off in Izumo…and a shaman in training!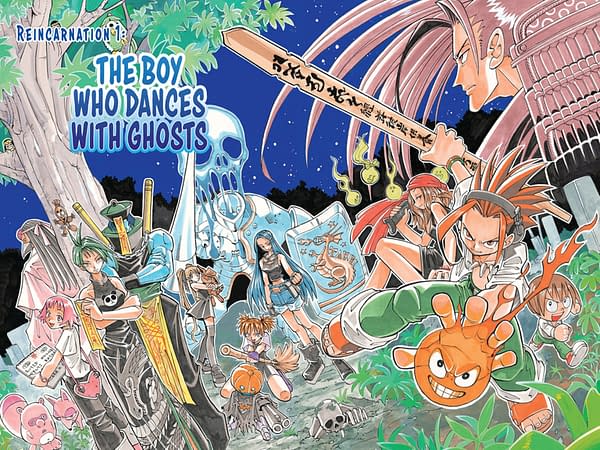 Creator Hiroyuki Takei himself chimed in with an emotional message about the series completion for English-language readers. The veteran manga creator said:
"It's been over 10 years since I've completed Shaman King. But finally –– at last –– I can deliver the true ending to the story to the fans in America. It's a message from my heart, and I think it's a particularly important one in this day and age. I hope that it'll reach the hearts of many comrades."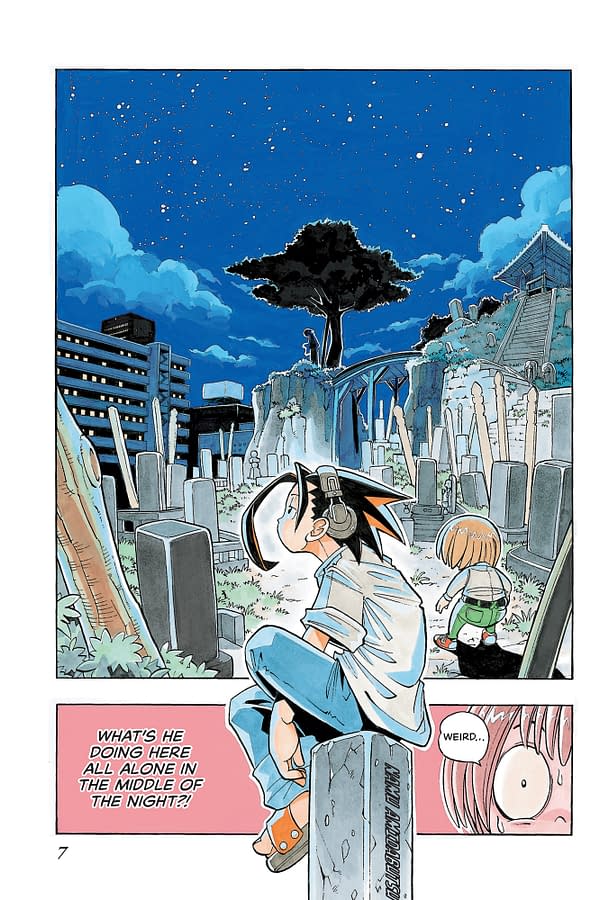 The classic manga will release in its entirety on ComiXology on Tuesday, July 28th. The 35-volume release follows a series of ComicCon@Home announcements from ComiXology Originals. Shaman King fans who are excited about more information can tune in to Kodansha USA Publishing's panel at Comic-Con@Home, which will air this at 2 PM pacific.
Shaman King has also led to several spinoff series, including Shaman King Zero, Flower, Red Crimson, and Super Star. ComiXology Originals have yet to announce if they will add these spinoff series to their already hefty order of 35 volumes. As for the current release, even fans who have read the original in Japanese will have something to look forward to, including new content added to the books, and brand new covers by creator Hiroyuki Takei.