She Could Fly #1 Review: A Wonderful and Painfully Honest Depiction of Mental Illness
[rwp-review-recap id="0"]
A woman has been seen flying over Chicago. She isn't in a plane, balloon, or any other vehicle. She is flying on her own and has been seen many times over the city. No one knows who she is, but Luna, a high school girl going into 10th grade, is obsessed with her. She wants to know who she is and how she flies. Luna also struggles with deep personal anxiety, obsessive compulsive disorder, and severe depression. She sees the worst way a thing can turn out, and she believes it will happen and will be all her fault.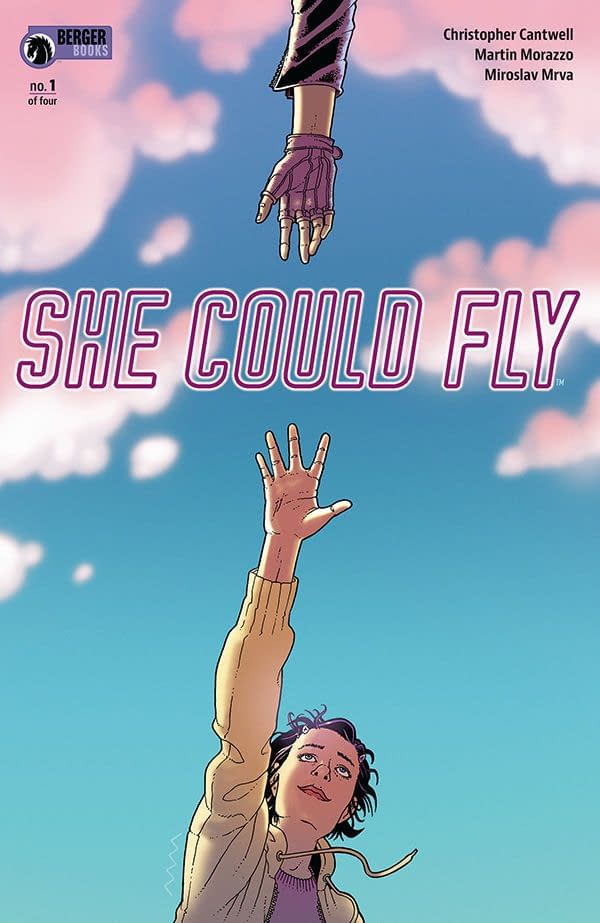 What sticks with me most from She Could Fly #1 is how accurate its depiction of depressive anxiety and OCD is. I'm going to have the pleasure of opening a little about my personal life here, but it rings true to my experiences with these afflictions.
Luna sees what the worst thing she could do in a situation is — not just saying the wrong thing or being rude — like actual violence and attacking those she loves, and these visions and thoughts haunt her. She has a deep hatred for herself, and she thinks she will hurt everyone she loves.
The Flying Woman is the only thing that gives her hope. She would be free if she could fly too, and she could be free of the horrible thoughts that plague her.
The Flying Woman being the centerpiece of the tale offers a compelling mystery to the center of this tale. There are other main figures, such as Luna's family, her school guidance counselor, and Earl the mechanic.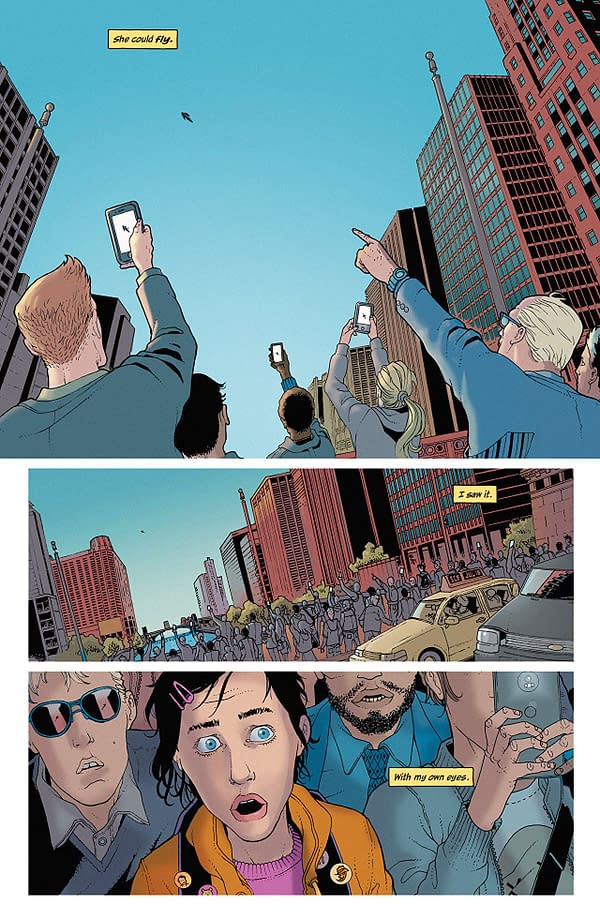 Martin Morazzo's artwork isn't flattering for any character in She Could Fly. It's a detailed and honest style that emphasizes the little quirks in people's faces that give them character and distinctness. It fits the tone and emotion of the book well. Miroslav Mrva is the color artist, and the palette within is cold and dim. It suits the book well too, and the overall art is quite good indeed.
She Could Fly #1 is a painfully honest depiction of mental illness, and, for me, it makes it very easy to connect to Luna and her struggle. For all the pain, it's also a story of hopes and mystery in the world, and it is a damn fine example of those things. This one earns a strong recommendation. Give it a read.
[rwp-review-ratings id="0"]
[rwp-review-form id="0"]