Sinners Beware… Marvel Comics Launches New Johnny Blaze: Ghost Rider Comic in October
Marvel Comics Presents #6 is blowing up over the appearance of a certain as-yet-unnamed daughter of Wolverine. But it's not the only strip getting attention. The Ghost Rider story by Ed Brisson, Juan Frigeri, Andre Mossa and Joe Caramagna looks at the current state of the Johnny Blaze Ghost Rider as King of Hell.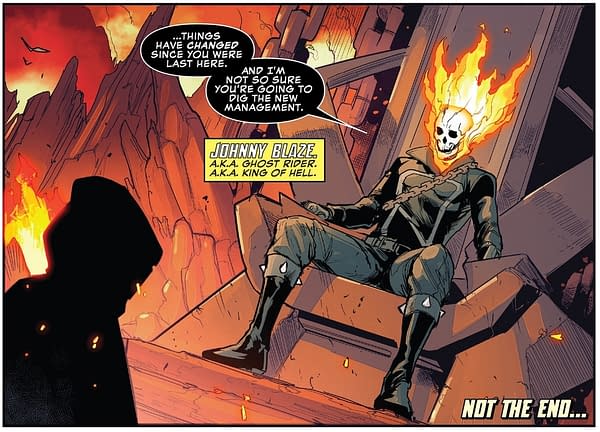 This all went down in Damnation: Johnny Blaze – Ghost Rider #1 by Christopher Sebela, Phil Noto and Travis Lanham a year ago…
This comic book is being republished, for free with a new title Ghost Rider: King Of Hell for Hallowe'en Comic Fest at the end of October,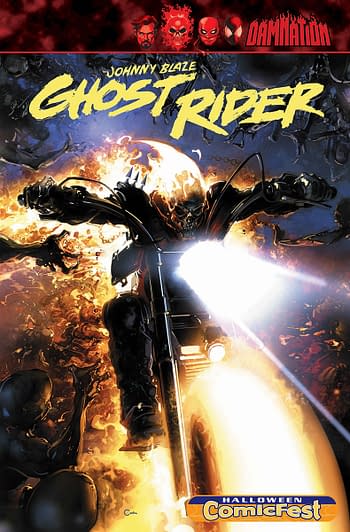 HCF 2019 GHOST RIDER KING OF HELL #1
(W) Christopher Sebela (A) Phil Noto
Johnny Blaze takes the fight to a different devil than he usually faces – Mephisto! But Mephisto will show Johnny his own brand of suffering – and give Johnny PLENTY of reasons for vengeance. Rating: Teen
Which suggests something is coming – as well as a planned Ghost Rider TV series for Hulu. And now we have this teaser…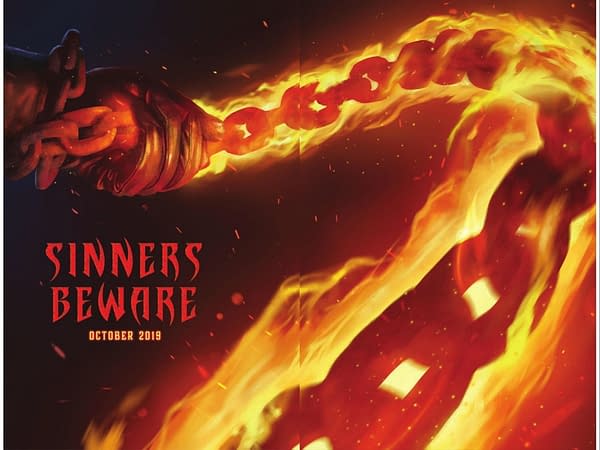 A new Ghost Rider: King Of Hell series for October? Looks like it… could it also be from Ed Brisson and Juan Frigeri?