Today, it's the wedding of Spider-Man and Black Cat in the Black Cat Wedding Annual #1 out today. No, obviously not, but given the Catwoman perspective on her failed wedding out today, it does seem an opportune moment for Marvel to stick their thumb on their noses and wave, from coast to coast.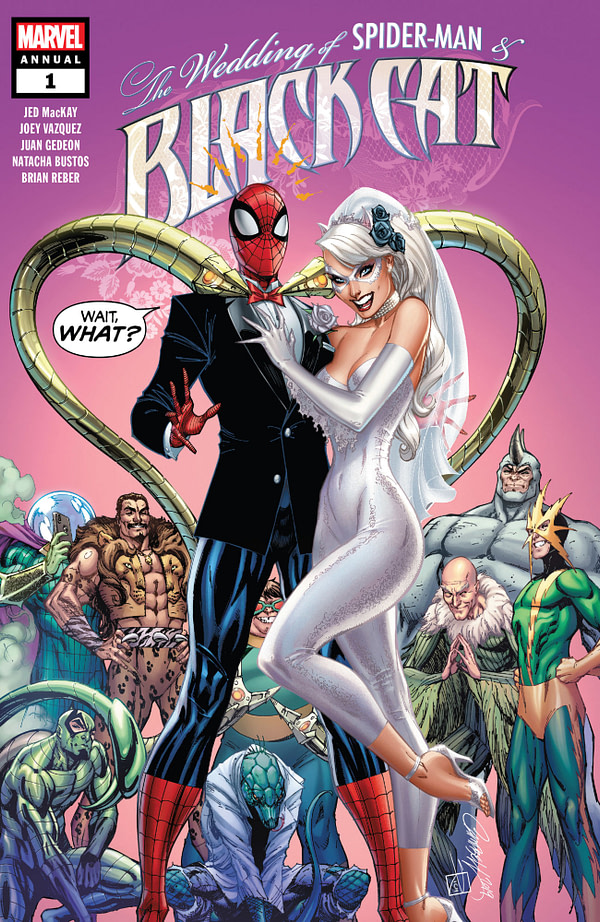 Of course it is completely a fakeout but one that 'fesses up, up front, and has Spider-Man and the Black Cat infiltrate a mafia – sorry, maggia wedding.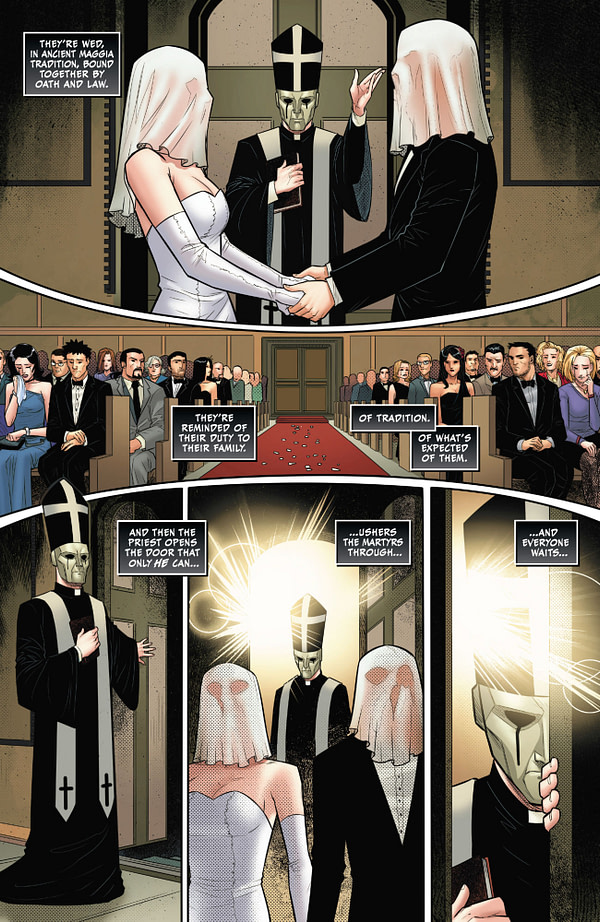 At which point, they take their costumes off and/.. what?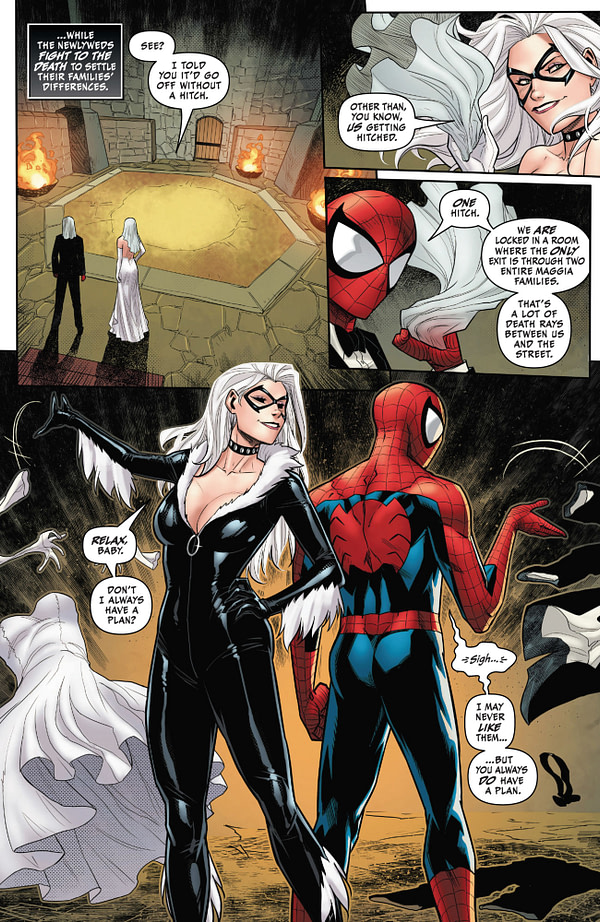 Okay so maybe Spide-Man suddenly slipped his red gloves on before taking his hood off. And maybe his mask was rolled up so you couldn't see it on his neck. But Felicia? How did she hide that costume, including that ruff, under such a skimpy wedding dress? And by flinging the wedding dress aside, it suddenly appears covering a number of the areas previously left bare? Was it all scrunched around her legs and somehow not making a squeaking sound when she walked?
I know, I know, this is a world in which the Hulk and the She-Hulk tear their own clothes in very specific patterns, but even so…
BLACK CAT ANNUAL #1
(W) Jed MacKay (A) Joey Vazquez, Natacha Bustos, Juan Gedeon (CA) J. Scott Campbell
• You are cordially invited to the wedding of Black Cat and Spider-Man!
•  In lieu of gifts, please turn off all your security systems, laser grids and counterweight giant stone traps.
•  All this AND a bonus story?!
Rated T In Shops: Nov 13, 2019 SRP: $4.99