Something is Rotten in the State of Krakoa in New Mutants #1 and X-Force #1 [Spoilers]
The new status quo of the X-Men universe established by Krakoa is one that has many fans praising the bold and tough reaction of mutants to decades of oppression, but the actions of the new mutant nation also give some cause for concern. In addition to inviting some of the X-Men's worst enemies to not only live on Krakoa but help govern it, there's been little said so far about why some characters who might tend to question Charles Xavier's new vision are going along with it without any resistance. There's Moira MacTaggert's insistence that no mutants with precognitive abilities can be allowed on the island, as well as the scene at the end of HoXPoX that saw Xavier and Magneto ignore Moira's warnings, believing they know better how to proceed with the future of the mutant struggle against humans and machines despite having just one life's worth of experience each compared to Moira's ten.
In New Mutants #1, in stores today by Jonathan Hickman, Ed Brisson, Rod Reis, and Travis Lanham, we see perhaps the clearest sign that all is not well, this time with Krakoa itself. Spoilers follow.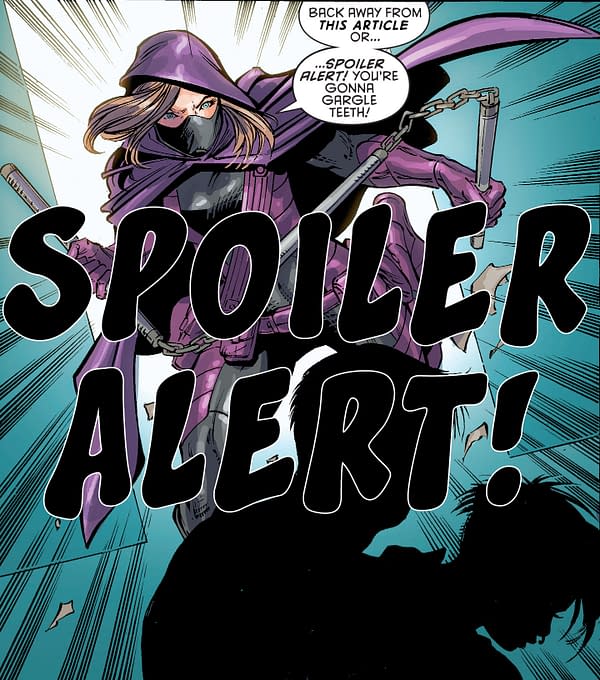 The first foreboding hints about the mutant island come via a scene early in New Mutants #1, when Cypher convinces Mondo to channel Krakoa so he can communicate directly with the island.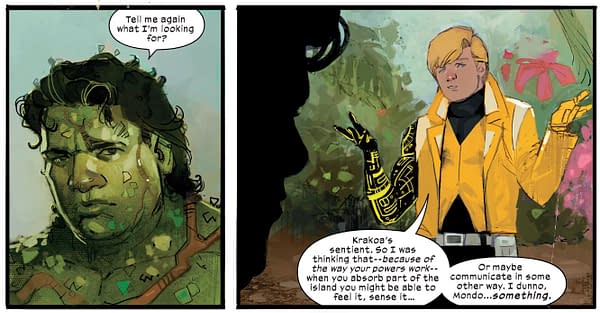 It works, but it's an experience that Doug describes as "some creepy stuff." And Krakoa doesn't care for it either.

Later, with the New Mutants aboard the Starjammer on a quest to retrieve Cannonball, Cypher and Mondo note more strange behavior in the ship's arboretum involving the interaction between the Starjammer's Krakoan portal and the flower the New Mutants have brought along to create a new portal when they get where they're going.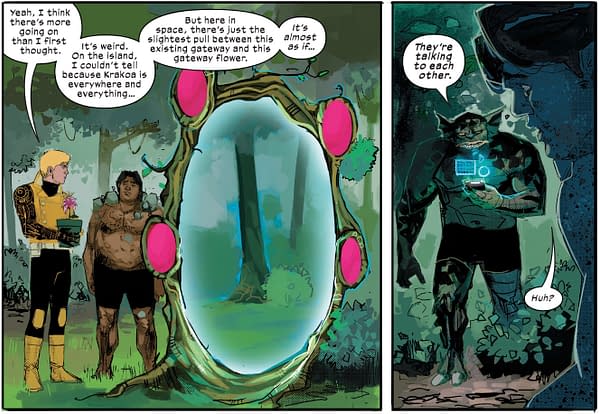 But this isn't mere communication between Krakoan fauna. It's affecting other plants as well.

And not in a good way.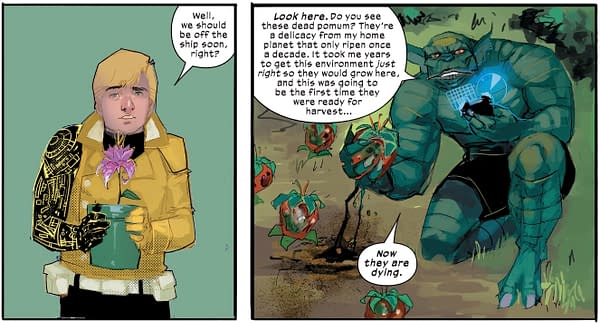 If the mere presence of Krakoan flowers is literally killing other plants, what does that say as a metaphor for Krakoa itself?
Meanwhile, in X-Force #1, by Benjamin Percy, Joshua Cassara, Dean White, and Joe Caramagna, the Beast is doing his own studying of Krakoan fauna…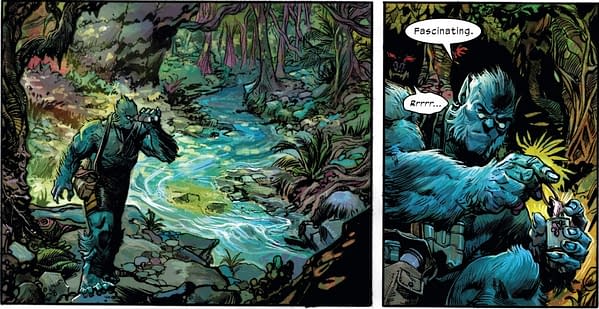 …when he's attacked by a rabid, snarling creature with sharp teeth and claws, and no, we're not talking about Wolverine.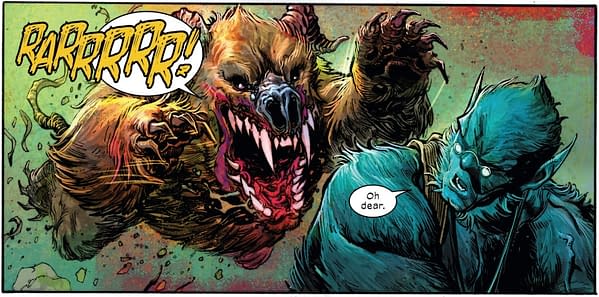 Though, thankfully, Wolverine is there to fend the creature off. Was it a part of Krakoa? Or something else?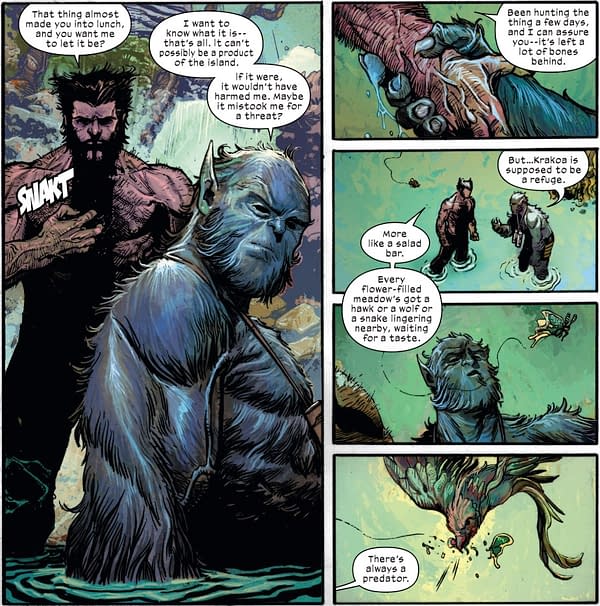 Either way, Wolverine has his ideas on the effect Krakoa is having on mutants.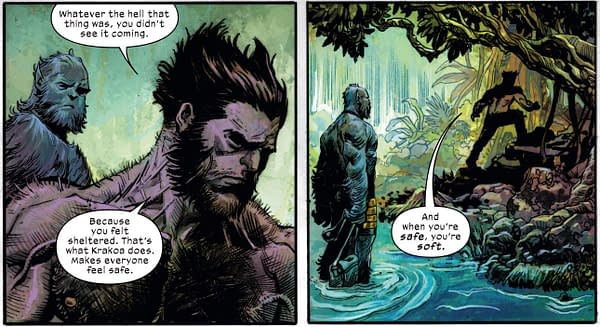 There's always a predator. That will come back to haunt the X-Men before the end of the issue, but we're not talking about those massive final page spoilers… yet. More to come soon.
New Mutants #1 and X-Force #1 are in stores now.
NEW MUTANTS #1 DX
SEP190749
(W) Jonathan Hickman, Ed Brisson (A/CA) Rod Reis
THE NEW GENERATION CLAIMS THE DAWN!
The classic New Mutants (Sunspot, Wolfsbane, Mirage, Karma, Magik, and Cypher) get together with a few new friends (Chamber, Mondo) to seek out their missing member and share the good news… a mission that takes them into space alongside the Starjammers!
Rated T+
In Shops: Nov 06, 2019
SRP: $4.99

X-FORCE #1 DX
SEP190760
(W) Ben Percy (A) Joshua Cassara (CA) Dustin Weaver
THE HIGH PRICE OF A NEW DAWN!
X-Force is the CIA of the mutant world-one half intelligence branch, one half special ops. Beast, Jean Grey and Sage on one side, Wolverine, Kid Omega and Domino on the other. In a perfect world, there would be no need for an X-Force. We're not there…yet.
Rated T+
In Shops: Nov 06, 2019
SRP: $4.99