Source Point Press are kicking off July with three new series and a one-shot charity comic, raising awareness and money for the situation in Flint, Michigan, made globally famous by Michael Moore.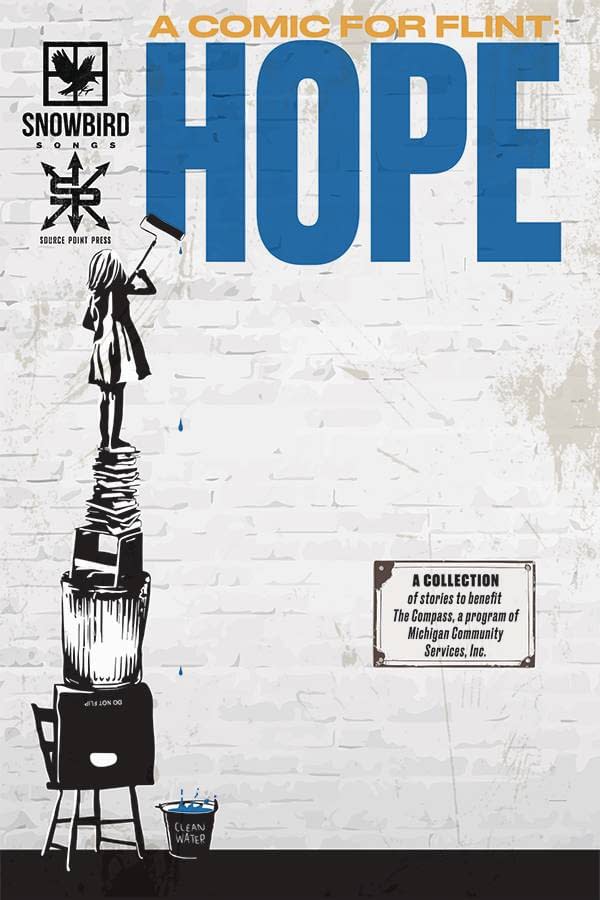 MAY191906
COMIC FOR FLINT HOPE ONE SHOT
(W/A) Various
International touring musician and writer Jonathan Diener has assembled a team of five writers and five artists from the Flint, Michigan area to create stories of hope for this special comic anthology. All proceeds that Source Point Press receives from A Comic For Flint: Hope go to The Compass, a Michigan Community Services, Inc. program aiding adults with developmental disabilities. The City of Flint, Michigan has seen a large increase in such disabilities after the water crisis. (STL121940)
32pgs, FC SRP: $4.99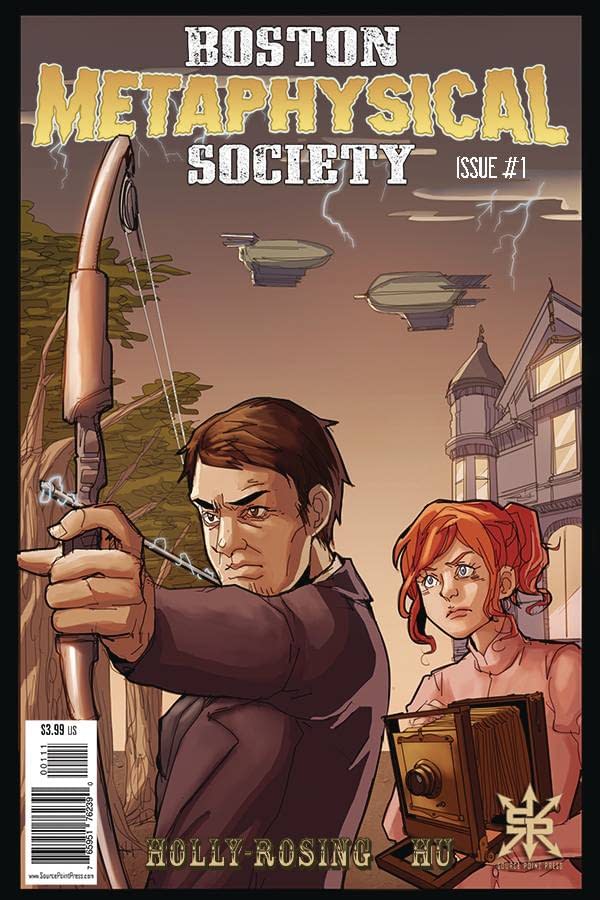 MAY191907
BOSTON METAPHYSICAL SOCIETY #1
(W) Madeleine Holly-Rosing (A) Emily Hu
The year is 1895. Imagine an alternate Steampunk history where ghosts and demons are a normal part of life. Families known as the "Great Houses" control the economy of the Great States of America and the middle- and lower-class Irish's sole purpose is to not only serve them, but to rid their lives of supernatural beings. This is the story of an ex-Pinkerton detective, a spirit photographer, and a genius scientist who work together to battle these supernatural forces. They are the Boston Metaphysical Society. Wish them luck. They are going to need it. (STL121941)
28pgs, FC SRP: $3.99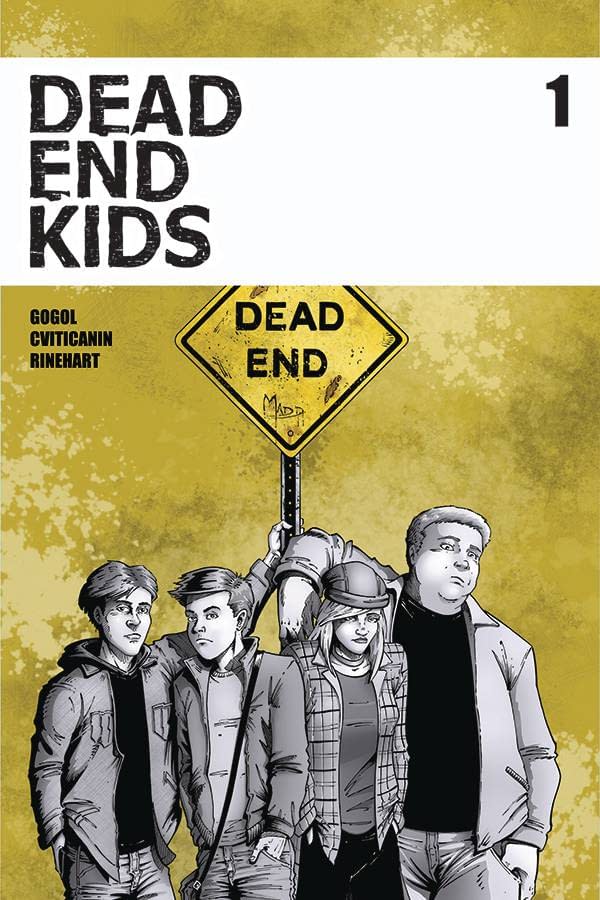 MAY191908
DEAD END KIDS #1
(W) Frank Gogol (CA) Nenad Cvitcanin
It's 1999. Ben, Murphy, Tank, and Amanda are four screwed-up kids from broken homes… but they have had each other. When Ben is murdered, Murphy and his friends set out to find who killed him and find themselves in the cross-hairs! Dead End Kids is a dark coming-of-age murder mystery set in the '90s, from the creative team behind 2018's critically acclaimed Grief. (STL121942)
28pgs, FC SRP: $3.99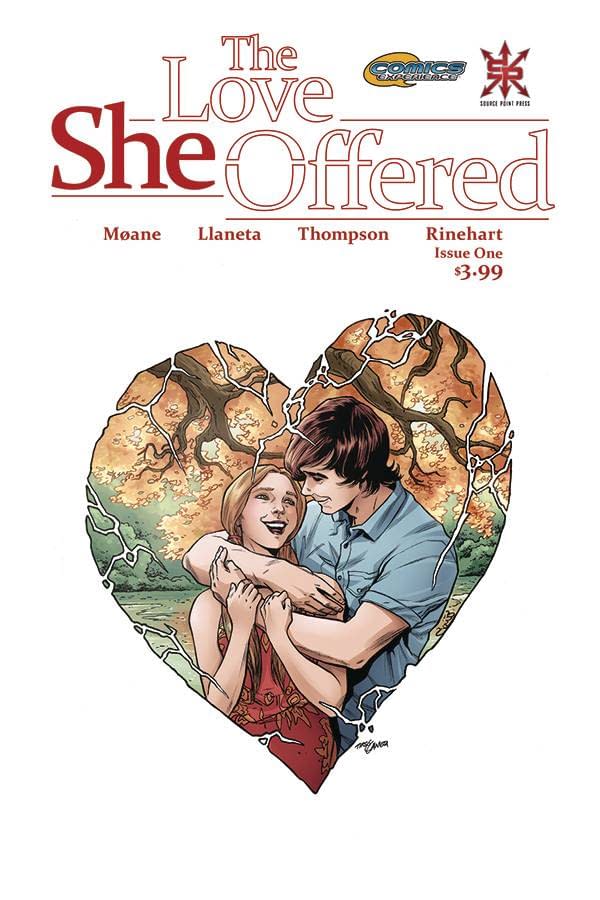 MAY191909
LOVE SHE OFFERED #1
(W) Glenn Moane (A) Tirso Llaneta
Six weeks ago, Brian Thompson's daughter Julia was murdered, stabbed several times with a knife and left for dead right outside her home. The police questioned her ex-boyfriend Sean, but he was never charged. Brian, however, is convinced that Sean is the killer. He knows it. And he wants justice for his daughter. Together with his brother Earl and his best friend Ross, Brian comes up with a plan. They kidnap Sean and bring him to a remote cabin. Their goal: To make Sean confess his crime. Everything goes to hell from there… (STL121943)
28pgs, FC SRP: $3.99
And they have a few other titles for July as well…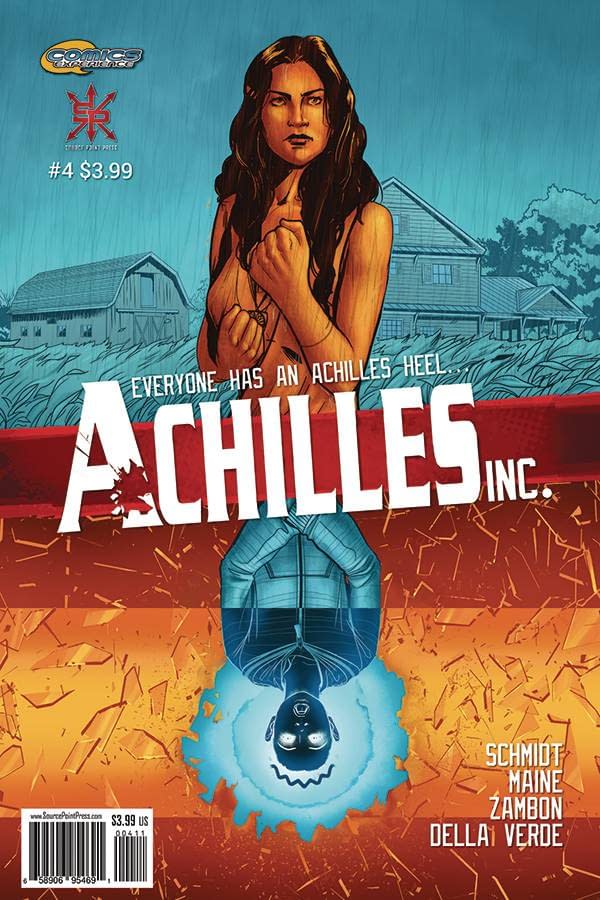 MAY191910
ACHILLES INC #4
(W) Andy Schmidt (A) Daniel Maine
Achilles, Inc. is down but not out! Power Corps has found them, holed up on a ranch in upstate New York. Boom! Boom! Boom! Achilles' crew is surrounded. Ransom is reunited with his ex-wife and daughter, knowing they're all going to die. And that's when Ransom walks out onto the ranch and comes face to face with Rice — the head of Power Corps. If ever there was a time to play an ace, this was it… But what could it be? (STL121935)
32pgs, FC SRP: $3.99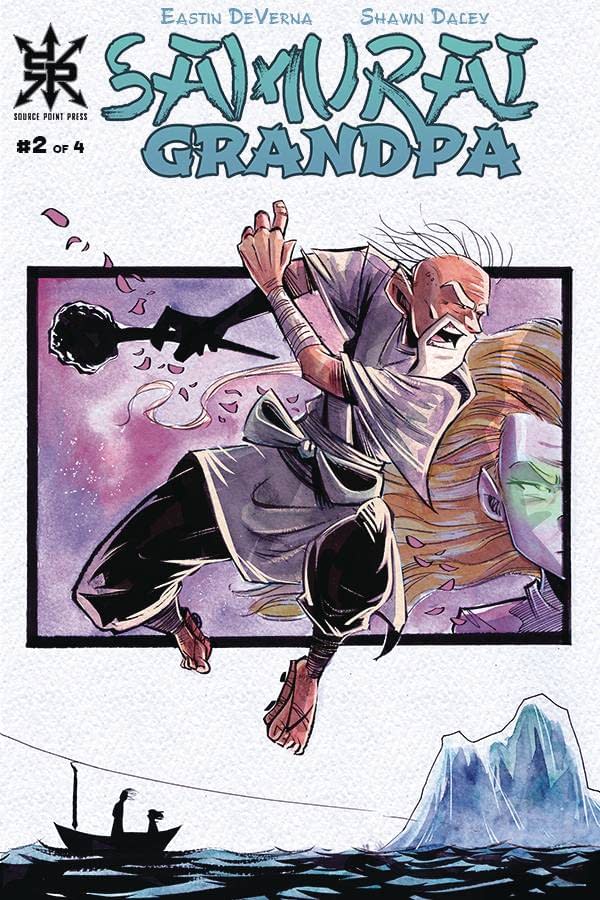 MAY191911
SAMURAI GRANDPA #2
(W) Eastin DeVerna (A) Shawn Daley
Ojichan's journey brings him to a quiet fishing village on the seemingly impassable Lake Hasai. There he meets an odd little girl and decides to cross the lake, despite the villagers' warnings. What dangers lurk in those dark waters? The adventure continues in this mysterious and action-packed second chapter! (STL121937)
28pgs, FC SRP: $3.99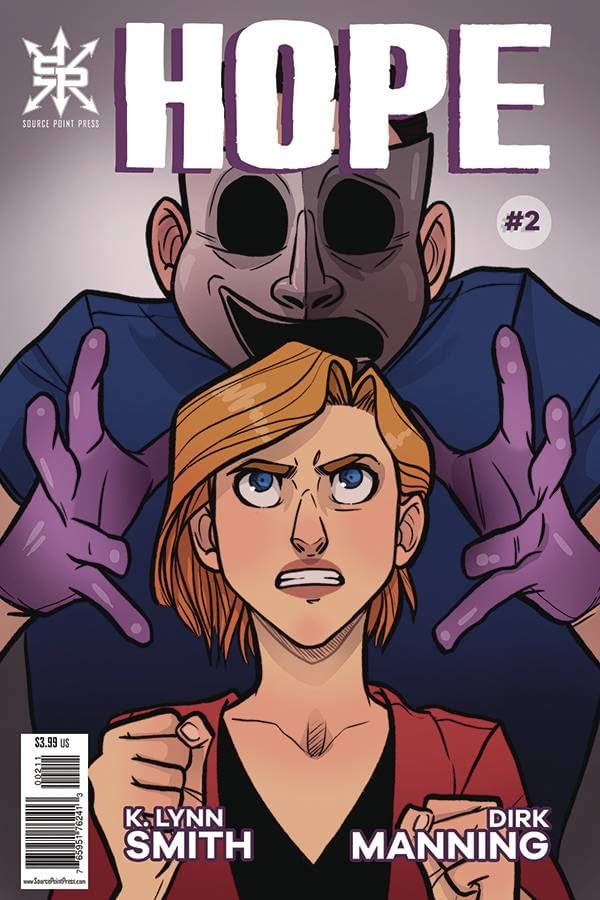 MAY191912
HOPE #2 (MR)
(W) Dirk Manning (A) K. Lynn Smith
Her secret identity as an Ultra exposed to the world, her husband in a coma, and her daughter taken from her and placed in Emergency Protection by Child Services, Hope thought things couldn't get any worse… until the villains begin showing up to target her and her loved-ones. (STL121946)
MATURE THEMES
32pgs, FC SRP: $3.99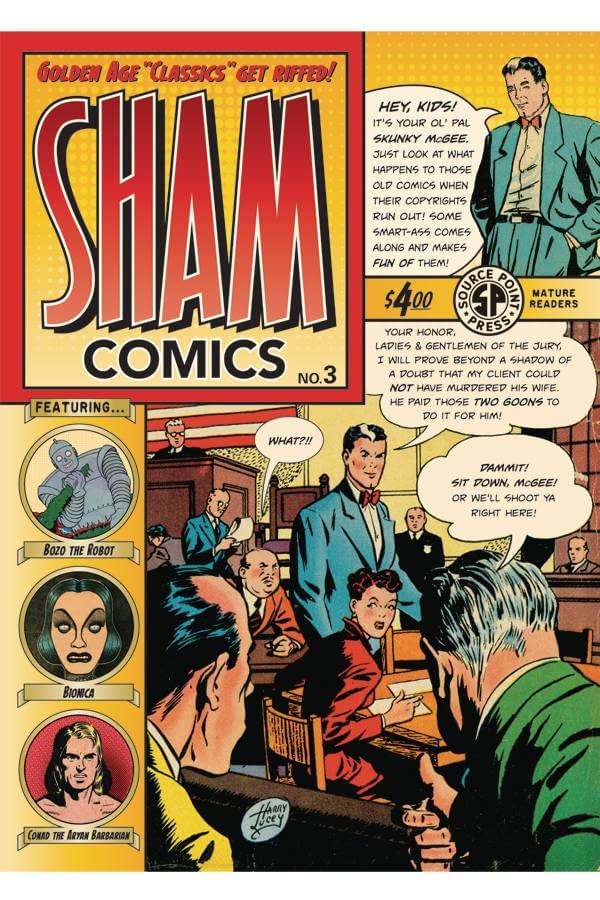 MAY191913
SHAM #3 (MR)
(W) Tim Fuller (A) Various
Golden Age "Classics" Get Riffed! In this issue: Bozo the Robot tangles with his arch-enemy, Lex Lupus, as PETA releases the dreaded "Owl Flu" on an unsuspecting populace! Shunned by real women, Dr. Amos Hideouso creates a beautiful bionic companion, in "The Girl of My Screams!" 'Skunky' McGee, the private eye with deplorable personal hygiene, is hired by a wealthy woman to protect her from her possibly murderous husband, in "The Case of the Lethal Sleepover!" Conan the Aryan Barbarian goose-steps across the ancient world in search of wine, women, and treasure (but mostly women)! And more! (STL121938)
MATURE THEMES
36pgs, FC SRP: $4.00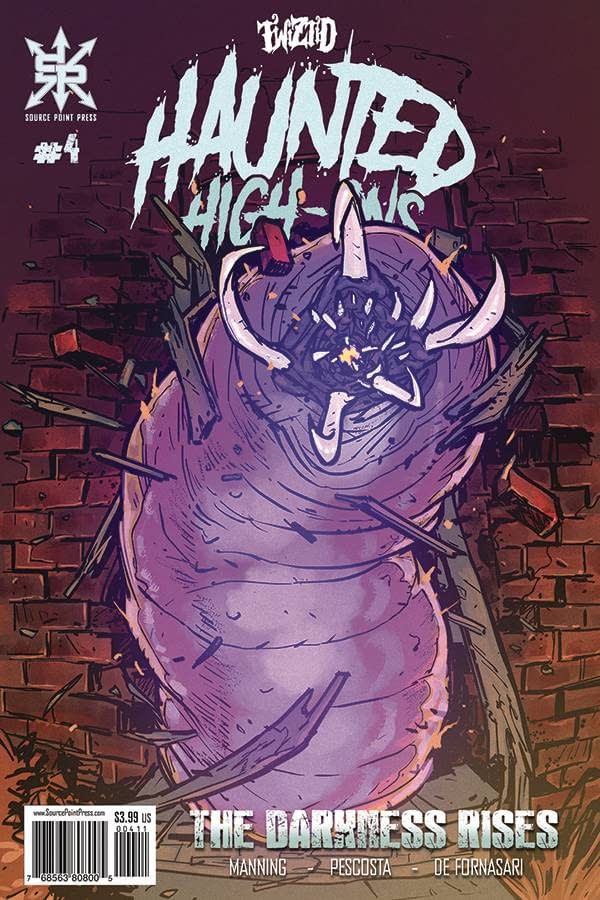 MAY191914
TWIZTID HAUNTED HIGH ONS DARKNESS RISES #4 (MR)
(W) Dirk Manning, Twiztid (A) Marianna Pescosta
Despite the best efforts of Twiztid, "The Darkness" is spreading and gaining more and more of a foothold on Earth. Realizing it will take an army to defeat an army, what better place to turn then some fellow friends? Featuring the comic debut of Majik Ninja Entertainment recording artists Drayven, Blaze, and A.X.E.! (STL121939)
MATURE THEMES
28pgs, FC SRP: $3.99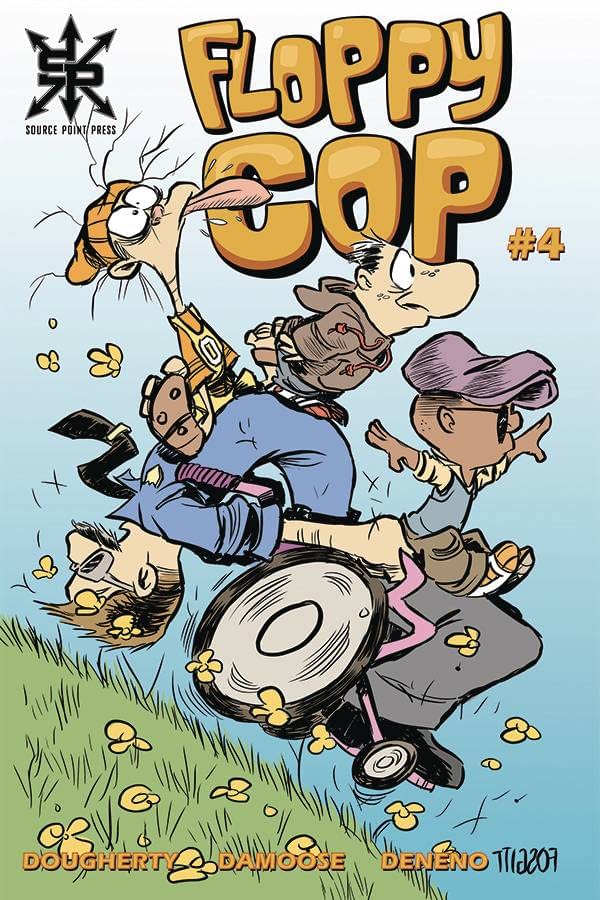 MAY191915
FLOPPY COP #4 (MR)
(W) Dan Dougherty (A) Seth Damoose (CA) Jay P. Fosgitt
The laughs reach a fever pitch as Floppy Cop suspects children are the culprits behind all the madness in White Trickle Falls! Meanwhile, a pretzel soap opera takes on a delicious twist, A Christmas Story gets re-imagined with hilarious results, and Floppy Cop finally figures out the true identity of his nemesis, Crossword! (STL121936)
MATURE THEMES
28pgs, FC SRP: $3.99
Enjoyed this article? Share it!