Posted in: Comics | Tagged: bryan q miller, Comics, disney, graphic novel, ogn, space mountain, tomorrowland
---
Space Mountain To Be Disney Comics' First Original Graphic Novel By Bryan Q Miller And Kelley Jones
Space Mountain is Disney Comics' first original graphic novel.
It uses some of the attractions found in the the Disney Theme Parks, most notably Space Mountain, which can be found in the Discoveryland and Tomorrowland sections of the Parks throughout the world (hence the one-time working title of "Tomorrowland" which lead to an early Bleeding Cool report).
Work has just begun on the project, which is the first in a trilogy, with Book I going on sale in May of 2014.
The comic will be written by Bryan Q. Miller, drawn by Kelley Jones, coloured by Hi-Fi Design, and lettered by Rob Leigh.
And how will the comic work?
The year is 2125 and the Magellan Science Academy has given two lucky cadets "golden tickets" to join a team of space explorers on a special time travel mission 24 hours into the future. But when their mission goes unexpectedly wrong, the two kids must band together with a tiny flying saucer sidekick to save themselves and their crew—and all of Space Mountain—before time runs out and the galaxy is destroyed!
Expect to find out more at New York Comic Con.
Here's the first inked page from Jones, as well as some behind-the-scenes inked studies of Space Mountain (the Walt Disney World and Disneyland Paris versions, both of which will appear in the book), as well as some art of the Moonliner rocket, based on the TWA Moonliner rocket once featured in Walt Disney World.
Apologies to David Gallaher and Bryan Q Miller for somehoe mixing them up in the original headline.
---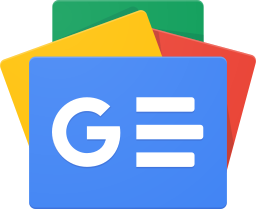 Stay up-to-date and support the site by following Bleeding Cool on Google News today!