Speculator Corner: Today's Marvel Comics Presents #6 – First Appearance of Wolverine's (Spoiler)
The word is that people might like to pick up a copy of the new Marvel Comics Presents #6. It is already going to a second printing, but I've heard word from UK stores that as of this morning it is already hot property, with people popping in to pick up multiple copies. After all, it is New Comics Day, as the Deadpool strip reminds us.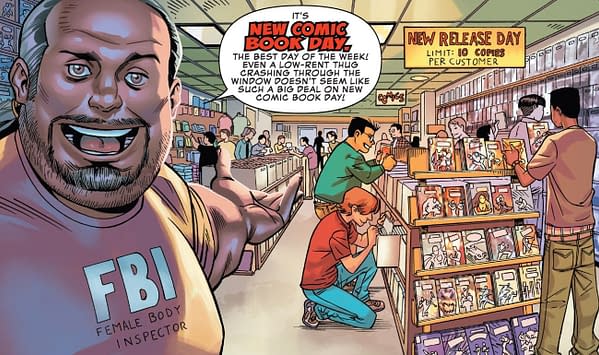 And celebrating the nineties, they have a lot of new first appearances. As Raze gets a first issue…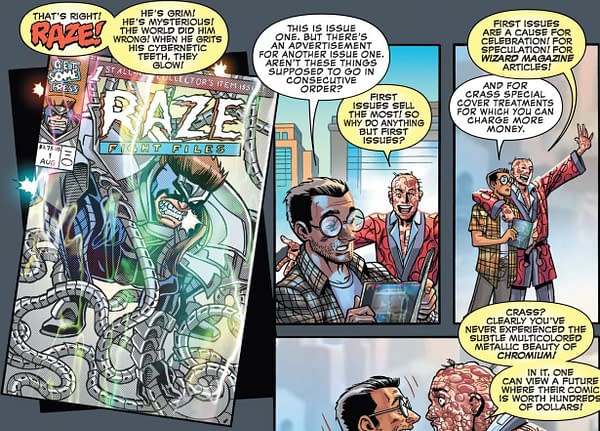 …and then his new team.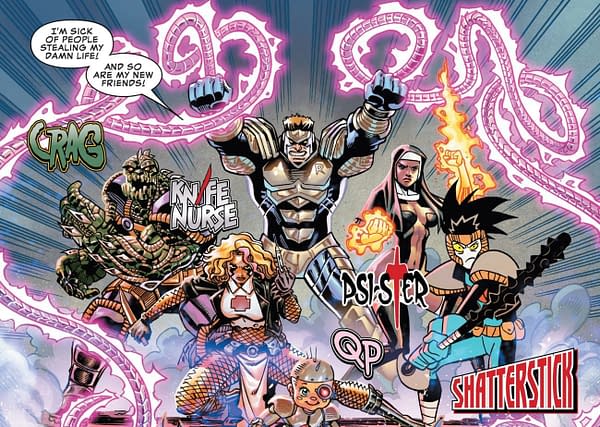 All of which will be utterly forgettable. Probably. Also a strange story to be telling on the same day that Marvel publish the final issue of Major X by Rob Liefeld, full of many of the tropes this issue parodies. But no, not even Ghost Rider as King Of Hell in another strip in this issue ahead of the upcoming TV show is enough to push this comic book into the hands of speculators.
No, it's the Wolverine story by Charles Soule, Paulo Siqueira, Oren Junior, Frank D'Armata and Joe Caramagna that will get them frothing. As this mysterious character emerges mid-battle…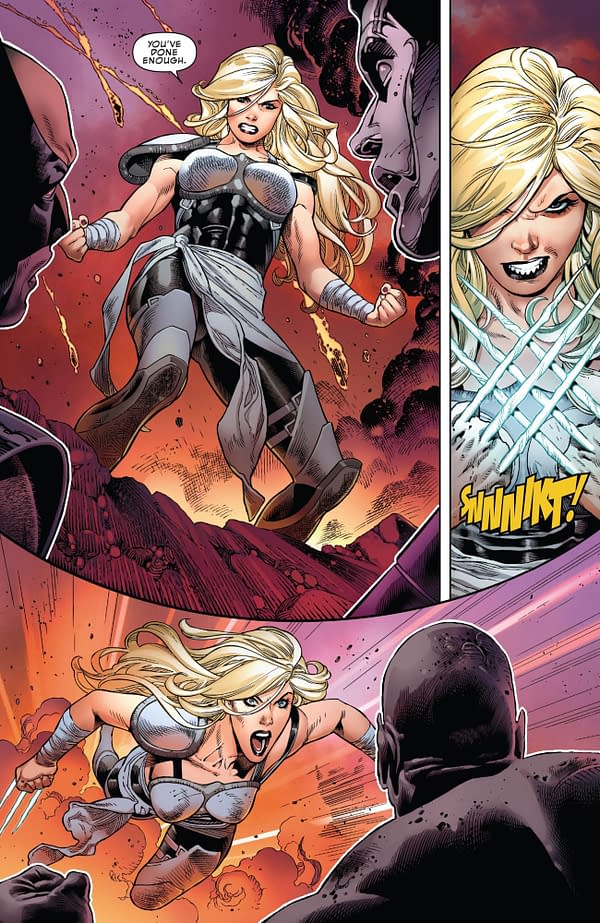 Three bone claws for each hand – and they appear to be glowing?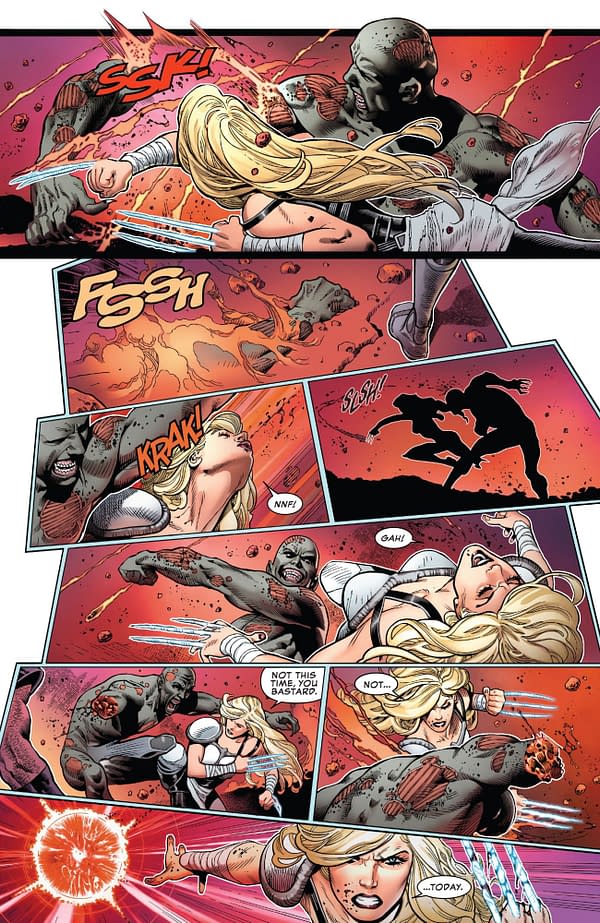 Because they have a little magical mystery to boot…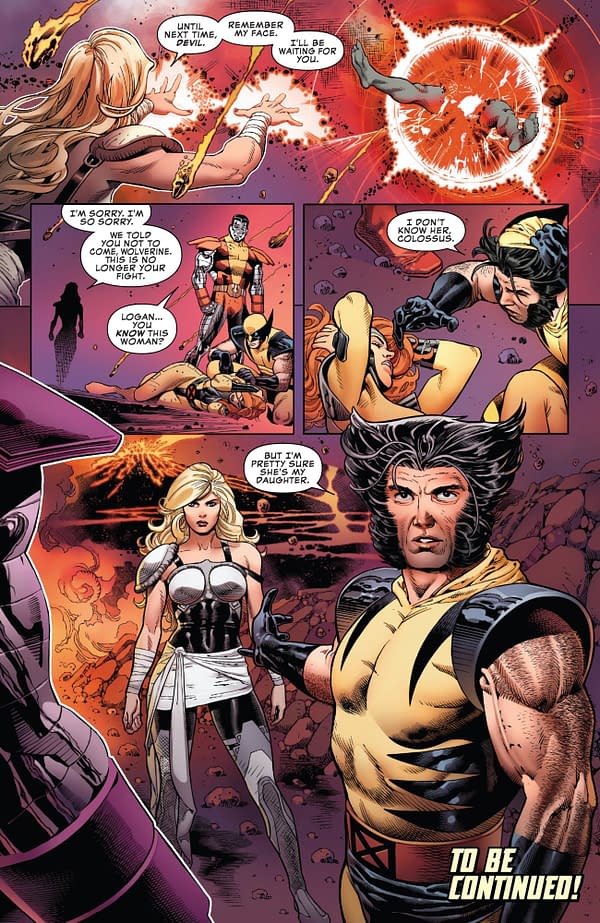 Wolverine's daughter? And a magical manipulator as well? Creating snikt sigils? Oh Logan, who was it this time? And will you be able to get away with the clone excuse again?
So this new character joins… Akihiro (aka Daken), William Downing (aka Gunhawk), Saw Fist, Cannon Foot, Shadowstalker, Fire Knives, Erista, Laura Kinney (aka X-23) his teenage clone who he fostered and Amiko Kobayashi his other foster daughter.
Oh and Raze, courtesy of a future timeline – and Mystique. There are a fair few other alternate timeline children but I think Raze is the only one still hanging around the Marvel Universe. Does Jimmy Hudson count?
Wolverine has killed most of them as well…
Anyway, you may start your speculator engines now.
MARVEL COMICS PRESENTS #6
(W) Charles Soule, Tim Seeley, Ed Brisson (A) Paulo Siqueira, More (CA) Arthur Adams
Welcome to the 1990s, by far the most embossed, holographic and collectible era of them all! First up, that Adamantium foil
hero Wolverine gets a real shock during his Vigil! Then, Deadpool gets into the collectibles market at JUST the wrong time!
And finally, a new Marvel U status quo for Danny Ketch who caught fire as the Ghost Rider of the era!
Rated T+ In Shops: Jun 26, 2019 SRP: $4.99