Marvel Hardcovers And Trade Paperbacks About To Go Out Of Print
Marvel have issued a list of hardcover and trade paperbacks they are expecting to go out of print shortly. This gives retailers a chance to stock up for a final time (for now) and, of course, allows speculators load up on books that will suddenly be a whole lot rarer, with an increased price to match.
Basically, if you want one, get one now. The Walt Simonson and Millar/Hitch Fantastic Four, Claremont and Alan Davis Excalibur, Peter David X-Factor, Joss Whedon and Brian K Vaughan's Runaways and Jonathan Lethem's Omega The Unknown must be favourites.
Hardcovers:
Avengers: Earth's Mightiest Heroes 2
Death Of Captain America Vol 2 and 3
Daredevil: Guardian Devil 10th Anniversary
Eternals By Neil Gaiman (Direct Market)
Fantastic Four: Worlds Greatest
New Avengers Vol 7, 8, 9, Illuminati
Official Handbook Of The Marvel Universe, Vols 1-5
Power Pack: the Kids Are Alright
Runaways: Dead End Kids and Pride & Joy
Spider-Man: Brand New Day Vol 1 and 2, One More Day
Spider-Man: Kraven's Last Hunt Spider-Man: With Great Power
Stan Lee Meets The Marvel Universe
Ultimate Fantastic Four Vol 1, 2, 4
Ultimates 3: Who Killed Scarlet Witch?
Uncanny X-Men: Rise & Fall Of The Shi'Ar Empire
X-Factor: The Only Game In Town
X-Men: Endangered Species and Supernovas
Trade paperbacks
Captain America & The Falcon: Secret Empire, Nomad, The Swine
Captain America By Kirby Bicentennial Battles
Captain America: Red, White & Blue
Excalibur Classic Vol 1, 2, 3, 5
Fantastic For Visionaries: Perez Vol 1 and 2, Simonson Vol 1 and 2
Incredible Hercules: Against The World
Moon Knight Vol 1 and 2
Nova Vol 1 and 2
Punisher Presents: Barracuda MAX
Spider-Man And Fantastic Four: Silver Rage
Peter Parker, Spider-Man: Back In Black
Spiderman: Saga Of The Sandman
Squadron Supreme: Death Of A Universe
Wolverine First Class: The Rookie
X-Factor Visionaries: Peter David Vol 1,2 and 3
X-Men First Class: Band Of Brothers, Mutant Mayhem and Tomorrow's Brightest.
---
---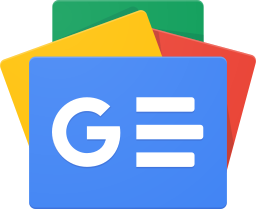 Stay up-to-date and support the site by following Bleeding Cool on Google News today!