Spider-Man Too Busy to Help Aunt May with Her Chemo in Friendly Neighborhood Spider-Man #5
It seems like not a week goes by where we have to write an article about how Spider-Man, or some other Spider-Person, has forgotten about his most important lesson: with great power there must also come responsibility! Well, in next week's Friendly Neighborhood Spider-Man #5, Peter Parker has completely thrown that lesson out the window when his Aunt May reveals that she has cancer and will be undergoing chemotherapy.
May asks Peter to come along with her for support, but Peter refuses, claiming to be too busy to help his poor old aunt during one of the most difficult times of her life!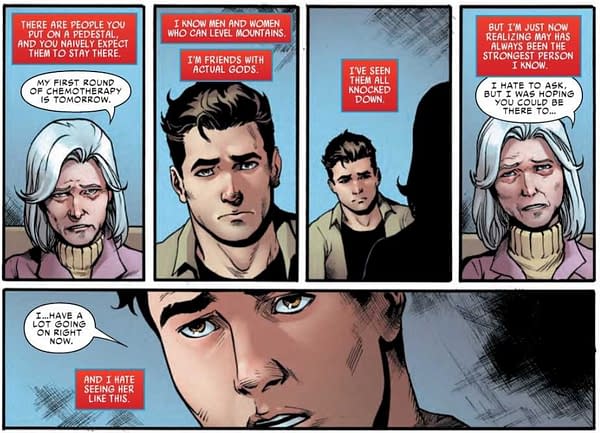 Ever the bigger person, May forgives him for being so selfish…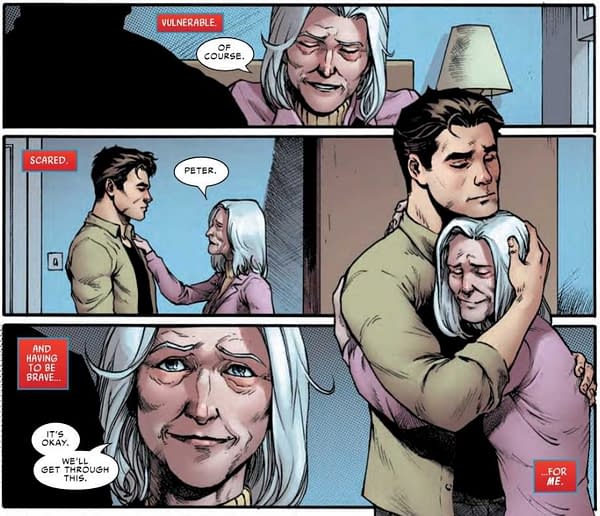 And it isn't long before Spidey has gotten dressed in his colorful tights to swing around the city, because he'll always have time for being Spider-Man, even if he can't take his own aunt to the hospital.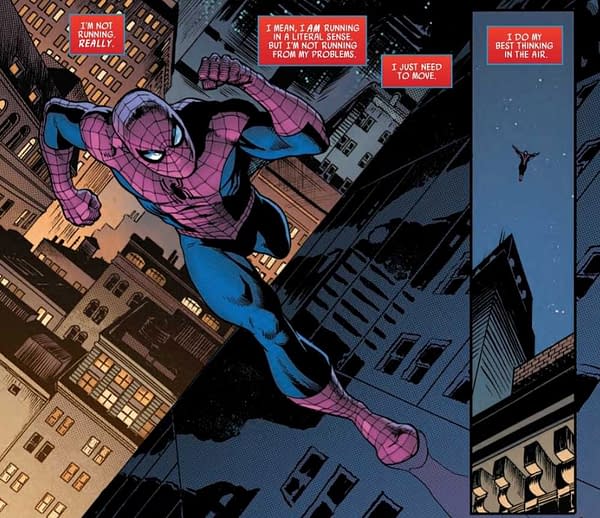 For shame, Spider-Man! What would Uncle Ben say?! Probably that May will be the second relative for whom Peter wasn't there when they needed him.
Friendly Neighborhood Spider-Man #5 hits stores next Wednesday.
Friendly Neighborhood Spider-Man #5
(W) Tom Taylor (A) Jorge Molina (CA) Andrew Robinson
• A bomb drops on Peter's world when Aunt May finally fesses up to Peter about what's happening.
• Don't miss this special issue!
Rated T
In Shops: Apr 10, 2019
SRP: $3.99