Posted in: Comics | Tagged: brian michael bendis, captain america, captain marvel, civil war, civil war 2, Comics, david marquez, iron man, john cassaday, marko djurdjevic, marvel, Michael Cho, miles morales, phil noto, steve rogers, ullyses
---
[SPOILER] Civil War II #8 Preview Suggests THAT Premonition Went Differently
By Joe Glass
So Marvel have now released a preview for the final issue of Civil War 2, and it would seem to answer what exactly that Miles Morales Spider-Man premonition and Old Man Logan saying his world was the way it was because of what 'Stark did' was all about.
I mean, it's an unlettered preview, but one only really has to activate ones imagination a fraction to get what these pages suggest.
It's looking like the Miles Morales premonition wasn't Miles killing Steve Rogers Captain America, but just holding his lifeless corpse after he's killed getting in the middle of Iron Man and Captain Marvel's altercation at the Capitol.
And that it is Tony Stark's bombs which did it means that the post-apocalyptic wasteland of Old Man Logan's world being down to what 'Stark did' makes sense too.
After all, killing Captain America, at the Capitol, presumably televised, would make everyone line up behind Carol and her fascist predictive justice initiative, which most likely leads to the Wasteland. Of course, given that we are knee deep in the Hydra-Cap storyline, it's unlikely that Rogers actually does bite the bullet in the issue, and as pretty much everyone is guessing, it will in fact be Stark who winds up filling an Iron Casket in the near future.
But hey, we could be wrong!
Of course, if we're not, then Marvel have essentially spoiled a part of their own story. And without our help!
Civil War 2#8 by Brian Michael Bendis, David Marquez (and more!) et al. comes out December 28th, except those of us in the UK will probably find that it won't, due to bank holidays, weather and what not. But hey, at this juncture, what's another couple days. ---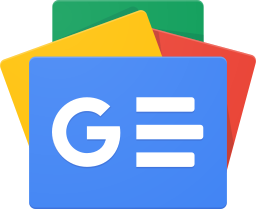 Stay up-to-date and support the site by following Bleeding Cool on Google News today!