Stanley 'Artgerm' Lau and Lee Bermejo's Retailer Variant Covers for Detective Comics #1000
More Detective Comics #1000 exclusive retailer variants popping out. To follow the ones we ran here, here, here and here.
Stanley 'Artgerm' Lau will be doing this cover for someone…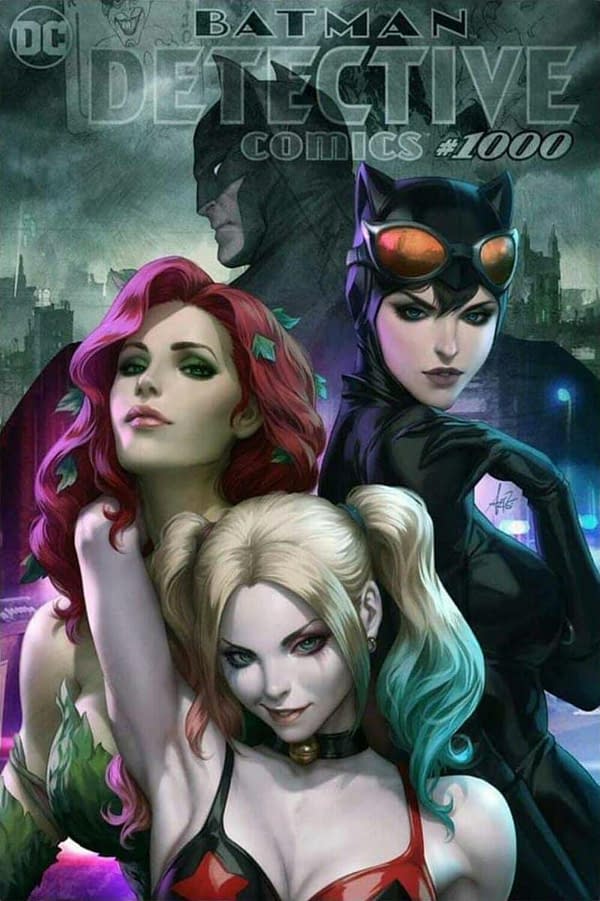 Lee Bermejo is doing this cover for Midtown Comics.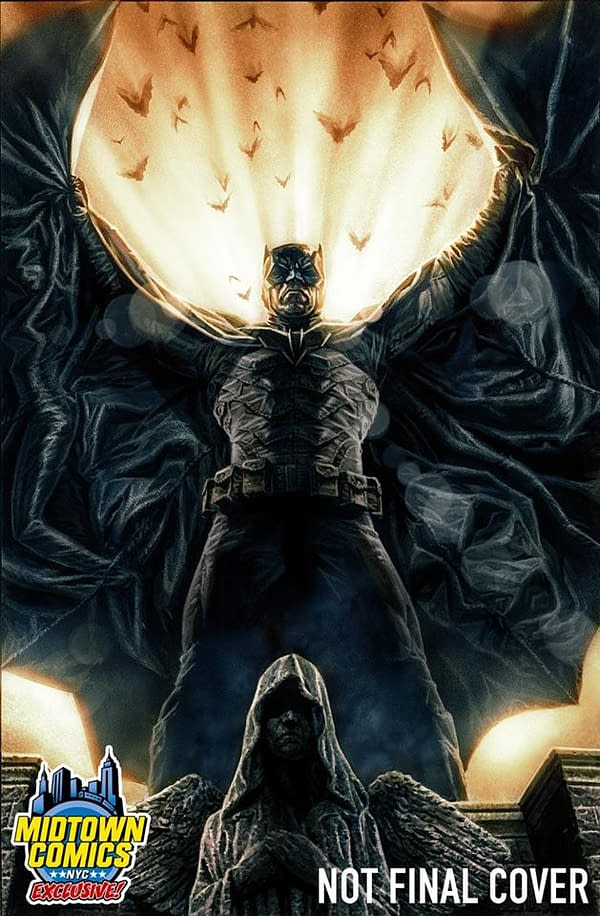 Or something very close to it. They say,
Featuring the Caped Crusader and his greatest foes in a masterful, iconic pose, Batman has never looked better. Pay attention to the intricate detailing of Batman's cape to find Catwoman, Joker, Two-Face, and Penguin hidden amongst the folds. Watch as dawn breaks behind the Dark Knight, highlighting an army of bats mid-flight. With angelic beauty, this piece has us floored and shows exactly what has made Batman such a legendary hero over his 80 year history.
We see the full cover by Lucio Parillo for Scorpion Comics.
And as for that Jay Anacleto cover fuss, Unknown Comics has this to say…
True inspiration behind our #detectivecomics1000 #detective1000from @jayanacletoart We wanted something different from the traditional. We went with an awesome photo shoot style cover with BATMAN and a few of the woman that are a part of his bat family. #truth #dontoverthinkit#batmanonthecover
More to come when we have them…
DETECTIVE COMICS #1000
(W) Peter J. Tomasi, Brian Michael Bendis, Paul Dini, Warren Ellis, Geoff Johns, Tom King, Dennis O'Neil, Christopher Priest, Kevin Smith, Scott Snyder, Others (A) Doug Mahnke, Neal Adams, Greg Capullo, Tony S. Daniel, Steve Epting, Kelley Jones, Andy Kubert, Alex Maleev, Dustin Nguyen (CA) Scott Williams (A/CA) Jim Lee
After 80 years, it's here-the 1,000th issue of DETECTIVE COMICS, the title that literally defines DC! This 96-page issue is stacked with an unbelievable lineup of talent that will take you on a journey through Batman's past, present and future…plus a sensational epilogue that features the first-ever DC Universe appearance of the deadly Arkham Knight! But who is under the mask? And why do they want Batman dead? The incredible future of Batman adventures begins here!In Shops: Mar 27, 2019 Final Orders Due: Feb 18, 2019 SRP: $9.99